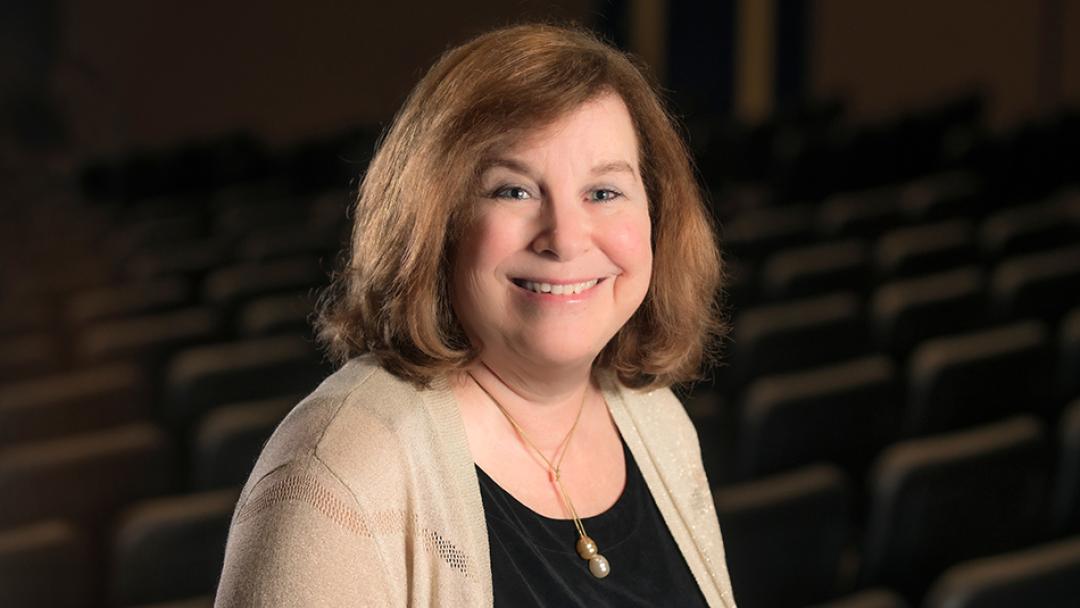 Distinguished Professor Roxane Cohen Silver. Photo by Steve Zylius
---
Distinguished professor wins 2022-23 Distinguished Senior Faculty Award for Research
Roxane Cohen Silver, distinguished professor of psychological science, medicine and public health and vice provost for academic planning and institutional research, has been named the 2022-2023 recipient of the Distinguished Senior Faculty Award for Research, the most prestigious award UCI faculty members can receive from their colleagues.
UCI's Academic Senate confers the award on a faculty member who has made significant contributions to scholarship through sustained, distinguished research.
"I am incredibly honored to receive this award. I served on the UCI Senate's Committee on Scholarly Honors and Awards (and was its chair) for several years and I know what an amazingly rich body of scholarship is produced on our campus. I am truly humbled to be included among the remarkable scholars who have received this award over the past five decades," Silver says. "Of course, I do not do any of my research alone, and this award also recognizes all the incredible work of my research team — past and present — over the past 40 years. It takes a lot of people to do the kind of research I do, and I want to acknowledge my students' and colleagues' contributions to my scholarship."
Silver is an expert on coping with collective traumas. Since joining the faculty at UCI in 1989, Silver's research has focused on community-wide disasters. She has studied trauma from natural disasters, mass violence events and pandemics, including COVID-19, firestorms, earthquakes, terrorist attacks, and school shootings and she has been offering her expertise to policymakers on Capitol Hill and in numerous journal articles, media interviews and webinars for decades.
Her current research projects include gauging the effect that the reporting of Russia's invasion of Ukraine in traditional and social media outlets has on the mental health of U.S. citizens. Silver also is the co-principal investigator of a research project titled "Reducing the Vulnerability of Disadvantaged Communities to the Impacts of Cascading Hazards under a Changing Climate."
In a recent paper published online in the journal Health Psychology, "The novel coronavirus (COVID-2019) outbreak: Amplification of public health consequences by media exposure,"
Silver and co-authors Dana Rose Garfin and E. Alison Holman describe how media exposure during a shared trauma can amplify negative public health consequences.
Silver's research has been funded by dozens of grants from the National Science Foundation, the U.S. Department of Agriculture, the National Institute of Justice, the U.S. Department of Homeland Security, and others.
Her Distinguished Senior Faculty Award for Research follows numerous honors bestowed on her for her scholarship, including the Lifetime Achievement Award from the Trauma Psychology Division of the American Psychological Association, the American Psychological Association's Award for Distinguished Contributions to Psychology in the Public Interest (Senior Career), and the Application of Personality and Social Psychology Award from the Society for Personality and Social Psychology.
As part of her UCI award, Silver will present the Distinguished Faculty Lecture in the winter of 2023.
— Mimi Ko Cruz
---
Related:
NSF supports research studying how Russia's invasion of Ukraine affects Americans
What Matters to Roxane Cohen Silver
Expert of trauma psychology recognized
Roxane Cohen Silver's career recognized