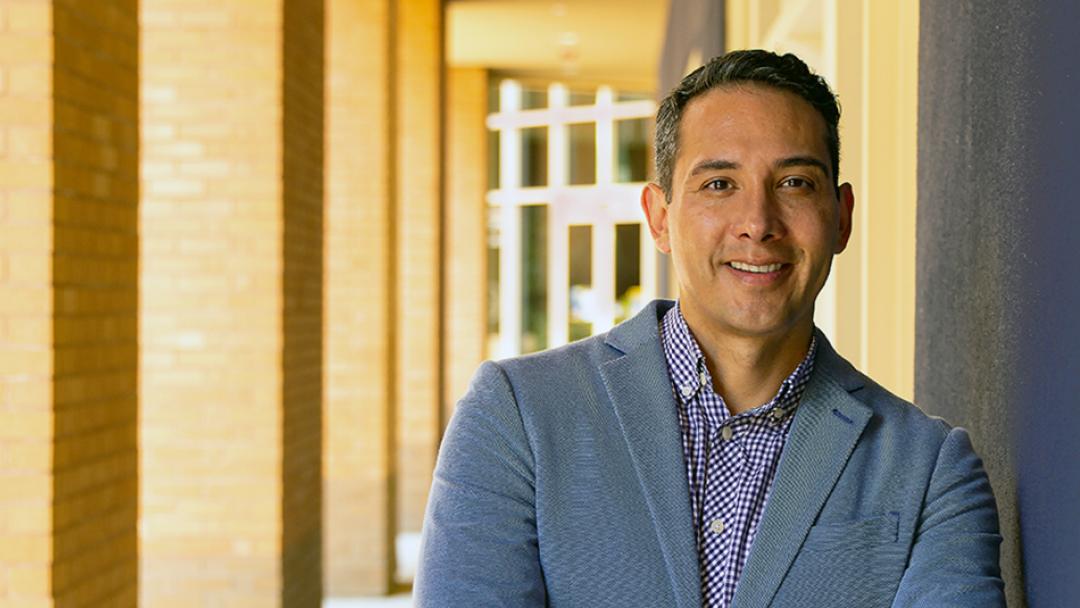 Michael Méndez. Photo by Han Parker
---
Assistant professor of urban planning and public policy to serve as author for two prominent national climate change studies
Michael Méndez, assistant professor of urban planning and public policy, has been appointed to serve as an author for the Southwest chapter of the Fifth National Climate Assessment (NCA5), led by the United States Global Research Change Program (USGRCP).
The National Climate Assessment is the U.S. government's premier report on climate change impacts, risks, and adaptation across the nation. It is a Congressionally mandated, interagency effort that brings together hundreds of experts from federal, state and local governments, as well as the academic, nonprofit and private sectors. Méndez' appointment as an author is "a testament to his expertise in the field and his standing among peers," according to the USGRCP.
Méndez also will co-author chapters on environmental justice and public health for the National Academies of Sciences' consensus study, "Accelerating Decarbonization in the United States: Technology, Policy, and Societal Dimensions." This report identifies key technological and socio-economic goals that must be achieved to put the U.S. on the path to reach net-zero carbon emissions by 2050. It presents a policy blueprint outlining critical near-term actions for the first decade (2021-2030) of the 30-year effort, including ways to support communities that will be most impacted by the transition.
---
Contact:
Mimi Ko Cruz
Director of Communications
949-824-1278
mkcruz@uci.edu
---
Related:
Seeking social justice in disaster
Research unveils inequalities in times of crisis
Méndez tackles climate justice with new book
Méndez appointed to water quality control board