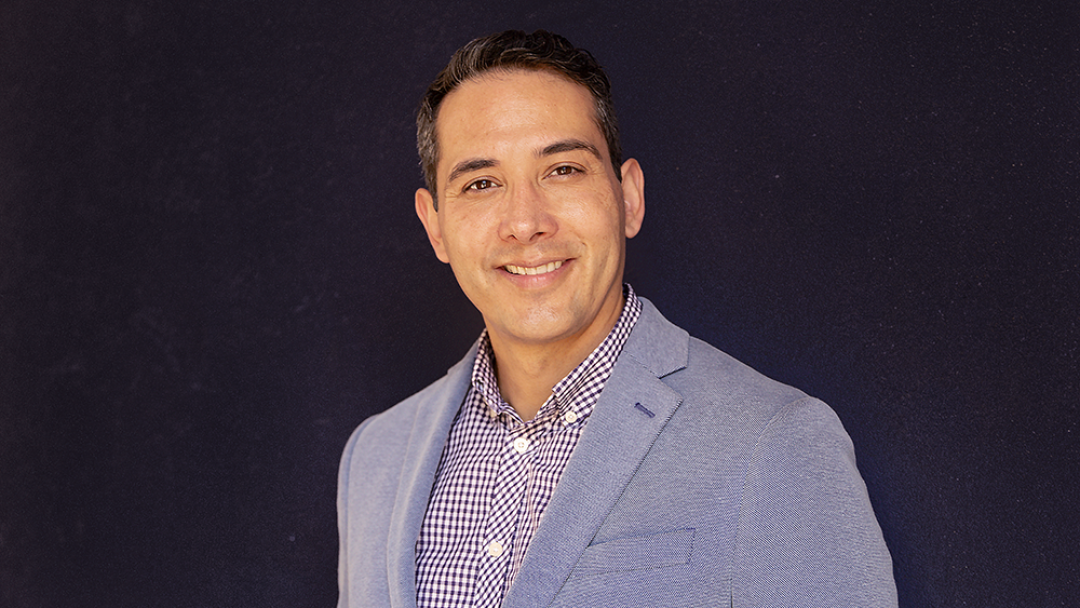 Michael Méndez. Photo by Han Parker
---
Méndez awarded $400,000 National Science Foundation grant for research on underrepresented disaster victims
Michael Méndez, assistant professor of urban planning and public policy, has received a National Science Foundation Early Career Faculty Award. Administered by the National Center for Atmospheric Research, the award comes with a $400,000 grant for two years of research on his project, "Are Undocumented Latino/a and Indigenous Migrants Worthy Disaster Victims?"
In the United States, as governments confront the challenges of climate change and extreme wildfire events, they often fail to embrace and engage undocumented Latino/a and indigenous migrants, who are especially vulnerable and stigmatized in society, Méndez explains.
So, when disasters such as wildfires strike, he adds, it often is assumed they do not discriminate on the basis of race or social class of their victims.
"While disasters themselves may not discriminate, they are a product of human decision-making that often disproportionately impacts low-income communities of color due to existing structural inequalities in society," Méndez notes. "Every part of a disaster — including vulnerabilities, preparedness, response, and rebuilding — is to some extent a social calculus. Therefore, the question of whose lives get priority before, during, and after a disaster is critically important."
His research will explore how undocumented Latino/a and Indigenous migrants are harmed in the context of climate change and extreme wildfire events in Sonoma County. He will conduct archival research, data mapping, and interviews with migrant workers, community activists, and government officials, and examine how undocumented Latino/a and indigenous migrants in California are rendered invisible to policymakers and disaster relief organizations by systemic racism and cultural norms regarding U.S. citizenship and who is deemed a "worthy disaster victim."
While many of the fire-prone regions in California are largely populated by higher-income groups (such as Sonoma County), they also include hundreds of thousands of low-income individuals who lack the resources to prepare or recover from fire, Méndez notes. "These numbers will likely surge according to the California Fourth Climate Assessment report, which projects that the state's wildfire burn area may increase by 77 percent by the end of the century. … I seek to understand not only the disaster impacts themselves but how perceptions and the experience of impacts translate into actions to improve disaster and climate adaptation planning."
The son of immigrants, Méndez was born and raised in a northeast neighborhood in the San Fernando Valley, a place that confronted the environmental justice issues he now studies.
"I grew up questioning why the neighborhood I lived in looked really different from other parts of suburbia," he says. "So, that led me to urban planning, which is a great intersection between the political process, the environmental process and the social process."
Méndez has a B.A. in urban studies and planning from Cal State Northridge, an M.A. in urban studies and planning from MIT and a Ph.D. in city and regional planning from UC Berkeley. And, he completed a three-year faculty fellowship at the Yale School of the Enviornment.
His book, "Climate Change from the Streets: How Conflict and Collaboration Strengthen the Environmental Justice Movement," this year won the International Studies Association's Harold and Margaret Sprout Award.
The Governor's office of Emergency Services cites Méndez' related research as instrumental in their framework and programming in its "California Impact Report."
---
Related:

Research unveils inequalities in times of crisis
Méndez tackles climate justice with new book
Méndez appointed to water quality control board
Advocating for environmental justice
---
Contact:
Mimi Ko Cruz
Director of Communications
949-824-1278
---