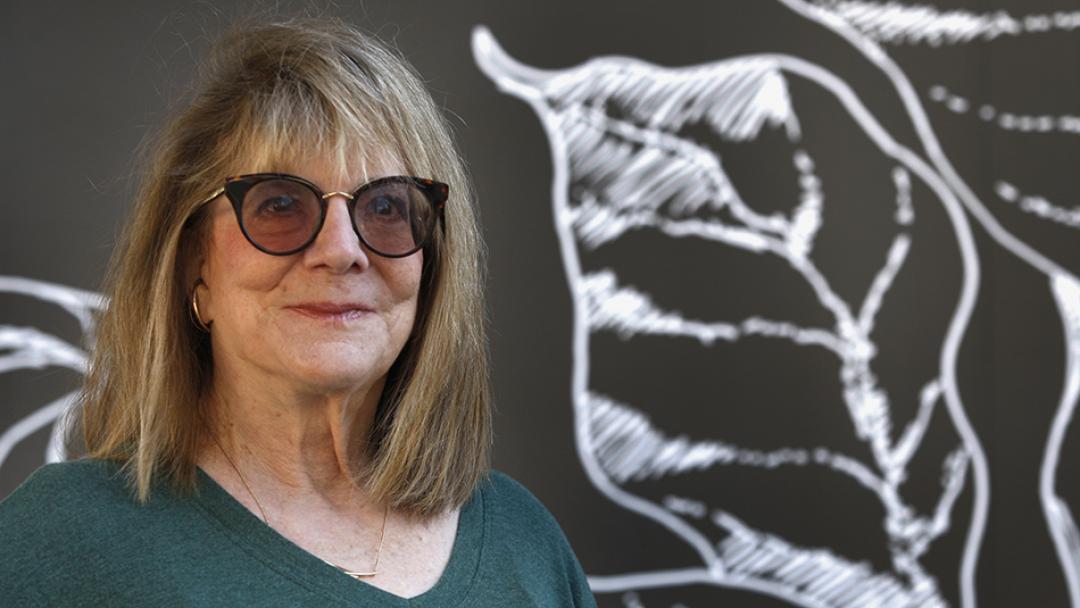 Distinguished Professor Elizabeth Loftus. Photo by Karen Tapia
---
Distinguished professor feted by International Union of Psychological Science
Elizabeth Loftus, distinguished professor of psychological science and criminology, law and society, has been selected the recipient of the Lifetime Career Award from the International Union of Psychological Science (IUPsyS).
The award will be announced by IUPsyS President Professor Pam Maras at the 32nd International Congress of Psychology (ICP2020+) virtual Opening Ceremony on July 18. And, Loftus will deliver a special lecture during the Congress on July 20.
"Not only is Dr. Loftus one of the leading and most influential psychologists in history, but her immense and continued contributions to our science and the public good, as well as her mentoring of countless emerging scientists globally, made her the choice for the International Union of Psychological Science's Lifetime Career Award," said Saths Cooper, chair of the IUPsyS Awards Committee. "She joins Albert Bandura (2012) and Peter J. Lang (2016) for her enduring contributions in advancing knowledge in psychological science."
The Lifetime Career Award is part of the IUPsyS quadrennial awards program to acknowledge the achievements of psychologists and is given in recognition of distinguished and enduring lifetime contributions to international cooperation and the advancement of knowledge in the field of psychological science.
---
Related:
American Philosophical Society honors Loftus with Suppes Prize
How Elizabeth Loftus Changed the Meaning of Memory
Combatting COVID-19 misinformation
Loftus lands lifetime achievement award
Prof. Loftus named one of 50 most influential psychologists
---
Contact:
Mimi Ko Cruz
Director of Communications
949-824-1278