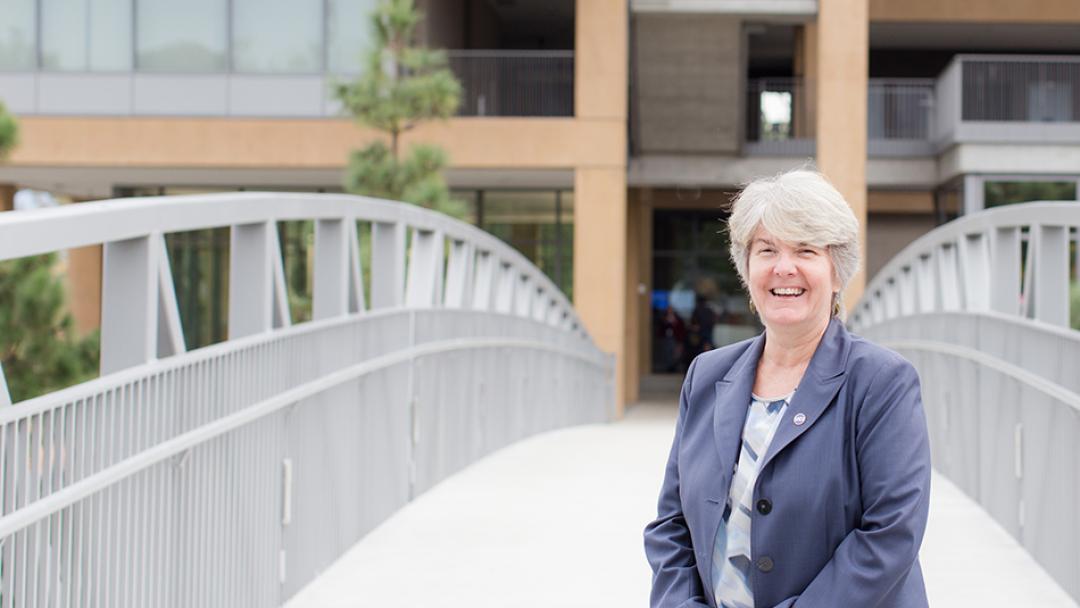 ---
Distinguished Professor honored by ASC Division of Corrections and Sentencing
Valerie Jenness, distinguished professor of criminology, law and society, has been selected to receive this year's Distinguished Scholar Award from the American Society of Criminology's Division of Corrections and Sentencing.
The award recognizes a lasting scholarly career, with particular emphasis on a ground-breaking contribution (e.g., book or series of articles) in the past five years.
Jenness is no stranger to accolades. Last year, she received the Distinguished Scholar Award from ASC's Division on Women and Crime. Her teaching and mentoring has received campus and national recognition, including the UCI Academic Senate Distinguished Faculty Award for Teaching, ASC's Teaching Award and the President's Award for Mentoring from the Western Society of Criminology. And, her research has been recognized with awards from the American Sociological Association, Society for the Study of Social Problems, the Pacific Sociological Association, the American Society of Criminology, the Law and Society Association, the Western Society of Criminology, the University of California, and the Gustavus Myers Center for the Study of Bigotry and Human Rights in North America.
Since joining UCI in 1997, Professor Jenness has served in a range of administrative roles, including acting provost for academic planning last year, dean of the School of Social Ecology from 2009 through 2015 and chair of the Department of Criminology, Law and Society from 2001 through 2006.
Jenness earned her Ph.D. in sociology at UC Santa Barbara. Her research has focused on prostitution, hate crime, prison violence, and prisoner grievance systems as well as law, policy, and reform more generally. She is the author of four books and numerous articles published in highly regarded journals in sociology, law and society, criminology, and gender.
---
Contact:
Mimi Ko Cruz
Director of Communications
949-824-1278
---
Related:
Distinguished scholar award for distinguished professor
Jenness receives two ASC awards for outstanding contributions to research, justice, teaching
Jenness garners Western Society of Criminology award
Academic Senate Faculty Award for Teaching
Jenness' contributions to research and social justice recognized
Getting justice while doing time