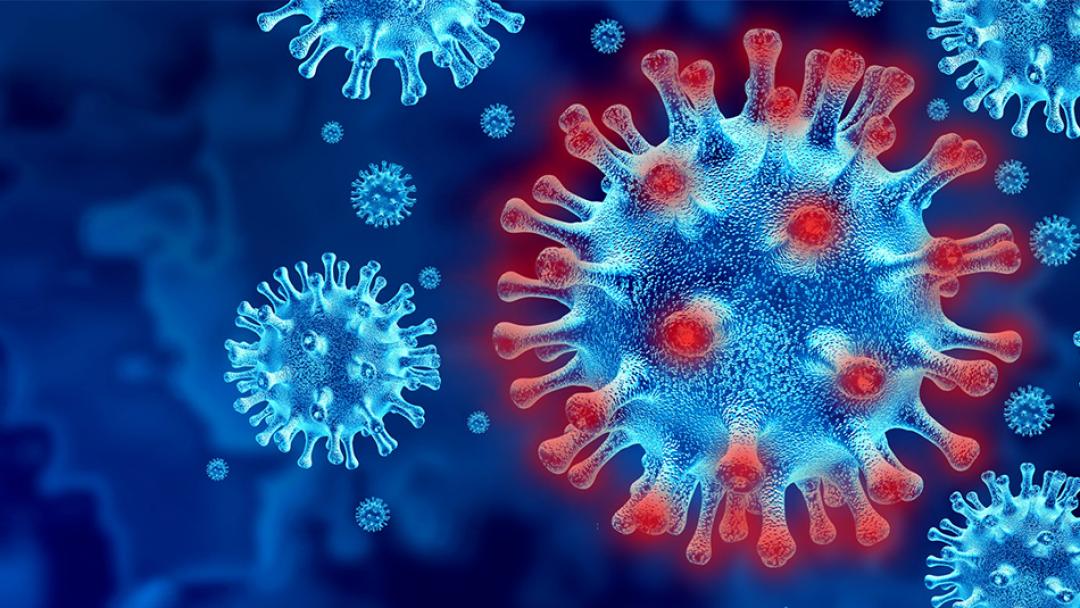 ---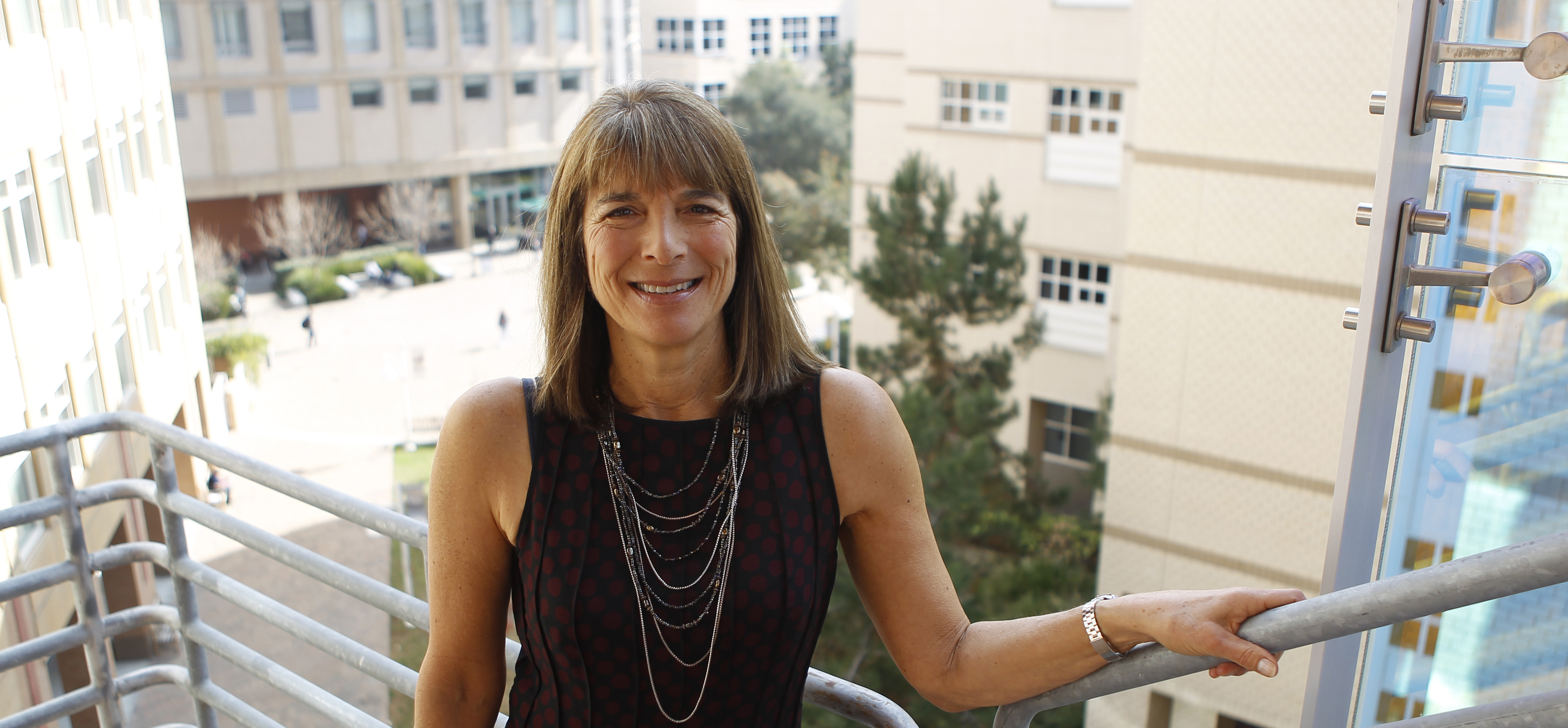 Dear faculty, staff and students,
Please rest assured that the campus and our school are doing the very best we can to navigate the ever-changing public health crisis.To help everyone adjust in these uncertain times, we want to provide you with current information, updates, policies and coping tips on these "Remote Connectedness" pages. Many of our faculty and students are experts in stress and coping, and we will share their tips, links and blogs. We are updating this page daily. If you have any information you would like posted, please send to Mimi Ko Cruz. Wishing you all the best.
Dean Nancy Guerra
---
---
---
School Updates
March 22, 2021: Message from Dean Nancy Guerra, Associate Deans Susan Bibler Coutin and Richard Matthew and Assistant Dean Greg Reinhard
It's hard to believe that we have managed an entire year of COVID-19 shutdown. We know that there have been so many adjustments and challenges for so many of us, but all in all, the school has fared remarkably well. It does look like we are turning a corner, and will hopefully be back to normal or close to normal by fall 2021. First and foremost, a heartfelt THANK YOU to everyone for your flexibility, perseverance, resilience and positive attitude as we truly navigated uncharted waters.
So much has happened in the past year. On the one hand, it feels like the country is headed in a positive direction. But, on the other hand, divisiveness and hate still loom large, and we regularly must try to understand and cope with all too frequent acts of violence. We hope you all are proud to be part of a school where so many students and faculty, supported by caring staff, highlight and help us understand the causes and solutions to hate, injustice and inequality across multiple contexts—jails, prisons, disadvantaged communities, marginalized groups, immigrants, refugees and more.
On a lighter note…
One year into the pandemic, it's time to revive the graduate student "fun activity" challenge. PLEASE, send any and all suggestions for a fun challenge activity. As you may recall from last year, the two challenges we selected were to (1) create an anteater out of materials found outdoors; and (2) make a UCI logo from food. Now it's time for a new activity. The winner who suggests the activity we select will receive a $100 Amazon gift card, and the contestant who wins the challenge will also get a $100 Amazon gift card (both courtesy of the Dean). Please submit your challenge activity to Nancy Le (nancybl@uci.edu) by April 2.
News and Updates
We are getting a clearer picture of the future, although there are still some blurry areas. There is talk of staff and faculty administrators beginning a larger return to on-campus work on or around July 1. By the start of fall quarter, however, the expectation is that faculty, staff and students will be back on campus. The post-COVID-19 difference is the School is exploring options to build in new work-at-home flexibility, while still maintaining a primarily on-campus work model.
Most classes will be in-person, however, ways to accommodate students who are approved to be remote are being explored. We are also likely to support a small percentage of courses (10-15%) moving to online permanently, with resources from central and the school for professional course development. We don't have the exact details on this, but expect to hear from us soon.
On the vaccination front, campus still is receiving a limited supply of vaccines. Central administration is encouraging everyone to schedule appointments as much as possible through offsite channels (e.g., CA COVID-19 Vaccine Scheduling, Orange County Vaccine Resources), local pharmacies (e.g., Walgreens, CVS), etc. We hope that by end of June we will all have been able to get vaccinated.
Faculty, students and staff have managed to continue their own work and the work of the school. We owe particular thanks to the undergraduate advising staff and graduate affairs office for their continuing virtual support of students. We had a very successful graduate recruitment process this year with great applicant pools. We had more than 500 applications for the first cohort of the Clinical Psychology Ph.D. program, and the applicant pools across the departments were excellent. Our Wellness Initiative in Social Ecology (WISE) initiated a number of successful activities, including WISE Wednesdays when students met with and learned from diverse faculty and talked about their own experiences. Planning is underway for our state-funded Wellness Center, with locations on campus and in South Orange County.
We had a successful faculty recruitment in the Department of Criminology, Law and Society, and are happy to welcome two new faculty next fall—Tony Cheng and Nicole Iturriaga. Faculty in our school partnered with other schools to submit five proposals to the Black Thriving Initiative Faculty Cluster Hiring Program. A number of faculty were extremely successful in receiving federal and foundation grants—these will be announced in our monthly newsletter.
We will be entering our Phase 3 return to research shortly; the tentative timeline for this phase is April 8. Phase 3 will include research on campus as well as research in locations, facilities or sites that are not owned, operated, controlled of managed by UCI. Richard Matthew will be sending out updates as soon as central has finalized the protocols.
There have been many creative projects in direct response to the pandemic. Keramet Reiter, Naomi Sugie, Gabe Rosales, Joanne DeCaro and colleagues launched a digital archive and website on March 11, PrisonPandemic, to document first-hand "stories from the inside" about the COVID-19 crisis in prisons. Susan Coutin and Richard Matthew collaborated with archivists from the UCI Libraries Department of Special Collections and Archives, Elvia Arroyo-Ramirez and Thuy Vo Dang, and graduate students Vivi Goh and Caitlin Benedict to establish a Social Ecology Pandemic Histories archive project for field study students. To date, approximately 180 students have recorded fieldnotes, oral history interviews, and social justice reflections, and some students have produced artistic materials, such as digital art, photography, and poetry. A subset of these materials will be part of the library's permanent collections. And it goes without saying that Dmitry Tsukerman and the field study office deserve a big high five for shifting our field study experiences to an entirely remote platform.
We wish you all a restful spring break—hopefully, you can take some time to relax and reboot. We are looking forward to getting together soon in person.
---
October 1, 2020: Message from Dean Nancy Guerra, Associate Deans Susan Bibler Coutin and Richard Matthew and Assistant Dean Greg Reinhard
Welcome to fall quarter! It seems hard to believe that it's been over six months since we've gone remote. We've all had to make many adjustments, and we know these are trying times on many levels—let's just say 2020 has been quite a challenging year.
As we start back this fall, the dean's office will be sending monthly updates to all of you, as well as timely announcements as they come to us. We've been mindful this summer of not contributing to the sometimes overwhelming barrage of emails that circulate in the absence of in person interactions. It's a credit to all of you that you have rallied and are on course for this coming academic year.
The Dean's office has been planning for remote instruction this quarter and most likely for the rest of the year. Mimi Ko Cruz and Han Parker have done an amazing job helping faculty prepare course videos for fall and beyond in order to enhance the online experience for students. Our faculty and staff have begun a partial return to campus for research and teaching, with particular thanks to Greg Reinhard and Rick Orth for helping organize this complex task. Nancy Guerra, Richard Matthew and Doug Colby will soon launch a "Road to Renewal" fundraising campaign for our school that leverages our "science driving solutions" focus on translational research to address pressing social and environmental challenges (and we certainly have our share of challenges at the moment). We plan to develop more Parkside Chats in key areas and promote our work through videos and webinars.
Thanks also to chairs, vice chairs and faculty for re-adjusting teaching and service schedules in response to various leave options. Hopefully, these adjustments have offset some of the particular difficulties experienced by faculty, staff and students with dependent care responsibilities linked to Covid, and we know this has resulted in others having to take on more responsibilities. Just so you know, Nancy is teaching several classes and Richard and Susan are teaching and overseeing new projects this year to help out as well. Campus currently is considering an additional type of modified leave program for those who have not taken EFML or course reductions. This still is under discussion and won't start until winter 2021 so we will keep you updated. Many thanks to all who have found ways to manage at home and keep up with your school-based responsibilities. In the Dean's office, we have spent a lot of time thinking about ways to promote student wellness and engagement—please read through the suggestions below. These tips should be helpful to all who interact with students: faculty, teaching assistants, and staff.
Student Wellness
Students are still experiencing the effects of the COVID-19 pandemic, and many students may be in worse conditions than before. This summer, Stephen Schueller and the Wellness Initiative in Social Ecology (WISE) team have been working diligently to expand mental/behavioral health and wellness programming services for Social Ecology students while complementing ongoing campus efforts. In addition, Wellness, Health, and Counseling Services and HR Wellness held a webinar this summer on "Integrating Well-being Concepts into Learning Environments."
A particular challenge is not letting students fall through the cracks. This summer, WISE has reached out directly to 55 SE undergraduates identified by the Undergraduate Advising Office to provide suggestions of available resources and offer one-on-one navigation to help students identify appropriate resources. WISE has also conducted focus groups with SE undergraduate students to better understand, from the student perspective, the usefulness of current resources and potential gaps and needs, especially in light of the COVID-19 pandemic.
A directory of campus-wide student resources was created to help students navigate where to best access services to address their needs during their time at UCI. You can view this directory via Google Sheet (bit.ly/wiseresource) or PDF (bit.ly/wiseresourcespdf).
The team has also compiled some suggestions and resources for faculty and TAs to promote wellness. These include:
Incorporate wellness resources in your syllabus: Consider incorporating the wellness resource paragraph template provided into your syllabus. Faculty are welcome to tweak and personalize for their course.

Wellness text that can be incorporated into syllabi: We want students to do well and succeed in their courses. We understand that there may be barriers to fulfilling your role as a student; you may be navigating multiple roles and responsibilities in addition to being a student. Both the School of Social Ecology and the UCI campus acknowledge that students come from all different backgrounds and may seek resources that uniquely cater to these diverse experiences. Social Ecology supports a Wellness Initiative in Social Ecology (WISE) to help provide resources and consider opportunities to promote student wellness and mental health. WISE encourages students to take a proactive and preventative approach towards wellness, and to consider looking into wellness resources and communities at the start of each quarter. Here is a student-lead directory of resources and opportunities available within UCI (bit.ly/wiseresources). We also encourage you to reach out to your assigned TA if you encounter any issues or to reach out to Dr. Stephen Schueller
(s.schueller@uci.edu), the Faculty Director of WISE, if you have any questions.

Arrange either a slide in the first day of class or a Canvas announcement post early in the quarter with an overview and list of available student resources: Consider including this template in your lecture slides or as announcement, this might help students feel less stigmatized in reaching out for support and have a sense of where to seek help early on.

Text for a Canvas Announcement Regarding Wellness: Welcome to the Fall quarter! We are thrilled for a new, upcoming quarter together and hope to make this as best of a learning experience for you as possible. [Miscellaneous reminders, i.e., "As noted, you may find the syllabus on the Canvas page…"]. As a follow-up to the syllabus and first day of class, we wanted to provide a supplemental reminder about making wellness a priority during your time as a student. We want students to do well and succeed in their courses. We understand that there may be barriers to fulfilling your role as a student; you may be navigating multiple roles and responsibilities in addition to being a student. Both the School of Social Ecology and the UCI campus acknowledge that students come from all different backgrounds and may seek resources that uniquely cater to these diverse experiences. In support of the Wellness Initiative in Social Ecology (WISE), we encourage students to take a preventative approach towards wellness, and to consider looking into wellness resources and communities at the start of each quarter. Here is a student-led directory of resources and opportunities available within UCI (bit.ly/wiseresources or as a PDF: bit.ly/wiseresourcespdf). Resources range from academics to wellness, consisting of information on services provided, links to websites, contact information and how to set up an appointment, and social media. Please consider looking through this. If you have trouble or further questions, please reach out to Dr. Stephen Schueller (s.schueller@uci.edu), the Faculty Director of WISE.
Student Engagement
In addition to promoting wellness, it is important to keep in mind that engagement is particularly challenging--students may find additional barriers and difficulties when it comes to online learning. For example, many international students are back home in a different time zone.
Here are some suggestions for promoting and increasing student engagement:
Professor Introductions: Film a brief video (5 min) and send it to students before the course begins as a short personal introduction of yourself, not as a professor but as a person. It could include a little history about your journey getting to where you are, including some struggles and challenges you've overcome or hobbies (i.e., gardening, cooking), pets, anything to make students feel more personally connected.
Syllabus & Canvas Courses: Syllabus and Canvas Courses should be opened at minimum a week beforehand, so students may know which books they need to buy and understand the course objectives and structure.
Support Student Study Groups: Create study groups or assign a study "buddy" to keep students accountable to each other. This is meant not for grading but more of a support system for each other. Another alternative is to have TAs host 'study sessions' during their Office Hours or host outside study sessions for students.
Build a Classroom Community: Consider an icebreaker or breakout sessions so students can develop connections and rapport with each other in class, since they will be missing those connections they typically make in person. Create an assignment for extra credit on Canvas where they introduce themselves and can comment on each other's posts to increase and facilitate engagement.
Support Healthy Student Habits: Set your own deadlines on Canvas instead of using the default setting of "midnight." Doing so can promote healthy sleeping habits.
Communication: Increase communication and respond to emails in a timely manner. Students will be emailing faculty and TAs more frequently in the online learning environment, so increased communication and vigilance on your side by responding to emails in a timely manner. ·
Clear Course Expectations: Be very clear on expectations and deadlines – students rely on the syllabus to be accurate.
Record Synchronous Sessions: Please record all synchronous sessions if held, so students who are unable to attend (due to being in a different time zone/having to deal with an emergency) or have technical difficulties are able to reference and be up-to-date with all course content.
Accommodate Technology Challenges: The technology students have access to right now, especially those off-campus, is quite varied. Students may not have the latest computers, webcams, or consistent broadband Internet access. The minimum requirements for computers recommended by UCI is quite high and faculty should be aware that not all students (or faculty) might meet those requirements. Faculty might consider asking their students about their concerns around their technologies. If you are considering a timed exam, be mindful that students are now in different time zones across the globe - and that timed exams can create difficulties for students who are experiencing internet, hardware, and scanning/uploading issues.
Understand Graduate Student Challenges: Please be flexible in regards to your Teaching Assistants, and maintain open lines of communication. If you are teaching a graduate seminar, we recommend pre-recording portions and incorporating breaks so that students do not experience a 3-hour class meeting over zoom.
General Resources
Please become familiar with the multiple resources available in our school and on campus. These include:
SE Undergraduate Advising Office
Live chat session with a Social Ecology Undergraduate Advisor
Tuesday 9AM-11:40AM and 1PM-3:40PM
Wednesday 1PM-3:40PM
Friday 9AM- 11:40AM
Live chat session with a Field Study Advisor
Mondays 1PM- 4PM
Prerecorded workshops with topics covering
Academic Planning
Getting Involved in Research
Double Majoring vs. Minoring
Taking Summer Classes
Teaching Thrive@UCI, a course to increase community and connection for first-year or transfer SE Students
THRIVE@UCI is a 1.3 unit class in the Fall to help students succeed in their first year at UC Irvine
This class introduces on-campus resources to our students and college-readiness skills to help students build a strong foundation to their start at UCI!
Social Ecology Undergraduate Advising (SEUA) and Field Study Newsletter include information such as:
Tips, deadline reminders, events, faculty spotlight, graduate student spotlight, staff spotlight
Live Workshops with topics covering:
Field Study
Graduate School Workshop
Study Abroad Workshop
Transfer 101
Social Ecology Faculty Hour
Academic Planning
Getting Involved in Research
Double Majoring vs. Minoring
Taking Summer Classes
Enrolling in Summer Session
Socials
Additional field study opportunity that could accommodate a large number of students remotely
Through this project, students will document their own or others' experiences of living through the COVID-19 pandemic, as well as the social justice issues, including anti-Black racism, that are of current public concern. They will be trained in oral history and ethnographic techniques. Through writing fieldnotes about daily life, conducting oral history interviews, and collecting documents and images, they will have the opportunity to contribute to an archive that the UC Irvine Libraries are establishing to record the experiences of the UCI community
Updated Field Study Requirement
Allow research with faculty to apply toward field study hour requirement and identified 100 spots for students to do research
Modified field study requirements with hours minimized from 100 to 50
A Giant Thanks
First of all, a giant thanks to all of you who have read through this update! And, truly, thanks to everyone for your flexibility and good will in helping Social Ecology move forward to best serve our students and our community. Please let the Dean's Office know if there is anything else we can do to help you. We hope the first week of classes goes smoothly.
---
August 1, 2020: Message from Dean Nancy Guerra
I hope that you and your families are all healthy and that your summer is going smoothly during these stressful times. It seems that we've settled into new routines, and there haven't been too many updates to share with you. I do think we've made a lot of progress both in our school and on campus, but there still are many challenges, and things often change midstream. Currently, our earliest return to campus (and normalcy) is January 2021, but my sense is that we should prepare for the entire year to be remote.
Remote Instructional Support
We were fortunate to receive 20 DTEI fellowships, and the fellows have been busy working with faculty to enhance their remote instruction. The green room is now open in SBSG 3260, thanks to the hard work of Han and Mimi. We hope to accommodate faculty video needs both in the green room, as appropriate, and remotely. Han also is working on several promotional videos.
Resuming Research on Campus and at Field Sites
In terms of return to research, Phase 2, which began in June, allows for the resumption of research that must be carried out on campus or in the field and that clearly can be executed in a way that almost eliminates transmission risk. The campus set an upper limit for the number of people who could be approved to return to campus during Phase 2 as 30% of pre-COVID research activity.
This has worked out very well in our School as we have been able to approve almost all faculty requests and stay under the 30% limit. Approving field work has been far more challenging, but we are proceeding on this front and have approved a small number of field research proposals. We have also begun to review requests from graduate students submitted through their advisors. We will continue to review requests from faculty and graduate students.
It is important to note that a date has not been established for proceeding to the far more permissive conditions of Phase 3. It is possible that Phase 2 will continue for many months, and it is also possible that we could revert to a Phase 1 situation. We expect that most faculty and graduate students will be obliged to carry out research online and from their places of residence through the fall quarter and possibly into 2021. Richard and Susan are working with our doctoral programs to organize a workshop to assist graduate students with the challenge of adjusting their research plans.
Wellness Initiative
We continue to build our Wellness Initiative in Social Ecology (WISE) initiative, led by Stephen Schueller. In response to challenges we've seen with students finding and getting connected to resources, we're piloting a WISE Navigator program focused on outreach to students who might benefit from extra support. In collaboration with Undergraduate Advising, WISE Navigators are reaching out to students about potential campus resources, and offering opportunities to talk through the different options. As part of this pilot we're also working to create resources for the Fall that can help provide more proactive outreach to students and support faculty to consider wellness in their courses, especially in light of changes due to remote instruction.
Our Response to BLM
We also continue to support anti-racism and Black Lives Matter through both dialogue and action. We recently hosted a student-led forum that was well-attended and led to several concrete suggestions; the video is posted on our website. I will shortly be announcing a new position, Faculty Director for Anti-Racism and Social Justice. This position will be tasked with overseeing workshops, webinars, videos and other strategies for responding with action to promote anti-racism and social justice in our school and beyond. UCI also is embarking on a Black Thriving Initiative to promote awareness and inclusion and to support our Black students, staff and faculty.
Remote Field Study
One of our summer projects has been to re-envision how our field study courses can give students experiential learning and professional development opportunities in the remote environment. We have been working with DTEI fellows Vivi Goh and Maryanne Alderson to gather videos, assignments, and links related to professional development, community engagement, and writing. We expect to make these materials available to field study instructors via a CANVAS website later this summer. Beginning this fall, field study students will be able to complete remote service projects in lieu of in-person placements. Stay tuned to learn about the "Histories of the Pandemic" archive that Susan and Richard are developing, in collaboration with UCI Libraries, as one of the service options.
Graduate Support
The School is once again providing workshops and feedback to support graduates and undergraduates who are applying for National Science Foundation Graduate Research Fellowship. This year, we are extending these resources to support applications for Ford Fellowships as well. We also distributed "grad grants" as need-based supplemental funding for graduate students who are experiencing extra financial challenges this summer due to illness, family situations, or other circumstances. We also have been working with students to revamp our Social Ecology Climate Committee as a Social Ecology Student Association in order to increase student representation and communication throughout the School.
A Personal Note
And finally, I wanted to let all of you know that next year is the 5th year of my term as your Dean. I have told the Interim Provost that as much as I love the school, I will not ask to be renewed but rather will return to faculty at the end of the academic year. You will shortly see an announcement for a national search, but I wanted to let all of you know this personally. I said it would be an honor to be your dean, and it truly has been. I hope that the school continues to grow and flourish.
Heartfelt gratitude to all of you. Stay well.
---
July, 2020: Message from the Deans
We hope that everyone has had a little time to "breathe" after a whirlwind spring, although we realize there still are many challenges moving forward. One of the most pressing issues we have been confronting in our school is crafting a responsive course of action to address the issues of racism and inequality that are at the core of the Black Lives Matter movement. This is an historic moment as the public health and economic ravages of COVID-19, coupled with police violence against blacks and other people of color, are making explicit the pervasive character of racism and inequality in our country. And, consistent with our focus on ecological systems, we recognize that racism, inequality, marginalization and exclusion are interconnected flaws deeply rooted in the structure of our society.

We've been very cautious about sending a message detailing our response before consulting broadly and thinking carefully about next steps. To quote a recent article in the Chronicle of Higher Education, "What universities can do to console their communities in the wake of tragedies is to explain what concrete steps they have taken in ensuring that these tragedies do not happen again. They should detail their commitments not to abstractions but to real groups of people and real departments and programs, in the form of allocations of finances and personnel."

Given that a major focus in our school is on Science Driving Solutions, we've taken time to meet with students, staff and faculty to come up with real-world solutions. In some sense, our school has a bit of a head start in that a significant amount of our research, teaching and service is guided by a social justice framework. We have long studied issues of race, discrimination, inequality in the justice system, disaster response, refugees, human trafficking, urban planning, the differential impacts of environmental stress, slavery, attitudes towards immigration, poverty and so on. We have many centers, programs and initiatives with social justice goals — The National Registry of Exonerations, The Blum Center for Poverty Alleviation, the Center for Evidence-Based Corrections — to name a few.

One suggestion put forward by our students is to expand our field study program in ways that focus explicitly on social justice. We are also investing significant resources in building compassion through our Global Service Scholars program, our Small Change, Better World program, a series of public service announcements, a MOOC and an undergraduate UC-wide minor in the Science and Practice of Compassion. We are promoting compassion based on an awareness, appreciation and respect for our common humanity, as a fundamental and critical component of an anti-racism and social justice strategy.

We now plan to showcase this work more prominently, starting with a dedicated link on our website listing scholarship and service by faculty, students and staff that addresses issues of anti-black practices, racial inequality, systemic bias and social justice. We also are developing a graduate fellowship in race, inequality and social justice (more information to follow). The School is an ideal environment for grounding social change in rigorous evidence-based analysis and encouraging discussion across diverse perspectives. Similar to the Parkside Chat webinars focused on Covid-19, we are planning a series of Equality and Justice chats with faculty about their related research. We will dedicate the next issue of our annual Social Ecology magazine that is sent to all alumni and supporters to Race, Inequality and Social Justice.

Faculty have been very successful communicating their findings on ideas, practices and policies to combat racism and inequality. These are just examples of recent op-eds and reviews:
We also believe it is critical to continue a public dialogue about anti-blackness, racism, inequality and injustice and encourage active participation by students. In the US at this time, there are major divisions about how to proceed. Some people believe our major systems offer a positive framework (e.g. capitalism, liberal democracy) and that many of our smaller systems also are well designed (e.g. courts, policing), but they acknowledge flaws exist and reforms are needed. Others believe that these major systems are no longer meeting real social needs and aspirations and so we need to think about bigger forms of transformation--e.g. toward sustainable development or democratic socialism. This attitude leads to a very different set of discussions, priorities, and agendas. The central point is that a university needs to be committed to encouraging critical thinking and lively discussion about uncomfortable and complex topics.

Toward this end, in collaboration with our ASUCI representatives, we are hosting Black Lives Matter conversations and town halls, with the next one slated for July 24 at 2 p.m. We are partnering with the School of Humanities and other schools on campus to sponsor The 1619 Project through virtual experiences this October. This will involve a series of discussions and podcasts that explore the significance and contemporary relevance of slavery and social injustice in forming political institutions, the economy, health care, housing patterns and cultural expression in the US. We also plan to solicit students' suggestions regarding a speakers' series, that could culminate in a big event in the spring.

Finally, we believe that the work of building and sustaining an inclusive and racially equitable culture is everyone's responsibility. We hope as a school we can engage in a series of actions that will move us all further along on this path. Let us know your thoughts.

Nancy, Richard, Susan and Greg
---
June 7, 2020: Message from Dean Nancy Guera
Above and Beyond
As the quarter draws to a close, I want to commend every single one of you for going "above and beyond" in managing these new and challenging circumstances with resilience, grace and a positive attitude. I know that COVID-19 threw us into a new world of campus shut down, remote teaching, children home from school, isolation and financial challenges for so many of us. Then George Floyd and Black Lives Matter made us confront head on racism and mistreatment that has gone on for way too long, and that many of us in Social Ecology have devoted our lives to changing. As a school, we also have tried to go above and beyond in making accommodations, allocating revenue, shifting priorities and responding to your needs and suggestions. I hope you all are aware of the profound gratitude we feel, and now more than ever realize your importance to the Social Ecology family.
I did want to highlight just some of the many above and beyond contributions faculty, staff and students have made this quarter—to recognize their hard work and also to share with you the many different and innovative solutions to the challenges we faced. I know there are many other examples, but these are ones you all shared with me. As I said, you ALL have gone ABOVE AND BEYOND.
Faculty
Amy Dent: Hosted a virtual research conference for Social Ecology honors students and their loved ones after UROP conference was postponed.
Brandon Golob: Hosted "conversations with experts" in Deviance course – professionals from a variety of fields who helped bridge the academy-community divide by connecting course topics to practical considerations.
Elizabeth Loftus: Did a guest appearance in morale video for high school students before taking their AP Psychology exams online (https://m.youtube.com/watch?v=fG_vKeWwRo8 - in first 10 minutes).
Hillary Berk: Assigned an Interactive Online Journal for her SE 195W course. Created social cohesion during this unprecedented time of crisis and meaningful support as a relational and informational resource throughout the quarter.
Jessica Borelli: Facilitated self-care for students by hosting Zoom tie-dying lessons and painting night. Encouraged students to write essays regarding their experiences during COVID-19.
Joanne Zinger: Converted 400-student Psych Fundamentals C course to a fully online course. Co-hosting with Dana Garfin in the School of Nursing a post-baccalaureate research conference over Zoom on 5/30 after UROP conference was postponed.
Keramet Reiter: Went out of her way this quarter to check-in on all the struggling undergraduates students in C7. She reached out to them multiple times, referred them to services, and made sure they could get caught up if they were able to.
Martha Feldman & Scott Bollens: Created an endowed chairs emergency fund to provide support for UPPP Ph.D. students this summer.
Nicholas Marantz: Optimized graduate Environmental Law & Policy for remote learning: invited guest speakers, eliminated final exam for a writing assignment, facilitated group work into assignments to ensure students weren't isolated.
Paul Piff: Took the lead in developing a MOOC and series of PSAs on Compassion, with help from staff and colleagues at the Blum Center.
Peter Ditto: For P174S course on "error and bias in social judgment", replaced end-of-quarter course paper with weekly "judgment journal" entries. Students were asked to identify examples of course theory related to the COVID-19 pandemic.
Sarah Pressman: Required enrolled students in positive psychology course to take care of their own well-being by participating in weekly wellness activities (e.g., writing exercises, meditations, delivering kindness). Currently building a website with dozens of videos, PDFs, and audio files for the UCI community and beyond to use during this high stress/low well-being period using students' final projects (creating activities that enhance well-being specific to COVID-19).
Susan Coutin: Developed opportunities for graduate students in ethnography seminar to get experience being interviewed and facilitating interviews virtually amongst each other.
Teresa Dalton: Checked in individually with every undergraduate in her class (~200 students) to see how they were doing.
Valerie Jenness: Building summer class (Hate Crimes) to incorporate various methods of student engagement; led the fabulous RIRT team (and thanks to all the team members).
Graduate Students
Kirsten Domagalski (PS): Helped support a post-baccalaureate student struggling with remote learning and prepare to present at the post-baccalaureate research conference.
Juan Sandoval (CLS), Mikaela Nielsen (CLS) and Vivianna Goh (SE Core): TAs for Brandon Golob's course who went above and beyond.
Many graduate students mobilized to call our attention to the extremely challenging financial and emotional conditions they and their peers were facing. We listened, and were able to collectively (thanks to so many faculty who stepped up to the plate) do more to help students, particularly with summer salary and support next year.
Staff
Business & Research Services (Melanie Montrelli, Nina Obiedo, Anthony Tette, Eric Johnson, Madelaine Afable, Robert Ding and Stephanie Geranmayeh): In preparation for the eventual return to campus, staff secured enough cleaning supplies and hand sanitizer for distribution to all SE units/departments as needed. Contracts and grants team have adjusted their workload to accommodate high-priority COVID-19 related research proposal submissions while continuing to meet deadlines of current submissions.
Doug Colby, Han Parker and Mimi Ko Cruz developed the innovative Parkside Chat series—thanks to faculty for participating. Over 300 participants had an opportunity to learn and share with our faculty. And thanks to Han and those who helped for making the moving videos to celebrate honors and graduation.
Graduate Affairs (Jennie Craig Welti, Irice Castro and Montserrat Aguilera): Worked with current PhD students in creating the PhD Funding Survey and developing a student association. Recently successfully hosted the SE Grad Career Week and facilitated various methods to support graduate students (Feature Fridays, Grocery Grants, and hosted online meetings with various graduate student groups).
Greg Reinhard and Richard Orth have done an incredible job managing campus facilities, including procedures for our staged return, securing PPEs, etc.
Heidi Beezley Thibodeaux: Managed her full-time job serving MAS and MLFP along with being a critically important member of the RIRT, working with faculty transitioning to remote learning.
Mary Underwood: Kept CLS humming through all this chaos, and in particular put an immense amount of time managing the major project of amassing funding for students, and processing the GSR requests.
Undergraduate Advising (Danielle Primavera, Alejandra Garibay, Jamie Shea, Josh Miller, Lisardy Valesco, Jen Brantley, Ashley Vikander and Lizet Ceja): Developed new virtual strategies to advise students with their academics and/or field study (i.e. Zoom virtual advising appointments; dedicated chat room for quick, urgent questions; phone appointments). Hosted virtual meetings with faculty and field study community partners to provide support in light of the challenges brought on from COVID-19. Coordinated efforts to mail honors packets to 200+ students who received a school award or Latin honors – packet included a cord, a letter from the associate dean, a pin from advancement, and a note from undergraduate advising.
Updates
We are preparing for a return of some research to campus on June 8. Richard Matthew, Richard Orth and Greg Reinhard have been screening requests and developing a phased return; we hope to accommodate all requests by the end of June. Remember if you are returning to campus, you must (a) have official permission from the dean's office; and (b) complete the new mandatory UCLC training videos on "Returning to Campus."
We received 20 DTEI fellows from the Division of Undergraduate Education and an opportunity to place up to 10 additional fellows with the law school. We hope to have the fellows selected this week, and will clarify procedures for matching fellows with faculty. Keep in mind that fellows are like interns, not TAs, and that this must be a learning experience for them. Han will set up our "green room" for filming in SE 1 (old advising space) around July 10. We will contact you shortly with a request to schedule filming. He also will work with the DTEI fellows to enhance their skills in video editing so they can learn these skills and help you produce high quality remote instructional materials.
The UCI deans and central administration have been actively discussing how best to respond to Black Lives Matter and recent events in order to maximize our chances to make a real difference. If you want more information on the campus alum/police situation many UCI students are referring to, this link describes what is known (thanks to Carroll Seron for serving on the Public Safety Advisory Committee): https://www.fa.uci.edu/psac/pdf/statement-from-psac-06.03.2020.pdf
Many of the schools have hosted open forums with students, which we did last Friday. To share with you some of the student suggestions that emerged, these include:
Host a "pro-Blackness" training for faculty, staff, and students
Use Field Study with UCIPD to improve police-student/community relations
Show emotional support for Black students
Promote mental health apps and programs designed to aid African Americans (Safe Place and Liberate were suggested)
Involve the Black community and Black campus organizations in our Wellness initiative
Hire more Black professors and increase the number of Black students
Decrease police presence on campus
Focus on strategies to get out the vote this fall, including presentations, a day off from class
Have concrete plans and suggestions about how the School of Social Ecology will support Black students, not just a discussion.
Currently, we are taking specific actions (e.g., requesting an extra faculty line, looking at options for creating a graduate student research fund for work that has implications for pro-Black reforms). We are open to suggestions from all of you on next steps.
I'll move to monthly updates over the summer. Of course, we will share any new information that impacts you as soon as we learn about it. And although I try to highlight the positive, I know that there still are many challenges ahead, and many of you are not yet OK. I promise to do all that I can and all that we can as a school to help.
NOW, TAKE A DEEP BREATH AND PLEASE GIVE YOURSELF ANOTHER PAT ON THE BACK FOR GOING ABOVE AND BEYOND. THANK YOU, THANK YOU, THANK YOU!
---
May 30, 2020: Message from Dean Nancy Guerra
I hope you all are getting some rest and relaxation this weekend. I always try to be positive, and we have individually and collectively demonstrated amazing resilience and innovation. But I must admit the events of last week, in the context of national chaos, are difficult to process and cope with. Being a person who relies on problem-focused coping, I feel that we must do more than simply react, we must act in a positive fashion to make a difference. For some, that is marching in protest, for others it's giving to a political campaign or cause and for others it's focusing and refocusing our work on the truly critical and urgent challenges at hand. COVID-19 shined a bright light on the face of inequality in our country and around the world. George Floyd makes it even harder to not look straight into that light.
I am outraged by inequality, but I do not experience it in ways that so many of our students and colleagues do. I urge you all not to be silent, but to make your voices heard. That may be to simply allow your students or co-workers a bigger space to process these events—perhaps creating alternate assignments or tasks during this stressful time--or just letting them know you care. It's certainly a time to ask questions and try to understand how the forces of inequality play out in people's lives, and to educate yourself about racism, white supremacy and other forms of injustice. I mentioned early in the quarter that I am so proud to lead a school where so many students and faculty, supported by caring staff, highlight and help us understand the causes and solutions to inequality across multiple contexts—jails, prisons, disadvantaged communities, marginalized groups, immigrants, refugees and more. Perhaps we can take a moment to reflect on other ways to consider our work through a lens of inequality and injustice. As a small example, I've tried not to use the word "maladaptive" in describing urban youth violence. As I've said in many venues, if you live in a distressed community with inadequate schools, struggling families and few opportunities, violence, gangs and drug dealing serve many "adaptive" functions. So please think about what your research and actions say about inequality and injustice. Now, say more.
On a lighter note…
Last week, I re-issued the challenge to graduate students to come up with a fun activity challenge because I hadn't received any challenges the previous week. I did find out that increasing the prize from $50 to $100 did the trick. I received over 20 suggestions, all of which were very intriguing. Two of the suggestions were a variation on the same theme. These are the winners and their suggestions:
Angelina Majeno: I think it'd be nice to have people take a walk at a park/outdoors and use things that they find (e.g., leaves, branches) to create an anteater out of those materials. We could all get fresh air and a creative break.
Hannah Gorback: A fun idea might be to do a contest for the best UCI logo made from food - baked pretzels, decorated cupcakes, garden focaccia, etc.
Given that nature and food seem to be important COVID-19 comforts, the challenge is to create an anteater or UCI logo from either food or things you find outdoors. If you can get "Social Ecology" into the mix, all the better. Please take a picture of your creation and send to Mimi Ko Cruz, mkcruz@uci.edu, by June 15. The dean's office will select the top three, then we will send out to our faculty, staff, students and alumni for voting. The winner will receive a $250 Amazon gift card.
News and updates...
Many of you saw the Office of Research announcement of a PHASED return to on-campus research beginning June 8. Much of the discussion the deans have had with the provost this week has been around implementing this transition. The bottom line is that this will be a very limited return for those with the most critical needs to be physically housed on campus. Greg has sent out a request for information so we are aware of everyone's needs and can accommodate as much as possible. Remember that a critical need isn't the same as a preference, and we are starting with critical needs such as work that requires wet labs, equipment and the like.
In terms of instruction, we are preparing for an almost exclusively remote undergraduate curriculum in the fall quarter, with decisions on graduate courses forthcoming. I expect these also will be almost exclusively remote but because they typically are smaller courses there is a bit more flexibility. Campus does want to create opportunities for students who are on campus (and it is likely that undergraduates will return in single occupancy dorms) or live nearby to have limited on campus activities, although it is not clear what those will be.
We also just received the list of graduate students from our school who have applied to be DTEI fellows over the summer. Schools have been asked to request the specific number of students they would like, and I submitted my request on Friday. I will let you know as soon as we have the final number and names. We also were pleased to award 12 COVID-19 research stipends to our graduate students. Many thanks to Richard Matthew for overseeing this process.
A sigh of relieve on our Academic Program Review slated for 2020/2021. We were granted a one-time COVID-19 postponement until 2021/2022. As I explained in our request to the Academic Senate, I don't think we have the bandwidth to do a comprehensive review next year. I'm so glad they understood.
Finally, on a very positive note, we received notice this week that we were one of five applicants in CA receiving a $2 million grant from the state to build a "hub" wellness center in our school linked to "spokes" in Orange County. Stephen Schueller led this massive effort, putting together a 100+ page proposal right after campus shut down, with invaluable help from grants and contracts, and graduate and undergraduate advising. This funding will allow us to build out the Wellness Initiative in Social Ecology (WISE), and provide more resources for addressing mental health and wellness needs that are particularly acute at the moment.
I know so many of you have gone "above and beyond" this quarter in all you have done. The Parkside Chats have been a great success (Susan Charles and Charis Kubrin were amazing this week). We've had many successful faculty grant submissions, online research conferences and capstones, and creative ways to engage virtually. Next week I'll close the quarter with a tribute to all that we've done.
Heartfelt gratitude to all of you. Stay well.
---
May 2, 2020: Message from Dean Nancy Guerra
We've talked about gratitude, kindness, innovation, and doing our best/doing enough. This week I want to talk about compassion vs. hate. Zoom bombing seems to be the current form of hate — I guess those who hate always find ways to adjust what they do to the circumstances. As you know, we are doing all we can to provide zoom updates and strategies to prevent this. But hate has many forms, it feels more and more like it is all around us every day, whether it be zoom bombing or finding someone or some group to blame for COVID-19.
On the one hand, it's important to do all we can to prevent this in all forms while allowing individual freedom of expression. And, it's important not to "hate back" but try to not let hate get under our skin, and find it in our hearts to have some level of compassion for those who hate. I ask myself, what must have happened in some people's lives, how narrow has their exposure to others been, and so on, to create so much hate? Compassion requires us to embrace our common humanity, and even those who hate are part of this humanity. So perhaps we also can focus on whether there are any "lanes" we can find to help haters get back on a positive course. In all my own work on violence prevention around the world, it's striking how much we are all alike — people everywhere essentially want the same things — to meet basic needs, to be part of a family and community, to have a purpose and to experience joy — yet we divide ourselves into arbitrary groups and find it easy to hate and harm those not like us based on these artificial boundaries we've created. I often feel that my work should focus less on preventing violence and more on preventing hate and cruelty — that breed harm to others in so many forms.
I'll close with a quote from Malcolm X that seems most relevant for the times, "When we replace I with We, Illness becomes Wellness."
---
April 24, 2020: Message from Dean Nancy Guerra
I hope this week has been relatively calm and productive in the context of ongoing challenges. Today's editorial in the New York Times put it well, "we're stuck in a mix of dread and hope." The biggest challenge for UCI as a whole is that we essentially are making very complex calculations on likely scenarios for the present quarter, summer and the next academic year based on situations that simply are unknown (including the State budget allocations and directives from the Office of the President). Central administration currently has convened a high-level task force to map out likely scenarios, and we should expect a clear vision of multiple likely scenarios in the next few weeks. We will pick one, but with the knowledge that things could change at any moment.
One thing is clear, summer and fall won't look like business as usual. A campus priority is to get research up and running as much as possible by summer; the VC for Research is working diligently on a plan. Another priority, based on the likelihood that fall and perhaps beyond will involve some level of remote instruction, is to improve on our capacity to deliver courses remotely. We all agree that courses via zoom leave a lot to be desired for both faculty and students. The Division of Undergraduate Education is mapping out a continuum of course delivery from zoom lecture to professionally developed online courses, and we should have these guidelines within a week or so. We can't and don't want to put everything fully online, but we can develop some type of "enhanced remote" capacity that involves upgrading what we are able to deliver. Our wonderful RIRT team will be a valuable resource for us.
Moving forward with my weekly updates, I am going to focus on the big picture issues and how we are trying to solve them. I intentionally am writing this to faculty, staff and students, but realize that many topics are relevant only to some people and require a level of detail beyond an update like this. So, I will leave the details to chairs and unit directors — for instance, a call to put courses online must be managed by chairs and vice chairs in the context of the broader curriculum, what is already online, what the ay 20/21 schedule is, etc. I apologize if I've caused confusion with providing some but not fully detailed information — this is a learning experience for all of us.
On a big picture level, we've talked about gratitude, kindness, and innovation. This week I want to share with all of you the question I've been asking myself all week — Are we doing enough? This means are we doing enough for ourselves to cope effectively with challenges and are we doing enough for others? In my case, I think constantly about whether we are doing enough as a school and as a university. It may not seem this way to everyone, but I want to share with you that our campus leaders really do care and are trying their best to help. I realize that some challenges hit all of us and others are more specific to some people's circumstances. Let's consider some of these challenges, what we are doing and what we can do better.
Real Life Sustenance and Living Conditions
I am painfully aware of the financial and resource challenges that are hitting those least equipped to deal with them — undergraduate and graduate students, those with less stable living situations, individuals and families who are feeling the financial hit like a punch in the gut. Central administration is trying to deal with this through various emergency measures. For example, Grad Division gave out 175K in emergency funding just last week, with 16K to Social Ecology students. It sounds like a reasonable amount of money but everyone realizes it's not enough. They are now trying to secure more summer funding — although few SE students have responded to their request for information to date, so students, please respond. The school, thanks to Susan, Jennie and Irice, has been able to develop our own emergency fund, but we need to augment this. Doug Colby is helping us strategize on fundraising with donors, alums, and supporters to raise a more significant amount of money quickly.
How can we do more? A clear way to help graduate students is with summer funding. I want to personally ask all faculty to take responsibility for one or more graduate students and help them with summer funding — put them on your grants, start up or R & T funds, or help them secure other positions. The school currently is looking into a special fund for summer to help grad students as well. Keep in mind that the costs are reduced for GSR in summer because we don't pay tuition and fees. We also are looking to increase summer course offerings and reconsider some of the more rigid degree requirements moving forward.
We also ask those most impacted to understand that the school and the university can't fix all problems and can't comply with all requests. Please be judicious in helping us understand realistic challenges we can help with. It would be most appreciated if you could prioritize these challenges so we can confront them one by one.
Home Life Challenges
For those of us who have additional caregiving responsibilities for children, elderly parents or others, the challenges of stay at home are greater. Central administration is trying to deal with this, for example, for faculty by allowing M &P deferments and considerations of how COVID-19 has impacted research and teaching. Some details still are being worked out. We are trying also to be flexible in expectations of what we all can reasonably accomplish from home — for students, staff and faculty.
How can we do more? I've talked with chairs, unit directors and others about how we might help those most burdened, for example, by taking on additional service tasks so they don't have to. If you are able, is there a way you can help a colleague now and as we move into summer and fall? How can the school do more — if you are significantly impacted by these responsibilities please let me know what more we could realistically do for you.
Zoom Fatigue
This is something that likely is hitting everyone. Zoom is not a good instructional mode and is clearly draining for meetings. There is a good article in the Chronicle yesterday on Zoom fatigue, why it is so draining, and what we can do. The general consensus is that Zoom is just exhausting—we monitor our appearance constantly, we can't access body language and other cues, we are staring at faces at close range, we can't take a break, move or change our surroundings, it's hard not to be distracted by what's around us (and our phones), and it's hard to tell whose turn it is to talk. Also, as a therapist pointed out in the Chronicle article, "When people who have no chance to see each other get together on Zoom, it's an opportunity. When people who regularly meet together in person use Zoom, it's a letdown." Our challenge is to make this experience better for ourselves and for our students.
How can we do more? Several tips for Zoom can be found on the internet, and I encourage you to share your strategies with others. One suggestion is to schedule zoom meetings with 15-minute breaks in between. It's easy to schedule back to back because we don't have to go anywhere else for the next meeting, but it's important to schedule in break time. I find it helpful just to walk around or go outside. We also are working hard to find a way to deliver "enhanced" remote experiences with Zoom, for example, videotaping a lecture that can be viewed asynchronously then having a one-hour Zoom weekly discussion. We currently are analyzing the results of our undergraduate and graduate survey on remote instruction and will get back to you with more details.
Coping with Ambiguity
It seems like one of the biggest challenges we all face is trying to make plans and maintain order and regularity in the context of a very uncertain future—dealing with ambiguity. Many things that have been in our control now are out of our control. It's not my area of research, but it would be interesting to learn more about how tolerance for ambiguity and related constructs (such as openness to experience) predict stress and coping and what strategies work best. It's also easy to understand that ambiguity about next month's rent is much more difficult to cope with then ambiguity about whether fall will be totally remote.
How can we do more? I invite you to share with others what you are doing that works. I find that maintaining a semblance of regularity, getting up, getting dressed and going into my home office to set up daily is important (although I do wear comfy clothes). Doing routine tasks also somehow seems comforting. I find that dealing with problems and challenges one thing at a time, and separating out what I can do something about and what I can't fix now is helpful. And as a school we are trying to provide clarity as quickly as possible for the unknowns that cause the most stress.
Fundraising
This is a real challenge for us, we are trying to think of creative ideas to let our supporters know all of the terrific things we are doing, both in general and taking COVID-19 into consideration. Several faculty have written and published op-eds, we are planning a faculty-led webinar series, and we will be inviting our donors to delivered dinners with a theme, such as "pasta and pJs" to discuss campaign priorities and next steps. Social Ecology can be an important part of the solution to the complex challenges presented by Covid-19 as we learn that our response must be systemic, interconnected and coordinated. We need to get our message out as much as possible — our school has many supporters.
Stay well and do something that makes you happy this weekend.
---
April 18, 2020: Message from Dean Nancy Guerra
Thanks again to all of you for your collaborative team spirit and willingness to adapt under conditions of ambiguity. I do want to give a special thanks to our incredible school leadership — everyone has been in overdrive. So far so good, we have been managing quite well given the circumstances. We didn't have our dean's meeting with the provost this week so I have fewer updates from central.
Updates and Planning
I think the biggest "unknown" and concern at the moment is what will happen in the fall. For those of you who follow the Chronicle of Higher Ed or other similar publications, it seems like several universities are starting now to plan on a remote fall 2020. The latest info I have from central is that we are planning for "hybrid" although it really isn't clear what that involves. I do think it's wise to at least plan for things staying remote with perhaps some lab classes in person (although I don't know how that would work if all students in the class weren't on campus and/or faculty didn't want to teach on campus). I expect we will know much more by the end of the month — at some point we need a firm decision for fall. So, sit tight, but if faculty want to put their fall course fully online that would be great, and we will find a way to either provide a course buyout or equitable reimbursement. This is a particularly good strategy for large required courses.
We realize that going beyond instruction for spring 2020, we will have to consider other accommodations, such as what field study will look like if students can't actually do field study (i.e., what options might we be able to offer) and how timelines for students and faculty impacted by research delays will stop the clock, extend funding, etc. (These are only examples of accommodations we will need to make.) If you have a particular concern thinking toward next academic year, please share with me via email so I can address with the other deans and the provost.
The RIRT team is working hard to help faculty and TAs with remote support. The team will post regular updates to the webpage for Joanne's guide for student software support. They currently are conducting a student survey to get feedback on how remote instruction is working; we also plan to survey faculty and identify critical needs (which is particularly important if we continue into fall). As Val has shared, Angela recently made a short video on how to use the gradebook. Thanks again to the RIRT team. Great job helping us with this transition.
In terms of budget, UCI was in a good financial position before the pandemic, but the consequences surely will impact our students, families, staff, and faculty and place great strains on the university — we are going to be facing a difficult period, but we will get through it. It is unlikely there will be cost of living adjustments for faculty, although we have been told that the merit process will remain funded. There will be no staff merit program this year but there will be some effort to do something for non-represented staff (who do not have contractually obligated increases). There is no new hiring for the time being, and all staff replacements must be approved by a small, high-level committee. We are also pushing the pause button on faculty recruitment for the time being. As Greg detailed in his memo this week, no new financial commitments (for travel, honoraria, events, etc.) should be made at this time, although funded research grant expenditures are allowable.
Creativity and Innovation
I expect there are many more innovative and creative ideas folks are trying, but I can only share with you what I've heard in response to my request. Because I heard mainly from staff, these are some staff examples.
Our wonderful undergraduate advising staff, led by Danielle, have implemented an online chat service for quick questions, created fun channels like "remoteworkperks" and "babiesandpets" to stay connected and increase team cohesion, and are planning a way to virtually honor graduating students and students who receive honors.
Our terrific grad team, led by Jennie and Irice, are launching "Feature Fridays."
Jessica in CLS is looking into "regalia templates" for MAS students to still be able to take commencement photos.
Mimi and Han from our communications team are working with faculty to develop a series of coronavirus-related webinars and briefings.
Christie in Psych Science has been leading the effort to update and innovate the SONA/HS Lab. She created multiple online forms and tracking systems that work interactively with SONA, and developed a new COVID resource page with information on how ongoing research has impacted SONA use. She also created a fully self-automated online room reservation system.
Featuring Faculty and Graduate Students
I would really love to hear from faculty and graduate students about not only innovative and creative ideas, but particularly how they are retooling research to respond to the impact of coronavirus on their current research and/or leverage new funding to respond to the challenges it presents. Please, please email me about what you are doing. I'd also love to hear any innovative ideas you have for webinars, virtual events, briefings, and other ways to feature our school and the work we all do. Here's an example from Harvard.
---
April 11, 2020: Message from Dean Nancy Guerra
I wanted to focus our end of week Covid-19 updates on both general information AND, specifically, on all of the things that are going smoothly and the tremendous job everyone is doing— an end of week uplift. I'm amazed at how well everyone has adjusted and adapted to the constantly evolving issues we face. Week 2 of the quarter has been remarkably smooth. Richard, Susan, your chairs, directors and unit leaders have kept everyone posted on relevant updates and procedures, and I want to thank everyone for being part of the SE team.
Policy Updates/Recaps
The pressing issues we discussed this week at the dean's meeting were (a) enrollments; (b) budget; (c) fall 2020 plans; and (d) expanding online learning courses for fall.
Enrollments for both undergraduates and graduates for fall actually are up, with more California residents staying close to home.
The expectation for fall is that it will be some sort of hybrid — hopefully, courses can be offered on campus, but we also will have to make provisions for students who decide not to be physically present — some type of onsite lecture/remote hybrid. In addition, the provost is encouraging faculty to work with Division of Undergraduate Education (DUE) to develop fully online courses. Regarding staff return to campus, no decisions have been made although I've heard talk of some type of hybrid arrangement there as well beginning end of quarter/summer.
In terms of online courses for fall, DUE would like to put about 25-30 courses fully online across campus. The hope is that we will be able to put some of the larger required courses online. For those of you who have developed fully online courses, you know that this requires meeting with the online team, recording lectures in short segments in the studio, and working with designers to have a visually appealing course. Given that the process usually takes about a quarter, they are working on getting out an announcement shortly, and are trying to leverage some instructional ILTI block funding to pay for this. I'm not sure what type of stipend will be offered as well for doing this (it's a fair amount of work).
The provost is hopeful that the state won't cut our budget next year but only will not fund the increase we asked for. This would lessen the impact on UCI and allow us to get back to normal operations more quickly. For now, we essentially have been asked to maintain a hiring freeze for staff and faculty, although critical needs will be considered on a case by case basis.
There are three sources of funding for grad student emergency needs: (a) Grad division has available for grad students in financial distress small grants to support emergency needs — fill out the Request for Hardship/Emergency Support Form on the Grad Division website; (b) AGS has made funds available for graduate students: It's a little misleading because it is promoted as a "travel grant," but students can apply for a variety of reasons; and (c) the school will utilize funds previously allocated for workshops, speakers, etc. to provide limited emergency assistance to graduate students—we are developing the request form and will send shortly. Also, if students have emergency funding needs related to their TA duties (for instance, the need for a hotspot to get connectivity), please contact Jennie Craig with your request.
Finally, I have been available Tu/Thurs for online office hours but no one has come. I will be suspending this open chat time, but please mail me with any questions, concerns or special needs.
Good news
As I mentioned last week, our graduate students were quite successful in securing fellowships — the following students received awards —CONGRATULATIONS:
NSF-GRFP: Adebisi Ajoke Akinyemi (PS), Kelsey Rae Galaway (SE Core), Margaret Goldman (CLS)
NSF-Honorable Mention: Kayley Estes (PS), Jocelyn Lai (PS)
Ford Foundation Predoctoral Fellowship: Joanne DeCaro (CLS), Khirad Siddiqui (CLS)
Han and Mimi from our Communications Team are working on a new video, "We are Social Ecology," that will be filmed in various locations in Orange County highlighting teaching and research we do that benefits our community, the state, nation and world.
Creativity and Innovation
We've thought about gratitude and kindness, and I hope everyone has had time to practice. Here's a new challenge to harness your creativity and innovation: This week, try to think of an innovative or creative new approach to something you are involved in — a new activity, a different way of doing something, a new project, paper, etc. It feels like the past few weeks have been mostly damage control and treading water, now it's time to start swimming. Please let me know what you decide to focus on and try out, and I'll share some of these ideas next week.
---
April 4, 2020: Message from Dean Nancy Guerra
I hope that the first week of the quarter has gone smoothly for everyone. I know we are all facing multiple challenges, and we are trying to support you as much as possible. My sincere thanks and gratitude to everyone for helping move things forward, finding solutions to problems, and keeping a positive attitude. Overall, Week 1 was pretty smooth, so congratulations to everyone. For the time being, I will send you an end of week recap/update each week. I know we are all bombarded with emails and information, so I'll try to focus on important notices and updates. The UCI deans all meet weekly via Zoom with the provost and I'll share what I learn with you.
Policy Updates/Recaps
The pressing issues we discussed at the dean's meeting were (a) expected budget shortfall and implications; (b) support for staff, future hiring; and (c) the need to record lectures or make some accommodation to have them available asynchronously. The UC system is committed to supporting and retaining staff as much as possible and hopes/expects to meet the shortfall through a staff and faculty hiring freeze. We were told at this time that no new positions will be authorized until further notice, although we can complete hiring currently in progress. On the recording issue, Susan Coutin is working to develop and inform you of multiple options; we just need to assume that some students will not be able to attend a synchronous lecture because of time zone differences, illness, or other challenges and we must make accommodations.
I hope everyone is doing OK with Zoom. Please be sure to run the latest version, which includes patches to fix some of the glitches. Also, be careful with virtual backgrounds — some of them make your head and ears change shape. I also have heard how much the roving TA team is helping you with your remote instruction challenges. Thanks again to Val, Terry, Walter, Jenny and Heidi for leading this effort and to Angela, Lyric and Shauna for agreeing to do this on such short notice. The UCI Teach Anywhere site is also up. Computing has done an outstanding job of distributing loaner laptops (thanks Jennifer and team); if you still need a laptop, go to: https://techprep.oit.uci.edu/2020/03/25/supporting-remote-learning-student-laptop-program.
Related to instruction, SE undergraduate advising sent an email clarifying P/NP policy this spring and providing links for additional FAQs — and many thanks to undergraduate advising for doing such a terrific job! We are waiting to hear from the academic senate on what campus policies will be for S/U for graduate students.
I realize there has been some confusion about merit and promotion policies for Covid-19. Chris Park has clarified this for us as follows:
All Assistant Professors who have a reappointment (with or without merit) review set for AY 20-21 will still need to be reviewed. As of right now the options are: (a) Reappointment with merit (same procedures as before); (b) Reappointment without merit (same procedures as before); (c) new — Reappointment without merit (Merit deferred due to COVID-19). Assistant Professors can request to have the merit review deferred to the following academic year (AY21-22). However, during AY20-21 a Reappointment review/file must still be conducted. There is still discussion as to potentially 'shortening' the file for a reappointment in this situation, however this has not been finalized or approved at this time.
Assistant Professor — Stop the Clock (COVID-STC) is available to all faculty members in the Assistant ranks. The STC is used to extend the Mid-Career Appraisal (MCA) and/or the promotion to tenure/SOE review. The STC is not used to extend the Reappointment (with or without merit) review. The new STC form can be found at: https://ap.uci.edu/wp-content/uploads/UCI-AP-92.pdf. Associate Professor and above-all faculty employed on March 1, 2020 will be eligible for a one-year deferral in their review cycle. Deferral request procedures remain the same as before.
I want to personally reassure our graduate students that we are well aware of the challenges they faced before Covid-19, as well as how this has exacerbated some of these challenges. We currently are focusing on how to accommodate/fund our 5th year students whose research plan requires a 6th year, and working with faculty and departments to find ways potentially to modify and ease some requirements for students without compromising the quality and integrity of the programs.
Daily kindness
Last week I talked about gratitude. This week I've been trying to do one kind thing a day for someone that I would not normally have done. If we all did this, imagine how many acts of kindness that would be. As the saying goes "If you can be anything, be kind." And if you have a chance, listen to Tim McGraw's song, Humble and Kind.
---
March 28, 2020: Message from Dean Nancy Guerra
I hope that you all have had a relatively smooth week in this rapidly changing context. We are trying to make sure you have access to all relevant and critical updates without overburdening you with too many emails, as we are all struggling with a bit of overload. Toward this end, the Dean's Office will send out an end of week email to highlight, recap and share updates that don't require a separate email. It also will appear on this page.
Policy updates/recaps
SE buildings are locked. If you don't have an exterior key and you need to go on campus to get something, please email Greg Reinhard. As we mentioned, anyone who wants to spend more than a few minutes in their office needs to request permission from Greg based on a critical need to be on campus.
Susan Bibler Coutin has shared with faculty and grad students the grading options for spring. P/NP is an option for all students but cannot be required if courses were slated for letter grades. Susan will work with undergraduate advising to make sure students are aware of this policy; they also will be allowed until the 10th week of school to switch from grade to P/NP option.
As the provost has shared with us, summer session also will be via remote instruction.
As the AP has shared with us, faculty who requested sabbatical for spring or fall may cancel the sabbatical by request in writing the first week of April. However, please keep in mind that if you cancel your sabbatical in spring you still are obligated to be an active faculty member for the quarter, and your chair will assign you teaching-related duties (e.g., serving as faculty backup, filling in for faculty who are ill, joining the resource team); for fall your regular teaching load will be reinstated.
Grad students and faculty have expressed concern over research stops and how this impacts time to degree, funding, housing, annual reviews, etc. We have had some AP updates on our ability to delay M & P one year; however, we are waiting for more information about other review cycles as well as guidance from grad division. The school will do everything possible to make things easier on students, faculty and staff.
As we have been informed, UCI graduate students are beginning a social welfare strike on Monday. Details are unclear at the moment, but we will update you as to how this will impact you.
Starting next week, the Dean's Office will distribute "bins" of incoming mail to the Departments each Wednesday. Please note, the availability of staff tasked with this responsibility is subject to change. We will send a confirmation of each weekly delivery to the appropriate MSO. Departments may visit the central campus facility to expedite the process, if needed. Staff with a valid UCI ID may retrieve their incoming mail from the Mail Processing Center between 9:30 a.m. and 10:30 a.m., M-F. Please do not use campus mail for your personal mail delivery.
Resources for you
You should be receiving campus emails regarding the variety of remote instructional and other support resources available at UCI.
Our school is so fortunate to have our own team, led by Val Jenness, to help you navigate the shift to remote instruction. There are several issues that have cropped up with Zoom, ranging from zoom bombing, student conduct, zoom backgrounds, zoom closed captioning, etc. Your faculty team member, assisted by Heidi Beezley, will help you; Heidi will announce zoom office hours shortly for additional questions and assistance.
We are working on our "remote connectedness" links and update on our website. An additional resource you may find helpful is the Social Sciences "remote" page.
I will hold open zoom office hours Tuesdays and Thursdays from 3-5 p.m.
Richard Matthew will update you on research issues, new policies and new opportunities. If you have questions about current, pending or planned grants, please email Richard.
The Dean's Advisory Committee (chairs and dean's office leadership) meet virtually each Monday to plan, review, and troubleshoot. Feel free to email me over the weekend with any issues you would like us to address.
Some words of gratitude
I think it is particularly important at this time to stop and reflect on what we are grateful for each day. I am extremely grateful that faculty, staff and students in our school have been involved in research and service to promote social justice, reduce marginalization and exclusion, and promote health, well-being and human rights. Every time I hear of people complaining about "house arrest" and that they are going stir crazy, I think how wonderful it is that our school has so many people working to reform the criminal justice system, reduce biases, and rethink prisons. If we are going stir crazy, how can a human being actually be locked in a metal cage for years and years with virtually no control over the most basic comforts like food, exercise, and leisure time, and no exposure to art, nature or beauty? Perhaps our current experience will give us a renewed sense of energy and purpose to engage science to drive solutions that make the world a better place for all living things.
And finally
To add a bit of levity and fun, please send suggestions and brief reviews of your favorite movies, series or books to Mimi Ko Cruz. We will post these on our website to share. Kirk and I are going to start on Ozark Season 3 tonight!
---
March 24, 2020: Message from Assistant Dean Greg Reinhard
Due to ongoing safety concerns, the exterior doors of the following buildings will be indefinitely locked, effective close-of-business Wednesday evening (March 25):
Social Ecology I
Social Ecology II
Social and Behavioral Sciences Gateway
The School will circulate a notice ahead-of-time once the buildings return to their normal lock/unlock schedule. Please note, the School understands this may cause further disruption. If anyone has a critical need for help to enter the buildings, please send a message directly to both Greg Reinhard at greinhar@uci.edu and Rick Orth at rorth@uci.edu.
---
March 21, 2020: Message from Dean Nancy Guerra
We realize there is some ambiguity in the message from central campus regarding the ability to come into offices and what is considered "critical" presence at this time. This is not unique to UCI, the state order also has quite a bit of ambiguity. At the moment, the Deans have been given authority to set appropriate standards for their school.
For SE, we will proceed as follows (until further notice). All primary SE buildings - SE1, SE2 and SBSG - remain with the standard lock / unlock schedule. However, should the situation continue to deteriorate, all three buildings are subject to lock-down on short notice. Should a lock-down occur, the SE Dean's Office will notify stakeholders as soon as possible.
Currently, SE students, faculty and staff are allowed to enter the buildings to retrieve items and materials they may need to conduct their work remotely, but no one is allowed to work onsite without the written approval of the SE Dean's Office for the following reasons:
the School of Social Ecology is heeding Governor Newsom's statewide shelter-in-place order and
having a small number of individuals occupy large institutional buildings raises other, non COVID-19, safety and emergency concerns.
If you have a critical need to be in your office, research space or lab longer than a few minutes, we will consider individual requests on a very limited case by case basis. Please direct all requests to Greg Reinhard, who has authority on this issue.
---
March 17, 2020: Message from Dean Nancy Guerra
In today's Chronicle of Higher Education, the former president of Tulane described how to manage a crisis effectively. His closing advice was — plan for the worst, hope for the best and look for the silver linings. As a way of focusing on the positive during this stressful time, I would like comments from you on the silver linings you have found or think we may find.
We are better together (that's a good silver lining),
---
UCI Videos and Podcasts
---
Hand Washing Tips
Studies have shown that it is not the water temperature, but the use of soap, water, and especially the time you take rubbing the hands (for 20 seconds) that really gets your hands clean. In fact, the Centers for Disease Control (CDC) recommends individuals avoid using hot water to wash their hands because repeated exposure to hot water may increase the risk of dermatitis. Detailed information on how to properly wash your hands can be found online.
---