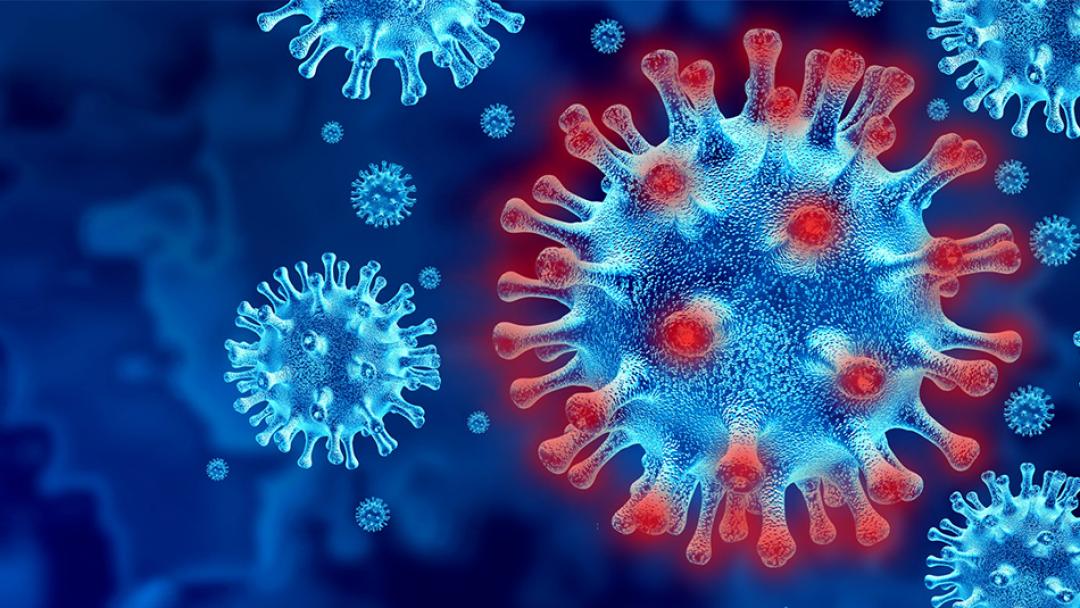 ---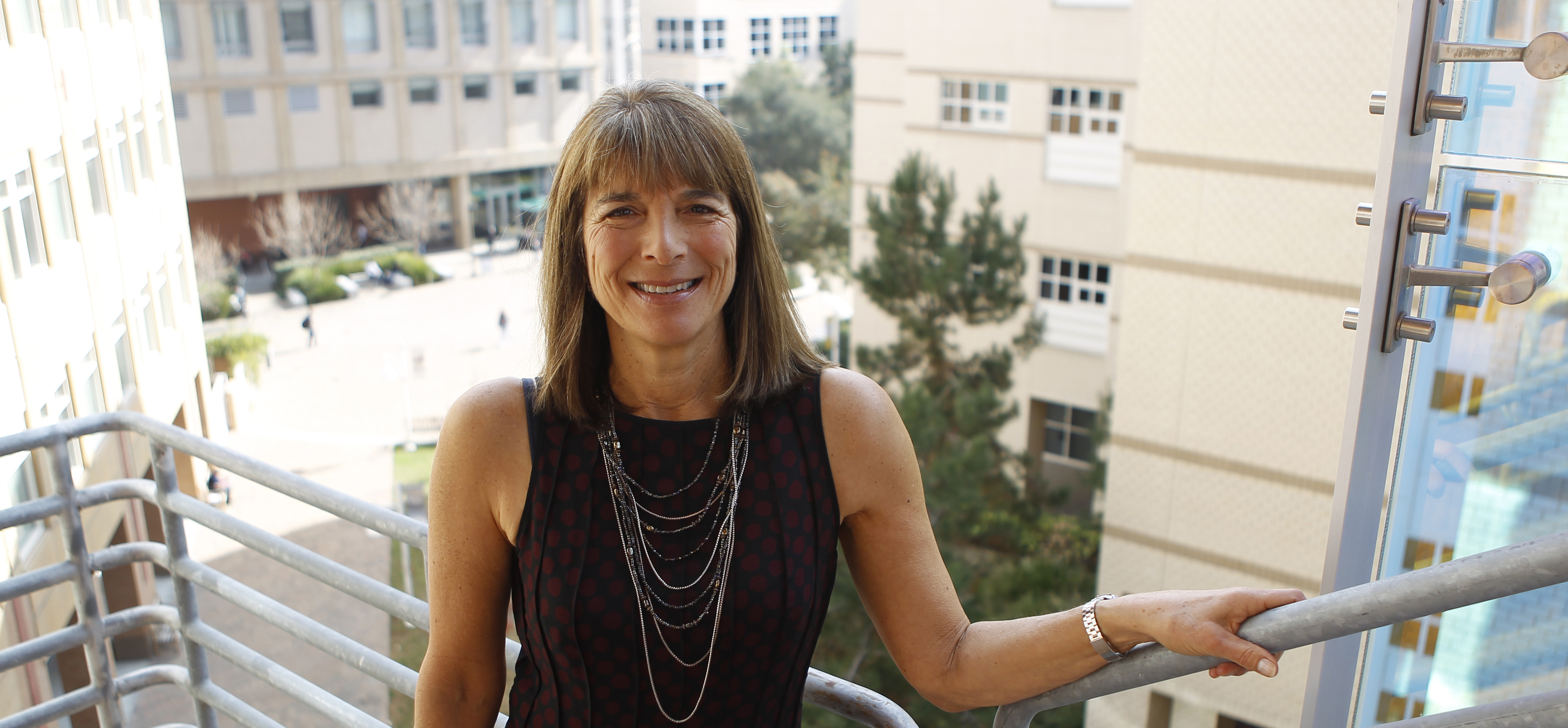 Dear faculty, staff and students,
Please rest assured that the campus and our school are doing the very best we can to navigate the ever-changing public health crisis.To help everyone adjust in these uncertain times, we want to provide you with current information, updates, policies and coping tips on these "Remote Connectedness" pages. Many of our faculty and students are experts in stress and coping, and we will share their tips, links and blogs. We are updating this page daily. If you have any information you would like posted, please send to Mimi Ko Cruz. Wishing you all the best.
Dean Nancy Guerra
---
---
---
School Updates
May 2, 2020: Message from Dean Nancy Guerra
We've talked about gratitude, kindness, innovation, and doing our best/doing enough. This week I want to talk about compassion vs. hate. Zoom bombing seems to be the current form of hate — I guess those who hate always find ways to adjust what they do to the circumstances. As you know, we are doing all we can to provide zoom updates and strategies to prevent this. But hate has many forms, it feels more and more like it is all around us every day, whether it be zoom bombing or finding someone or some group to blame for COVID-19.
On the one hand, it's important to do all we can to prevent this in all forms while allowing individual freedom of expression. And, it's important not to "hate back" but try to not let hate get under our skin, and find it in our hearts to have some level of compassion for those who hate. I ask myself, what must have happened in some people's lives, how narrow has their exposure to others been, and so on, to create so much hate? Compassion requires us to embrace our common humanity, and even those who hate are part of this humanity. So perhaps we also can focus on whether there are any "lanes" we can find to help haters get back on a positive course. In all my own work on violence prevention around the world, it's striking how much we are all alike — people everywhere essentially want the same things — to meet basic needs, to be part of a family and community, to have a purpose and to experience joy — yet we divide ourselves into arbitrary groups and find it easy to hate and harm those not like us based on these artificial boundaries we've created. I often feel that my work should focus less on preventing violence and more on preventing hate and cruelty — that breed harm to others in so many forms.
I'll close with a quote from Malcolm X that seems most relevant for the times, "When we replace I with We, Illness becomes Wellness."
---
April 24, 2020: Message from Dean Nancy Guerra
I hope this week has been relatively calm and productive in the context of ongoing challenges. Today's editorial in the New York Times put it well, "we're stuck in a mix of dread and hope." The biggest challenge for UCI as a whole is that we essentially are making very complex calculations on likely scenarios for the present quarter, summer and the next academic year based on situations that simply are unknown (including the State budget allocations and directives from the Office of the President). Central administration currently has convened a high-level task force to map out likely scenarios, and we should expect a clear vision of multiple likely scenarios in the next few weeks. We will pick one, but with the knowledge that things could change at any moment.
One thing is clear, summer and fall won't look like business as usual. A campus priority is to get research up and running as much as possible by summer; the VC for Research is working diligently on a plan. Another priority, based on the likelihood that fall and perhaps beyond will involve some level of remote instruction, is to improve on our capacity to deliver courses remotely. We all agree that courses via zoom leave a lot to be desired for both faculty and students. The Division of Undergraduate Education is mapping out a continuum of course delivery from zoom lecture to professionally developed online courses, and we should have these guidelines within a week or so. We can't and don't want to put everything fully online, but we can develop some type of "enhanced remote" capacity that involves upgrading what we are able to deliver. Our wonderful RIRT team will be a valuable resource for us.
Moving forward with my weekly updates, I am going to focus on the big picture issues and how we are trying to solve them. I intentionally am writing this to faculty, staff and students, but realize that many topics are relevant only to some people and require a level of detail beyond an update like this. So, I will leave the details to chairs and unit directors — for instance, a call to put courses online must be managed by chairs and vice chairs in the context of the broader curriculum, what is already online, what the ay 20/21 schedule is, etc. I apologize if I've caused confusion with providing some but not fully detailed information — this is a learning experience for all of us.
On a big picture level, we've talked about gratitude, kindness, and innovation. This week I want to share with all of you the question I've been asking myself all week — Are we doing enough? This means are we doing enough for ourselves to cope effectively with challenges and are we doing enough for others? In my case, I think constantly about whether we are doing enough as a school and as a university. It may not seem this way to everyone, but I want to share with you that our campus leaders really do care and are trying their best to help. I realize that some challenges hit all of us and others are more specific to some people's circumstances. Let's consider some of these challenges, what we are doing and what we can do better.
Real Life Sustenance and Living Conditions
I am painfully aware of the financial and resource challenges that are hitting those least equipped to deal with them — undergraduate and graduate students, those with less stable living situations, individuals and families who are feeling the financial hit like a punch in the gut. Central administration is trying to deal with this through various emergency measures. For example, Grad Division gave out 175K in emergency funding just last week, with 16K to Social Ecology students. It sounds like a reasonable amount of money but everyone realizes it's not enough. They are now trying to secure more summer funding — although few SE students have responded to their request for information to date, so students, please respond. The school, thanks to Susan, Jennie and Irice, has been able to develop our own emergency fund, but we need to augment this. Doug Colby is helping us strategize on fundraising with donors, alums, and supporters to raise a more significant amount of money quickly.
How can we do more? A clear way to help graduate students is with summer funding. I want to personally ask all faculty to take responsibility for one or more graduate students and help them with summer funding — put them on your grants, start up or R & T funds, or help them secure other positions. The school currently is looking into a special fund for summer to help grad students as well. Keep in mind that the costs are reduced for GSR in summer because we don't pay tuition and fees. We also are looking to increase summer course offerings and reconsider some of the more rigid degree requirements moving forward.
We also ask those most impacted to understand that the school and the university can't fix all problems and can't comply with all requests. Please be judicious in helping us understand realistic challenges we can help with. It would be most appreciated if you could prioritize these challenges so we can confront them one by one.
Home Life Challenges
For those of us who have additional caregiving responsibilities for children, elderly parents or others, the challenges of stay at home are greater. Central administration is trying to deal with this, for example, for faculty by allowing M &P deferments and considerations of how COVID-19 has impacted research and teaching. Some details still are being worked out. We are trying also to be flexible in expectations of what we all can reasonably accomplish from home — for students, staff and faculty.
How can we do more? I've talked with chairs, unit directors and others about how we might help those most burdened, for example, by taking on additional service tasks so they don't have to. If you are able, is there a way you can help a colleague now and as we move into summer and fall? How can the school do more — if you are significantly impacted by these responsibilities please let me know what more we could realistically do for you.
Zoom Fatigue
This is something that likely is hitting everyone. Zoom is not a good instructional mode and is clearly draining for meetings. There is a good article in the Chronicle yesterday on Zoom fatigue, why it is so draining, and what we can do. The general consensus is that Zoom is just exhausting—we monitor our appearance constantly, we can't access body language and other cues, we are staring at faces at close range, we can't take a break, move or change our surroundings, it's hard not to be distracted by what's around us (and our phones), and it's hard to tell whose turn it is to talk. Also, as a therapist pointed out in the Chronicle article, "When people who have no chance to see each other get together on Zoom, it's an opportunity. When people who regularly meet together in person use Zoom, it's a letdown." Our challenge is to make this experience better for ourselves and for our students.
How can we do more? Several tips for Zoom can be found on the internet, and I encourage you to share your strategies with others. One suggestion is to schedule zoom meetings with 15-minute breaks in between. It's easy to schedule back to back because we don't have to go anywhere else for the next meeting, but it's important to schedule in break time. I find it helpful just to walk around or go outside. We also are working hard to find a way to deliver "enhanced" remote experiences with Zoom, for example, videotaping a lecture that can be viewed asynchronously then having a one-hour Zoom weekly discussion. We currently are analyzing the results of our undergraduate and graduate survey on remote instruction and will get back to you with more details.
Coping with Ambiguity
It seems like one of the biggest challenges we all face is trying to make plans and maintain order and regularity in the context of a very uncertain future—dealing with ambiguity. Many things that have been in our control now are out of our control. It's not my area of research, but it would be interesting to learn more about how tolerance for ambiguity and related constructs (such as openness to experience) predict stress and coping and what strategies work best. It's also easy to understand that ambiguity about next month's rent is much more difficult to cope with then ambiguity about whether fall will be totally remote.
How can we do more? I invite you to share with others what you are doing that works. I find that maintaining a semblance of regularity, getting up, getting dressed and going into my home office to set up daily is important (although I do wear comfy clothes). Doing routine tasks also somehow seems comforting. I find that dealing with problems and challenges one thing at a time, and separating out what I can do something about and what I can't fix now is helpful. And as a school we are trying to provide clarity as quickly as possible for the unknowns that cause the most stress.
Fundraising
This is a real challenge for us, we are trying to think of creative ideas to let our supporters know all of the terrific things we are doing, both in general and taking COVID-19 into consideration. Several faculty have written and published op-eds, we are planning a faculty-led webinar series, and we will be inviting our donors to delivered dinners with a theme, such as "pasta and pJs" to discuss campaign priorities and next steps. Social Ecology can be an important part of the solution to the complex challenges presented by Covid-19 as we learn that our response must be systemic, interconnected and coordinated. We need to get our message out as much as possible — our school has many supporters.
Stay well and do something that makes you happy this weekend.
---
April 18, 2020: Message from Dean Nancy Guerra
Thanks again to all of you for your collaborative team spirit and willingness to adapt under conditions of ambiguity. I do want to give a special thanks to our incredible school leadership — everyone has been in overdrive. So far so good, we have been managing quite well given the circumstances. We didn't have our dean's meeting with the provost this week so I have fewer updates from central.
Updates and Planning
I think the biggest "unknown" and concern at the moment is what will happen in the fall. For those of you who follow the Chronicle of Higher Ed or other similar publications, it seems like several universities are starting now to plan on a remote fall 2020. The latest info I have from central is that we are planning for "hybrid" although it really isn't clear what that involves. I do think it's wise to at least plan for things staying remote with perhaps some lab classes in person (although I don't know how that would work if all students in the class weren't on campus and/or faculty didn't want to teach on campus). I expect we will know much more by the end of the month — at some point we need a firm decision for fall. So, sit tight, but if faculty want to put their fall course fully online that would be great, and we will find a way to either provide a course buyout or equitable reimbursement. This is a particularly good strategy for large required courses.
We realize that going beyond instruction for spring 2020, we will have to consider other accommodations, such as what field study will look like if students can't actually do field study (i.e., what options might we be able to offer) and how timelines for students and faculty impacted by research delays will stop the clock, extend funding, etc. (These are only examples of accommodations we will need to make.) If you have a particular concern thinking toward next academic year, please share with me via email so I can address with the other deans and the provost.
The RIRT team is working hard to help faculty and TAs with remote support. The team will post regular updates to the webpage for Joanne's guide for student software support. They currently are conducting a student survey to get feedback on how remote instruction is working; we also plan to survey faculty and identify critical needs (which is particularly important if we continue into fall). As Val has shared, Angela recently made a short video on how to use the gradebook. Thanks again to the RIRT team. Great job helping us with this transition.
In terms of budget, UCI was in a good financial position before the pandemic, but the consequences surely will impact our students, families, staff, and faculty and place great strains on the university — we are going to be facing a difficult period, but we will get through it. It is unlikely there will be cost of living adjustments for faculty, although we have been told that the merit process will remain funded. There will be no staff merit program this year but there will be some effort to do something for non-represented staff (who do not have contractually obligated increases). There is no new hiring for the time being, and all staff replacements must be approved by a small, high-level committee. We are also pushing the pause button on faculty recruitment for the time being. As Greg detailed in his memo this week, no new financial commitments (for travel, honoraria, events, etc.) should be made at this time, although funded research grant expenditures are allowable.
Creativity and Innovation
I expect there are many more innovative and creative ideas folks are trying, but I can only share with you what I've heard in response to my request. Because I heard mainly from staff, these are some staff examples.
Our wonderful undergraduate advising staff, led by Danielle, have implemented an online chat service for quick questions, created fun channels like "remoteworkperks" and "babiesandpets" to stay connected and increase team cohesion, and are planning a way to virtually honor graduating students and students who receive honors.
Our terrific grad team, led by Jennie and Irice, are launching "Feature Fridays."
Jessica in CLS is looking into "regalia templates" for MAS students to still be able to take commencement photos.
Mimi and Han from our communications team are working with faculty to develop a series of coronavirus-related webinars and briefings.
Christie in Psych Science has been leading the effort to update and innovate the SONA/HS Lab. She created multiple online forms and tracking systems that work interactively with SONA, and developed a new COVID resource page with information on how ongoing research has impacted SONA use. She also created a fully self-automated online room reservation system.
Featuring Faculty and Graduate Students
I would really love to hear from faculty and graduate students about not only innovative and creative ideas, but particularly how they are retooling research to respond to the impact of coronavirus on their current research and/or leverage new funding to respond to the challenges it presents. Please, please email me about what you are doing. I'd also love to hear any innovative ideas you have for webinars, virtual events, briefings, and other ways to feature our school and the work we all do. Here's an example from Harvard.
---
April 11, 2020: Message from Dean Nancy Guerra
I wanted to focus our end of week Covid-19 updates on both general information AND, specifically, on all of the things that are going smoothly and the tremendous job everyone is doing— an end of week uplift. I'm amazed at how well everyone has adjusted and adapted to the constantly evolving issues we face. Week 2 of the quarter has been remarkably smooth. Richard, Susan, your chairs, directors and unit leaders have kept everyone posted on relevant updates and procedures, and I want to thank everyone for being part of the SE team.
Policy Updates/Recaps
The pressing issues we discussed this week at the dean's meeting were (a) enrollments; (b) budget; (c) fall 2020 plans; and (d) expanding online learning courses for fall.
Enrollments for both undergraduates and graduates for fall actually are up, with more California residents staying close to home.
The expectation for fall is that it will be some sort of hybrid — hopefully, courses can be offered on campus, but we also will have to make provisions for students who decide not to be physically present — some type of onsite lecture/remote hybrid. In addition, the provost is encouraging faculty to work with Division of Undergraduate Education (DUE) to develop fully online courses. Regarding staff return to campus, no decisions have been made although I've heard talk of some type of hybrid arrangement there as well beginning end of quarter/summer.
In terms of online courses for fall, DUE would like to put about 25-30 courses fully online across campus. The hope is that we will be able to put some of the larger required courses online. For those of you who have developed fully online courses, you know that this requires meeting with the online team, recording lectures in short segments in the studio, and working with designers to have a visually appealing course. Given that the process usually takes about a quarter, they are working on getting out an announcement shortly, and are trying to leverage some instructional ILTI block funding to pay for this. I'm not sure what type of stipend will be offered as well for doing this (it's a fair amount of work).
The provost is hopeful that the state won't cut our budget next year but only will not fund the increase we asked for. This would lessen the impact on UCI and allow us to get back to normal operations more quickly. For now, we essentially have been asked to maintain a hiring freeze for staff and faculty, although critical needs will be considered on a case by case basis.
There are three sources of funding for grad student emergency needs: (a) Grad division has available for grad students in financial distress small grants to support emergency needs — fill out the Request for Hardship/Emergency Support Form on the Grad Division website; (b) AGS has made funds available for graduate students: It's a little misleading because it is promoted as a "travel grant," but students can apply for a variety of reasons; and (c) the school will utilize funds previously allocated for workshops, speakers, etc. to provide limited emergency assistance to graduate students—we are developing the request form and will send shortly. Also, if students have emergency funding needs related to their TA duties (for instance, the need for a hotspot to get connectivity), please contact Jennie Craig with your request.
Finally, I have been available Tu/Thurs for online office hours but no one has come. I will be suspending this open chat time, but please mail me with any questions, concerns or special needs.
Good news
As I mentioned last week, our graduate students were quite successful in securing fellowships — the following students received awards —CONGRATULATIONS:
NSF-GRFP: Adebisi Ajoke Akinyemi (PS), Kelsey Rae Galaway (SE Core), Margaret Goldman (CLS)
NSF-Honorable Mention: Kayley Estes (PS), Jocelyn Lai (PS)
Ford Foundation Predoctoral Fellowship: Joanne DeCaro (CLS), Khirad Siddiqui (CLS)
Han and Mimi from our Communications Team are working on a new video, "We are Social Ecology," that will be filmed in various locations in Orange County highlighting teaching and research we do that benefits our community, the state, nation and world.
Creativity and Innovation
We've thought about gratitude and kindness, and I hope everyone has had time to practice. Here's a new challenge to harness your creativity and innovation: This week, try to think of an innovative or creative new approach to something you are involved in — a new activity, a different way of doing something, a new project, paper, etc. It feels like the past few weeks have been mostly damage control and treading water, now it's time to start swimming. Please let me know what you decide to focus on and try out, and I'll share some of these ideas next week.
---
April 4, 2020: Message from Dean Nancy Guerra
I hope that the first week of the quarter has gone smoothly for everyone. I know we are all facing multiple challenges, and we are trying to support you as much as possible. My sincere thanks and gratitude to everyone for helping move things forward, finding solutions to problems, and keeping a positive attitude. Overall, Week 1 was pretty smooth, so congratulations to everyone. For the time being, I will send you an end of week recap/update each week. I know we are all bombarded with emails and information, so I'll try to focus on important notices and updates. The UCI deans all meet weekly via Zoom with the provost and I'll share what I learn with you.
Policy Updates/Recaps
The pressing issues we discussed at the dean's meeting were (a) expected budget shortfall and implications; (b) support for staff, future hiring; and (c) the need to record lectures or make some accommodation to have them available asynchronously. The UC system is committed to supporting and retaining staff as much as possible and hopes/expects to meet the shortfall through a staff and faculty hiring freeze. We were told at this time that no new positions will be authorized until further notice, although we can complete hiring currently in progress. On the recording issue, Susan Coutin is working to develop and inform you of multiple options; we just need to assume that some students will not be able to attend a synchronous lecture because of time zone differences, illness, or other challenges and we must make accommodations.
I hope everyone is doing OK with Zoom. Please be sure to run the latest version, which includes patches to fix some of the glitches. Also, be careful with virtual backgrounds — some of them make your head and ears change shape. I also have heard how much the roving TA team is helping you with your remote instruction challenges. Thanks again to Val, Terry, Walter, Jenny and Heidi for leading this effort and to Angela, Lyric and Shauna for agreeing to do this on such short notice. The UCI Teach Anywhere site is also up. Computing has done an outstanding job of distributing loaner laptops (thanks Jennifer and team); if you still need a laptop, go to: https://techprep.oit.uci.edu/2020/03/25/supporting-remote-learning-student-laptop-program.
Related to instruction, SE undergraduate advising sent an email clarifying P/NP policy this spring and providing links for additional FAQs — and many thanks to undergraduate advising for doing such a terrific job! We are waiting to hear from the academic senate on what campus policies will be for S/U for graduate students.
I realize there has been some confusion about merit and promotion policies for Covid-19. Chris Park has clarified this for us as follows:
All Assistant Professors who have a reappointment (with or without merit) review set for AY 20-21 will still need to be reviewed. As of right now the options are: (a) Reappointment with merit (same procedures as before); (b) Reappointment without merit (same procedures as before); (c) new — Reappointment without merit (Merit deferred due to COVID-19). Assistant Professors can request to have the merit review deferred to the following academic year (AY21-22). However, during AY20-21 a Reappointment review/file must still be conducted. There is still discussion as to potentially 'shortening' the file for a reappointment in this situation, however this has not been finalized or approved at this time.
Assistant Professor — Stop the Clock (COVID-STC) is available to all faculty members in the Assistant ranks. The STC is used to extend the Mid-Career Appraisal (MCA) and/or the promotion to tenure/SOE review. The STC is not used to extend the Reappointment (with or without merit) review. The new STC form can be found at: https://ap.uci.edu/wp-content/uploads/UCI-AP-92.pdf. Associate Professor and above-all faculty employed on March 1, 2020 will be eligible for a one-year deferral in their review cycle. Deferral request procedures remain the same as before.
I want to personally reassure our graduate students that we are well aware of the challenges they faced before Covid-19, as well as how this has exacerbated some of these challenges. We currently are focusing on how to accommodate/fund our 5th year students whose research plan requires a 6th year, and working with faculty and departments to find ways potentially to modify and ease some requirements for students without compromising the quality and integrity of the programs.
Daily kindness
Last week I talked about gratitude. This week I've been trying to do one kind thing a day for someone that I would not normally have done. If we all did this, imagine how many acts of kindness that would be. As the saying goes "If you can be anything, be kind." And if you have a chance, listen to Tim McGraw's song, Humble and Kind.
---
March 28, 2020: Message from Dean Nancy Guerra
I hope that you all have had a relatively smooth week in this rapidly changing context. We are trying to make sure you have access to all relevant and critical updates without overburdening you with too many emails, as we are all struggling with a bit of overload. Toward this end, the Dean's Office will send out an end of week email to highlight, recap and share updates that don't require a separate email. It also will appear on this page.
Policy updates/recaps
SE buildings are locked. If you don't have an exterior key and you need to go on campus to get something, please email Greg Reinhard. As we mentioned, anyone who wants to spend more than a few minutes in their office needs to request permission from Greg based on a critical need to be on campus.
Susan Bibler Coutin has shared with faculty and grad students the grading options for spring. P/NP is an option for all students but cannot be required if courses were slated for letter grades. Susan will work with undergraduate advising to make sure students are aware of this policy; they also will be allowed until the 10th week of school to switch from grade to P/NP option.
As the provost has shared with us, summer session also will be via remote instruction.
As the AP has shared with us, faculty who requested sabbatical for spring or fall may cancel the sabbatical by request in writing the first week of April. However, please keep in mind that if you cancel your sabbatical in spring you still are obligated to be an active faculty member for the quarter, and your chair will assign you teaching-related duties (e.g., serving as faculty backup, filling in for faculty who are ill, joining the resource team); for fall your regular teaching load will be reinstated.
Grad students and faculty have expressed concern over research stops and how this impacts time to degree, funding, housing, annual reviews, etc. We have had some AP updates on our ability to delay M & P one year; however, we are waiting for more information about other review cycles as well as guidance from grad division. The school will do everything possible to make things easier on students, faculty and staff.
As we have been informed, UCI graduate students are beginning a social welfare strike on Monday. Details are unclear at the moment, but we will update you as to how this will impact you.
Starting next week, the Dean's Office will distribute "bins" of incoming mail to the Departments each Wednesday. Please note, the availability of staff tasked with this responsibility is subject to change. We will send a confirmation of each weekly delivery to the appropriate MSO. Departments may visit the central campus facility to expedite the process, if needed. Staff with a valid UCI ID may retrieve their incoming mail from the Mail Processing Center between 9:30 a.m. and 10:30 a.m., M-F. Please do not use campus mail for your personal mail delivery.
Resources for you
You should be receiving campus emails regarding the variety of remote instructional and other support resources available at UCI.
Our school is so fortunate to have our own team, led by Val Jenness, to help you navigate the shift to remote instruction. There are several issues that have cropped up with Zoom, ranging from zoom bombing, student conduct, zoom backgrounds, zoom closed captioning, etc. Your faculty team member, assisted by Heidi Beezley, will help you; Heidi will announce zoom office hours shortly for additional questions and assistance.
We are working on our "remote connectedness" links and update on our website. An additional resource you may find helpful is the Social Sciences "remote" page.
I will hold open zoom office hours Tuesdays and Thursdays from 3-5 p.m.
Richard Matthew will update you on research issues, new policies and new opportunities. If you have questions about current, pending or planned grants, please email Richard.
The Dean's Advisory Committee (chairs and dean's office leadership) meet virtually each Monday to plan, review, and troubleshoot. Feel free to email me over the weekend with any issues you would like us to address.
Some words of gratitude
I think it is particularly important at this time to stop and reflect on what we are grateful for each day. I am extremely grateful that faculty, staff and students in our school have been involved in research and service to promote social justice, reduce marginalization and exclusion, and promote health, well-being and human rights. Every time I hear of people complaining about "house arrest" and that they are going stir crazy, I think how wonderful it is that our school has so many people working to reform the criminal justice system, reduce biases, and rethink prisons. If we are going stir crazy, how can a human being actually be locked in a metal cage for years and years with virtually no control over the most basic comforts like food, exercise, and leisure time, and no exposure to art, nature or beauty? Perhaps our current experience will give us a renewed sense of energy and purpose to engage science to drive solutions that make the world a better place for all living things.
And finally
To add a bit of levity and fun, please send suggestions and brief reviews of your favorite movies, series or books to Mimi Ko Cruz. We will post these on our website to share. Kirk and I are going to start on Ozark Season 3 tonight!
---
March 24, 2020: Message from Assistant Dean Greg Reinhard
Due to ongoing safety concerns, the exterior doors of the following buildings will be indefinitely locked, effective close-of-business Wednesday evening (March 25):
Social Ecology I
Social Ecology II
Social and Behavioral Sciences Gateway
The School will circulate a notice ahead-of-time once the buildings return to their normal lock/unlock schedule. Please note, the School understands this may cause further disruption. If anyone has a critical need for help to enter the buildings, please send a message directly to both Greg Reinhard at greinhar@uci.edu and Rick Orth at rorth@uci.edu.
---
March 21, 2020: Message from Dean Nancy Guerra
We realize there is some ambiguity in the message from central campus regarding the ability to come into offices and what is considered "critical" presence at this time. This is not unique to UCI, the state order also has quite a bit of ambiguity. At the moment, the Deans have been given authority to set appropriate standards for their school.
For SE, we will proceed as follows (until further notice). All primary SE buildings - SE1, SE2 and SBSG - remain with the standard lock / unlock schedule. However, should the situation continue to deteriorate, all three buildings are subject to lock-down on short notice. Should a lock-down occur, the SE Dean's Office will notify stakeholders as soon as possible.
Currently, SE students, faculty and staff are allowed to enter the buildings to retrieve items and materials they may need to conduct their work remotely, but no one is allowed to work onsite without the written approval of the SE Dean's Office for the following reasons:
the School of Social Ecology is heeding Governor Newsom's statewide shelter-in-place order and
having a small number of individuals occupy large institutional buildings raises other, non COVID-19, safety and emergency concerns.
If you have a critical need to be in your office, research space or lab longer than a few minutes, we will consider individual requests on a very limited case by case basis. Please direct all requests to Greg Reinhard, who has authority on this issue.
---
March 17, 2020: Message from Dean Nancy Guerra
In today's Chronicle of Higher Education, the former president of Tulane described how to manage a crisis effectively. His closing advice was — plan for the worst, hope for the best and look for the silver linings. As a way of focusing on the positive during this stressful time, I would like comments from you on the silver linings you have found or think we may find.
We are better together (that's a good silver lining),
---
UCI Videos and Podcasts
---
Hand Washing Tips
Studies have shown that it is not the water temperature, but the use of soap, water, and especially the time you take rubbing the hands (for 20 seconds) that really gets your hands clean. In fact, the Centers for Disease Control (CDC) recommends individuals avoid using hot water to wash their hands because repeated exposure to hot water may increase the risk of dermatitis. Detailed information on how to properly wash your hands can be found online.
---