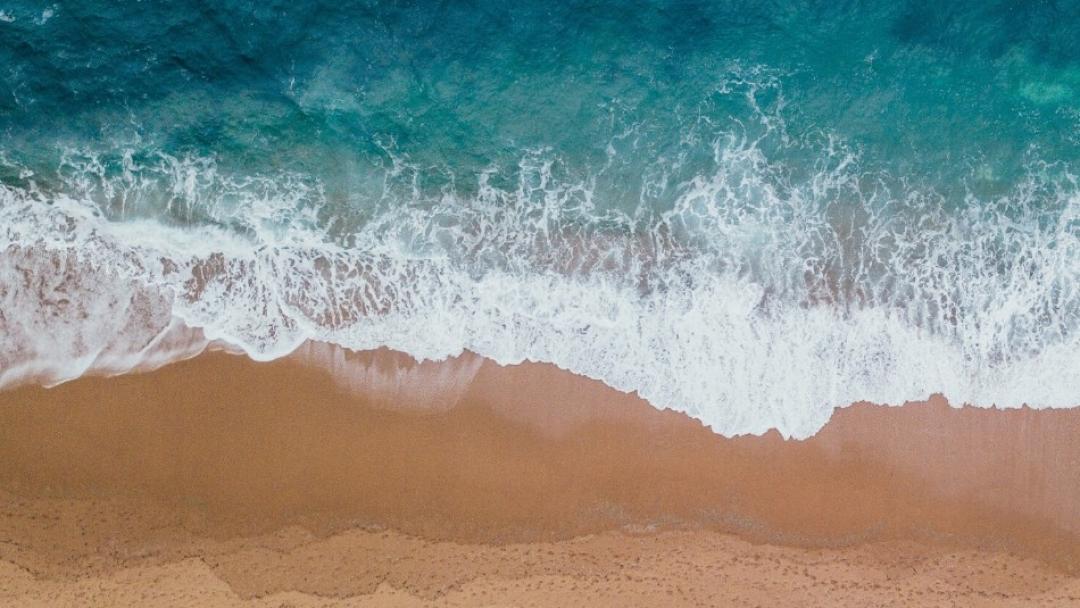 ---
With anxiety on the rise because of coronavirus, the highly contagious and lethal disease hitting all parts of the world, the School of Social Ecology is poised to offer research and advice for coping with the pandemic and the stress it creates. This page features resources, backed by research.
---
Stress Management
As part of Dean Nancy Guerra's online advanced seminar on the science and practice of compassion, she features a section on relaxation and stress management. These videos by Roger Walsh are part of her class. Watch them for tips on stress management.
---
Apps for Mental Health
Stephen M. Schueller, assistant professor of psychological science, is executive director of PsyberGuide, an online nonprofit project that aims to help people use technology to live a mentally healthier life. The website offers reviews of mental health apps and the following helpful articles:
An excerpt from one of the articles:
Using technology to stay connected
Connection and community is really important for our mental health. While you're self-isolating, technology provides a great way to connect with friends, family, other loved ones, or the community at large. Here are just some ideas on how to leverage technology for social connection.
Establish specific chats or channels for non-COVID-19 talk. For example, in our Slack channel for PsyberGuide team members, we have set up a "quarantine life" channel where we are sharing photos of our pets, music, and tv/movie recommendations. Conversation about other topics can still continue, but this channel is a pressure-free space.
If you're working from home, FaceTime, Skype, or Zoom with coworkers. Consider having virtual lunch together or moving your email/Slack conversation about a particular project to a video call to help you feel more connected with others.
Many gyms and clubs are now offering live streaming or online classes. Check your local centers' social media pages to learn about their recent events
Call, text or video a friend or family member to say hi!
Have an online movie night with friends. You can do this through a Facebook Watch Party, Netflix Party, or alternatively all just hit play at the same time and chat via messaging or calls.
Many artists are live streaming music each day (e.g. James Vincent McMorrow and Ben Gibbard).
---
Show us your workspace
Are you working outdoors, in your kitchen or garage? Send a photo of your workspace to mkcruz@uci.edu and be featured here and on our social media.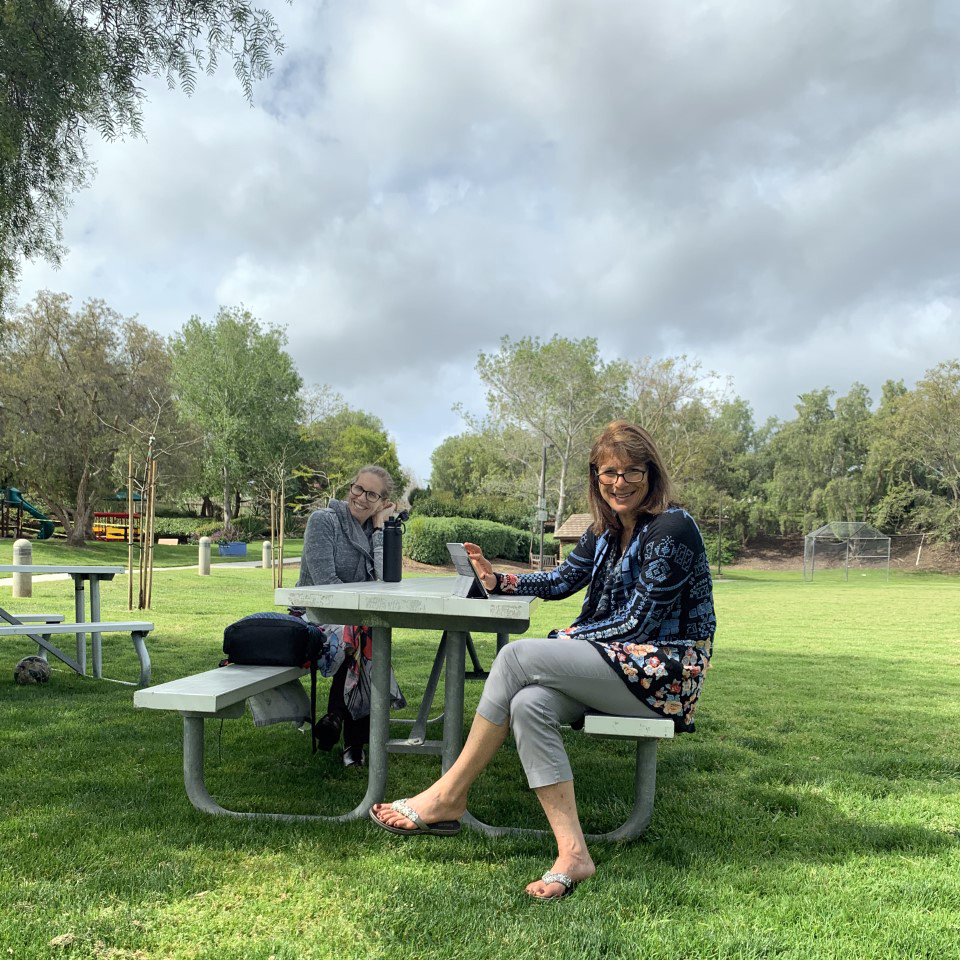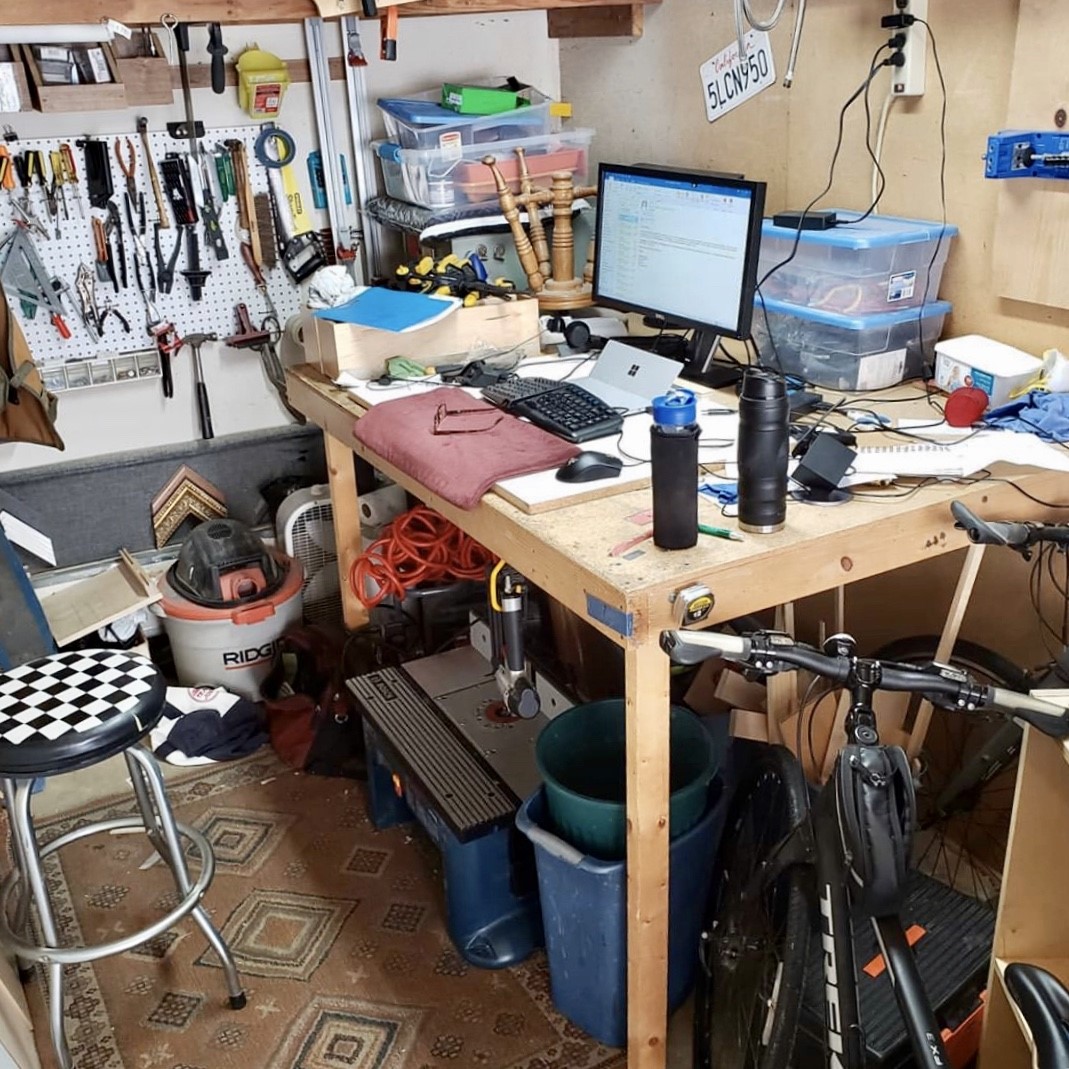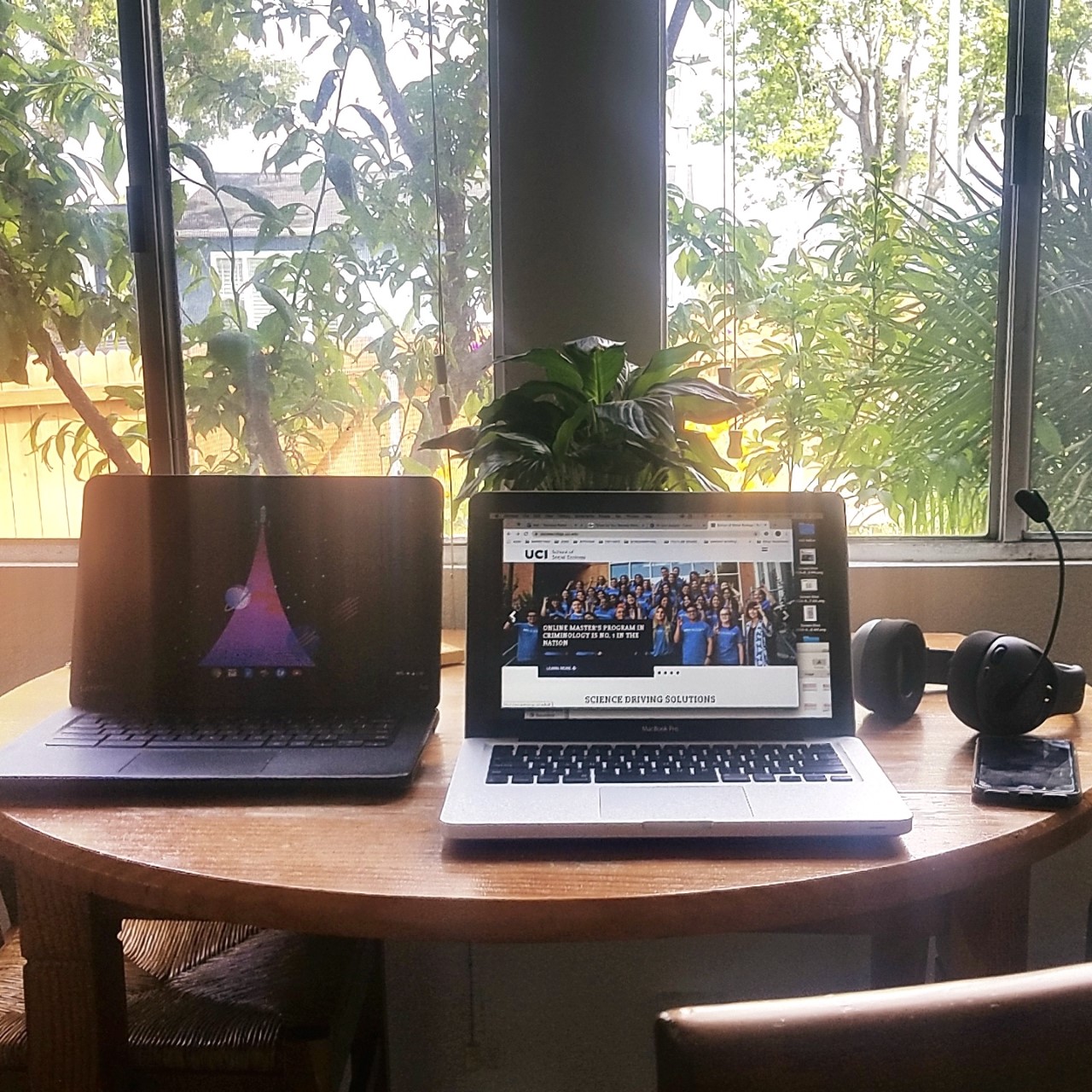 ---
Silver Linings
From Keramet Reiter: I'm learning all kinds of really cool new features in online technology – some superficial (I can change the background in my Zoom image?!) and some truly meaningful (I can create break-out sessions in Zoom and automatically assign student teams to projects in Canvas). I foresee people having a better understanding of why the social isolation of solitary confinement (one of my main research interests) is challenging, no matter how nice the conditions of confinement might be. Generally, I think this shift will both expose people to the power of technology and its limitations, rather than just theorizing about those things.
From Han Parker: It's been fantastic spending a little more time with the people I love. The traffic patterns have decreased across the state and the skies are more clear than I've ever seen in California. I think one of the best things I've seen is people stepping up for one another and taking care of their community. It gives me hope that we can survive anything.
From Joanne Zinger: Parents get to spend more time with their children. Pet-owners get to spend more time with their pets. We are all learning more about how to use educational technology, including canvas, zoom, and yuja. We are saving money on food by eating at home instead of eating out. The environment is getting a break from all the carbon emissions and pollution; for example: "Venice's canal water looks clearer as coronavirus keeps visitors away"
From Susan Bibler Coutin: Improved self-sufficiency regarding technology; better air quality due to less commuting; greater appreciation for each other; adaptability, learning that we can all be way more flexible than we thought we could.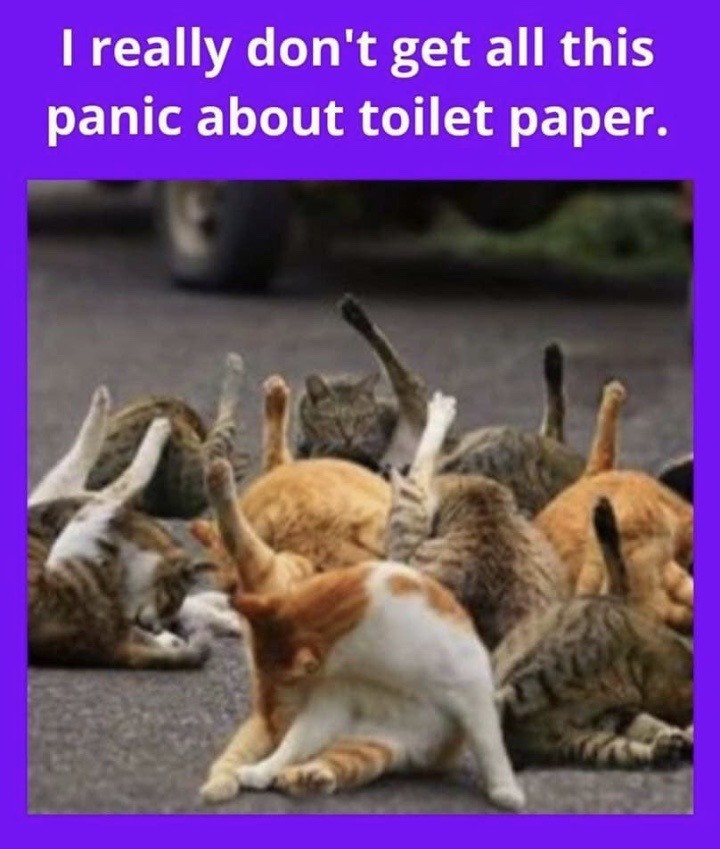 From Hannah Campbell: I get to snuggle in the morning with my kids and not have to rush to get everyone ready; take time to cook dinner and be creative about using up the things in the pantry and freezer; work out as a family for at least an hour, and; connect via FaceTime with my five siblings and parents because they all have time now. These help to counterbalance my anxiety for a father who must still go to work at a major hospital and so many friends and family and all the others who have high risk jobs that they cannot stay home from. Thank you to the UPPP, the School of Social Ecology and UCI for understanding how serious this is and allowing all the students, faculty and staff who can to stay home and reduce the risks for those who cannot!
From Kasey Ragan: It's beautiful outside and with less pollution from traffic, the air is bound to get cleaner. I'm enjoying my dog walks a little more these days.
From Anonymous: A chance to innovate, working with our team, more time with those I love (because of less commute time), saving $ on gas/public transportation, chance to learn knew lessons and skills, opportunity to consider what is important and reprioritize.
From Danielle Primavera: Seeing my colleagues step up and support each other. Having the opportunity to deliver information and advising to students in new and different ways, like zot chat and zoom.
From Alejandra Reyes: One thing I heard happening in China and here, I think might happen as well, is pollution levels are going down.
From Abby Michele Rozenberg: Social distancing does not mean social isolation! Reach out to people through social media, phone, or send a card!
From Valerie Jenness: I'm reminded that humor is essential to morale (see cat photo) and I'm impressed with my colleagues and our morale.
---
Share your Favorites
Got a favorite crime fiction, police drama, environmental documentary, psychological thriller and/or social justice podcast?
Tell us what they are by sharing on social media and we will repost on our Facebook and Instagram stories for all our followers to enjoy. Don't forget to tag us.
Or, send an email to mkcruz@uci.edu with your recommendations to be featured on this page.
From Stephanie G.: "I recommend Netflix's Crash Landing on You, a series that's perfect for K-drama fans! On the surface, it's the story of a North Korean military captain helping a South Korean heiress return home after a paragliding accident sends her across the border. But, really, it's the story of two people who are destined to be together despite the many obstacles that threaten to keep them apart. It's got friendship, humor, drama, and a forbidden love that just won't quit - it's one of my all-time favorite K-dramas!"
From Linda J. Levine: " 'Hunt for the Wilderpeople' (2016). A national manhunt is ordered for a rebellious kid and his foster uncle who go missing in the wild New Zealand bush. Directed by the great Taika Waititi."