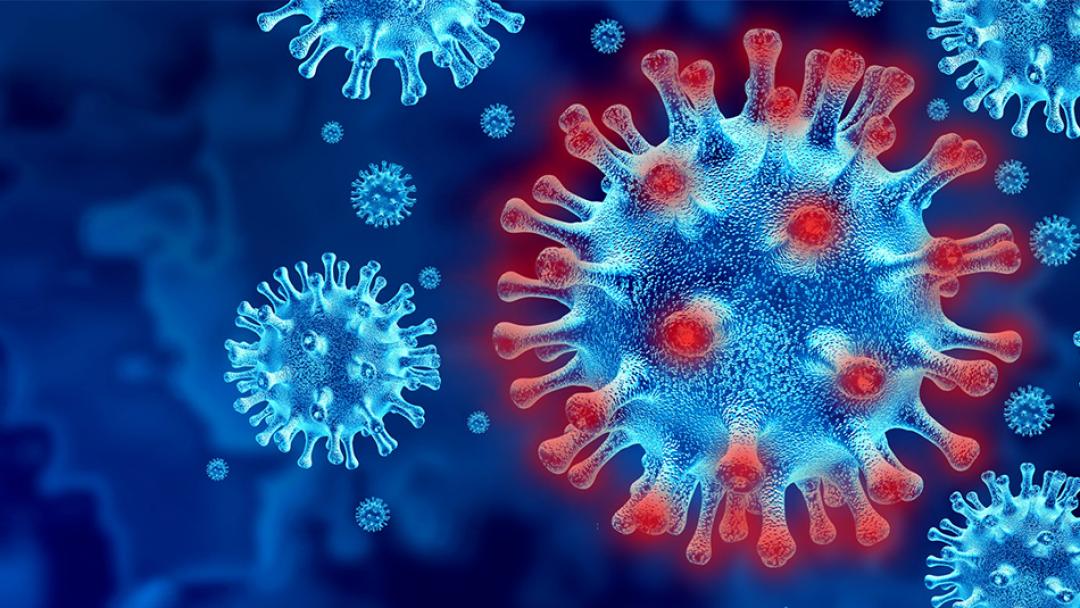 ---
Dear faculty, staff and students,
Please rest assured that the campus and our school are doing the very best we can to navigate the ever-changing public health crisis.To help everyone adjust in these uncertain times, we want to provide you with current information, updates, policies and coping tips on this page. Many of our faculty and students are experts in stress and coping, and we will share their tips, links and blogs. We are updating this page daily. If you have any information you would like posted, please send to Mimi Ko Cruz. Wishing you all the best.
Dean Nancy Guerra
---
Campus Updates Faculty Resources Undergraduate Student Resources Graduate Student Resources Stress Relief
---
March 26, 2020: CAMPUS UPDATES
The UCI campus has received two reports of individuals testing positive for COVID-19. One case was reported by a contractor whose employee was last on campus on March 13. The second case is self-reported, and the UCI affiliate has been in self-quarantine and off-campus since March 13. In both cases, the relevant local public health agency will, if necessary, directly notify those groups or individuals whom it believes to be at risk for exposure.
UCI Transportation and Distribution Services
The Department of Transportation and Distribution Services issued an update on parking permits, motorist assistance, sustainable transportation, citation appeals, campus mail and passport services under COVID-19 modified campus operations.
Disability Services Center Message
The Disability Services Center (DSC) website has been updated with accessibility tips and resources for online instruction and remote classes for faculty and students. The DSC will continue to update the site and the DSC team is ready to assist with questions or the need for clarification.
Office of Information Technology Tools and Resources
As we are all adjusting to teaching, working and learning in a virtual world due to COVID-19, OIT would like to remind students and employees of the technological services and tools available to facilitate campus business remotely. Whether you need to instruct a course, meet and collaborate with a colleague, or complete coursework remotely, OIT is committed to meeting your technology needs. Here are recently deployed tools that support our collective remote work:
Keep updated on information and resources for remote work with TechPrep @ UCI and other Virtual Tools and Resources. If you need support for any of the above services, please contact the OIT Help Desk at (949) 824-2222 or oit@uci.edu.
---
March 24, 2020: Message from Assistant Dean Greg Reinhard
Social Ecology Students, Faculty and Staff:
Due to ongoing safety concerns, the exterior doors of the following buildings will be indefinitely locked, effective close-of-business Wednesday evening (March 25):
Social Ecology I
Social Ecology II
Social and Behavioral Sciences Gateway
The School will circulate a notice ahead-of-time once the buildings return to their normal lock/unlock schedule. Please note, the School understands this may cause further disruption. If anyone has a critical need for help to enter the buildings, please send a message directly to both Greg Reinhard at greinhar@uci.edu and Rick Orth at rorth@uci.edu.
Thank you,
Assistant Dean Greg Reinhard
---
March 23, 2020: CAMPUS UPDATES
Confirmed cases of COVID-19 at UCI
Over the weekend, we were informed of two positive COVID-19 cases in the UCI community. One is a non-student resident of UCI's campus family housing. The individual had returned from an international trip with symptoms and has been resting comfortably in good condition. We have coordinated with the Orange County Health Care Agency and been in touch with those who may have been exposed through contact.
The second positive case was a healthcare workers, acquired from a community source. The healthcare worker was masked and wearing appropriate personal protective equipment at the time mild symptoms began and went home immediately. Locations involved have been notified so that those who may have had contact could begin self-monitoring and report any symptoms to Occupational Health for evaluation and testing.
In the instance of future positive COVID-19 cases in the UCI community, in addition to directly notifying anyone who may be exposed through contact, moving forward, university officials will notify the campus community through the COVID-19 Latest Updates emails and as aggregate information at UCI's Coronavirus Information Hub.
UCI Health Launches Therapeutic Clinical Trial for COVID-19
UCI Health clinicians have launched a clinical trial to test the efficacy of the antiviral drug remdesivir as a potential therapy for COVID-19. Dr. Alpesh Amin and infectious disease specialist Lanny Hsieh, MD, are principal investigators at UCI and will oversee the randomized, placebo-controlled trial. It is important to know that this is for hospitalized patients with severe symptoms. UCI, along with UC San Diego and UC Davis, are designated sites for the first NAIAD-sponsored remdesivir clinical trials in California.
---
March 21, 2020: Message from Dean Nancy Guerra
Dear faculty, staff and students,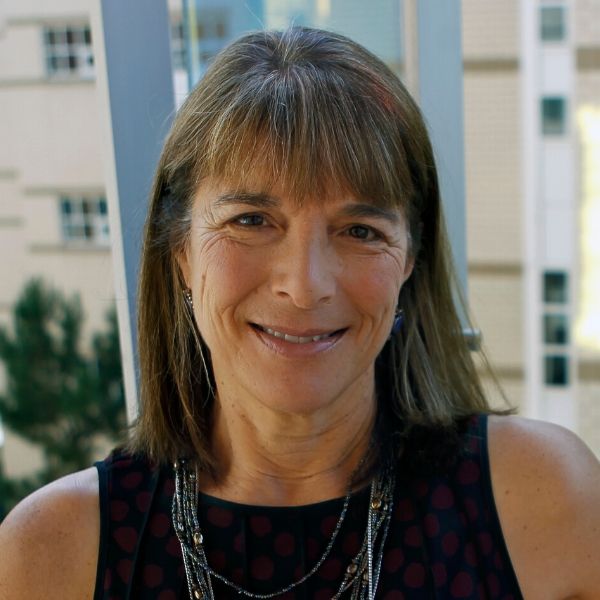 We realize there is some ambiguity in the message from central campus regarding the ability to come into offices and what is considered "critical" presence at this time. This is not unique to UCI, the state order also has quite a bit of ambiguity. At the moment, the Deans have been given authority to set appropriate standards for their school.
For SE, we will proceed as follows (until further notice). All primary SE buildings - SE1, SE2 and SBSG - remain with the standard lock / unlock schedule. However, should the situation continue to deteriorate, all three buildings are subject to lock-down on short notice. Should a lock-down occur, the SE Dean's Office will notify stakeholders as soon as possible.
Currently, SE students, faculty and staff are allowed to enter the buildings to retrieve items and materials they may need to conduct their work remotely, but no one is allowed to work onsite without the written approval of the SE Dean's Office for the following reasons:
the School of Social Ecology is heeding Governor Newsom's statewide shelter-in-place order and
having a small number of individuals occupy large institutional buildings raises other, non COVID-19, safety and emergency concerns.
If you have a critical need to be in your office, research space or lab longer than a few minutes, we will consider individual requests on a very limited case by case basis. Please direct all requests to Greg Reinhard, who has authority on this issue.
All the best,
Nancy
---
March 19, 2020: CAMPUS UPDATES
Spring 2020 Housing Survey Deadline Extended
Interim Provost and Executive Vice Chancellor, Hal S. Stern has issued a directive to extend the deadline for the Spring 2020 housing survey deadline to Friday, March 20 by 5 p.m. Students who have indicated that they are staying, but would like to adjust their plans to return home or move off-campus, can update their survey response. ACC Apartment Communities has agreed to allow UCI students to terminate their lease early without a cancelation penalty or rent being charged once students have left the unit.
Financial Aid Update for Campus Housing Residents
Students receiving financial aid and residing in on-campus housing received an email from the Office of Financial Aid and Scholarships that the U.S. Department of Education has informed campuses that aid packages will remain unaffected for students who return to their permanent residences for the Spring quarter.
OIT Urges Securing Personal Devices
Employees should be taking steps to keep their personal devices secure, especially as more are working remotely and using their own devices to access UCI institutional data and resources. These cyber risk avoidance tips are applicable to both your personal life and work life at UCI. As remote work becomes the norm for now, let's ensure that we are safe and healthy, both physically and digitally.
Permit Cancellation for Telecommuters
Campus employees who wish to cancel or pause their commuter parking permit for the duration of their telecommuting agreement may do so. Permit cancellations must be received by April 10 so as not to appear on your May 1 paycheck for monthly employees or your May 13 paycheck for biweekly employees. Full details are available on the UCI Transportation homepage.
UCI Privacy
As we move many of our interactions online, we remind the campus community to continue to follow FERPA and other legal privacy requirements and UCI Privacy Office guidance. For additional resources or questions, please visit the Campus Privacy Office website at privacy.uci.edu, the Registrar's Office at https://www.reg.uci.edu/, and the websites for educational continuity at http://dtei.uci.edu/teaching-continuity-plan-during-disruption/ and https://sites.uci.edu/teachanywhere/.
Disability Services Center
Effective today, all DSC staff will be working remotely during business hours. You can, however, reach the team by email and/or by dialing their office telephone numbers. The office phones are forwarded to our DSC cell phones. Here is the DSC website: https://dsc.uci.edu. Additionally, the DSC team is putting together accessibility guidance for faculty to be on the DSC website next week before Cesar Chavez Day.
Reporting COVID-19 Paid Leave in TRS
The Time Reporting System (timesheet.uci.edu) was recently updated to allow employees to report paid leave hours related to COVID-19. UCI Human Resources has provided guidance on when it is appropriate for employees to use COVID-19 paid leave. The information does not apply to employees who use other timekeeping systems like API or Kronos. If you have any questions, contact the Employee Experience Center.
CAMPUS RESOURCES
"Flattening the curve" Fireside Chats
Associate Chancellor & Chief Human Resources Executive Ramona Agrela and Sr. Director of Communications Kathy Hills participate in the Employee Experience fireside chat where they discuss telecommuting, and the UC expanded paid administrative leave to address the extraordinary demands placed on UC employees and their families due to COVID-19, as well as other helpful information to UCI staff at both the campus and the medical center during COVID-19 campus operations.
UC UPDATES
UC regents postpone vote on tuition increase, citing coronavirus uncertainties
University of California regents will not vote on a tuition increase as scheduled this week because the coronavirus crisis has created too much uncertainty, board Chairman John Pérez said Wednesday.
UC regents discuss basic needs, COVID-19 implications at virtual meeting
The UC Board of Regents discussed basic needs and the implications of the COVID-19. During the meeting, the regents heard public comments, examined the impact of food and housing insecurity on students and discussed preliminary findings from a Special Committee on Basic Needs report.
COMMUNITY UPDATES AND NEWS
California Gov. Newsom puts National Guard on alert amid pandemic
California Gov. Gavin Newsom has directed the National Guard to be on alert and ready to step in, if needed, to help communities across state grapple with the fast-moving spread of the coronavirus.
President Trump signs coronavirus relief plan to expand paid leave
President Donald Trump on Wednesday signed a $100 billion coronavirus aid package into law which includes provisions for emergency paid leave for workers as well as free testing.
Orange County imposes unprecedented restrictions as coronavirus cases hit 29
Orange County imposed unprecedented restrictions for it's more than 3 million residents, an action taken to slow the spread of coronavirus. The restrictions imposed by Orange County's Health Officer include a prohibition on gatherings of any size outside of a single living unit, among others, which are effective now through March 31.
---
March 18, 2020: CAMPUS UPDATES
Housing
Today is the deadline for residents to notify the housing office about their plans for Spring quarter. Based on the states of emergency declared by federal and local governments, residents are strongly encouraged to safely return to their permanent residences – not just for your own health but for the wellbeing of the community. Student Affairs will provide assistance to those who need it.
Building Closures
The Capital Planning Office has prepared a list of buildings that will be closed because of the modified campus operations due to the COVID-19 pandemic. All closures are effective immediately unless noted otherwise. This list does not reflect spaces that are open.
New Location for Check Pick up
Effective today, March 18, the Campus Billing and Collections Office in Aldrich Hall will be closed. Printed check pick up will be available in the Accounting and Fiscal Services Office located at 120 Theory, Suite 200, in the UCI Research Park.
"Flattening the curve" Fireside Chats
Vice Chancellor of Student Affairs Willie Banks Jr. and Dean of Students Rameen Talesh share information about commencement, campus programs, accessing student affairs offices and more in this fireside chat featuring Student Affairs.
Vice Provost for Teaching and Learning Michael Dennin and Communications Manager Ryan Foland participate in the Teaching & Learning fireside chat where they discuss finals week, technology, Spring quarter, Summer session and provide helpful information to both students and faculty during COVID-19 campus operations.
FAQ for International Students and Scholars
The International Center has published an FAQ to address travel, visa and other questions coming into the center.
Financial Aid
The Financial Aid and Scholarships Office, with guidance from the Department of Education, is working to address concerns from those directly or indirectly affected by COVID-19, and has published an FAQ document.
University Registrar
The University Registrar has created an FAQ to address classes and finals and other questions.
Libraries
Effective immediately the UCI libraries will close all services until further notice. Check the library webpage, which provides links to all library services and collections that can be accessed remotely and includes 24/7 chat research help.
Student Laptop Loan Program
UCI's student laptop loan program has a limited number of laptops for students to borrow for the Spring quarter. The students who qualify have been identified through the program qualifications and will receive a personal invitation to participate this week.
---
March 17, 2020: Messge from Dean Nancy Guerra
Dear faculty, staff and students,
In today's Chronicle of Higher Education, the former president of Tulane described how to manage a crisis effectively. His closing advice was — plan for the worst, hope for the best and look for the silver linings. As a way of focusing on the positive during this stressful time, I would like comments from you on the silver linings you have found or think we may find.
We are better together (that's a good silver lining),
Nancy
Silver Linings
From Keramet Reiter: I'm learning all kinds of really cool new features in online technology – some superficial (I can change the background in my Zoom image?!) and some truly meaningful (I can create break-out sessions in Zoom and automatically assign student teams to projects in Canvas). I foresee people having a better understanding of why the social isolation of solitary confinement (one of my main research interests) is challenging, no matter how nice the conditions of confinement might be. Generally, I think this shift will both expose people to the power of technology and its limitations, rather than just theorizing about those things.
From Han Parker: It's been fantastic spending a little more time with the people I love. The traffic patterns have decreased across the state and the skies are more clear than I've ever seen in California. I think one of the best things I've seen is people stepping up for one another and taking care of their community. It gives me hope that we can survive anything.
From Joanne Zinger: Parents get to spend more time with their children. Pet-owners get to spend more time with their pets. We are all learning more about how to use educational technology, including canvas, zoom, and yuja. We are saving money on food by eating at home instead of eating out. The environment is getting a break from all the carbon emissions and pollution; for example: "Venice's canal water looks clearer as coronavirus keeps visitors away"
From Susan Bibler Coutin: Improved self-sufficiency regarding technology; better air quality due to less commuting; greater appreciation for each other; adaptability, learning that we can all be way more flexible than we thought we could.
From Hannah Campbell: I get to snuggle in the morning with my kids and not have to rush to get everyone ready; take time to cook dinner and be creative about using up the things in the pantry and freezer; work out as a family for at least an hour, and; connect via FaceTime with my five siblings and parents because they all have time now. These help to counterbalance my anxiety for a father who must still go to work at a major hospital and so many friends and family and all the others who have high risk jobs that they cannot stay home from. Thank you to the UPPP, the School of Social Ecology and UCI for understanding how serious this is and allowing all the students, faculty and staff who can to stay home and reduce the risks for those who cannot!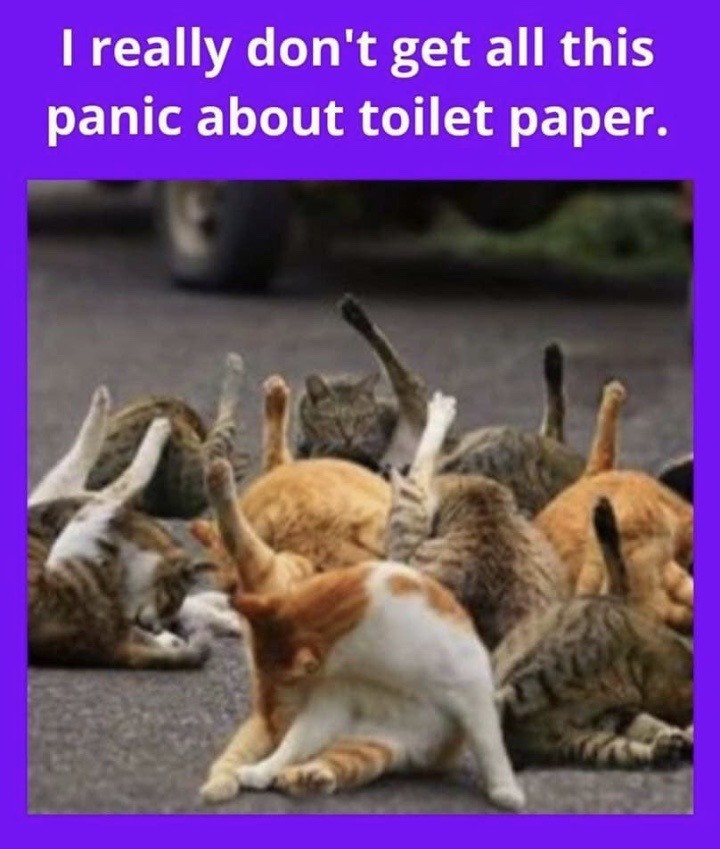 From Kasey Ragan: It's beautiful outside and with less pollution from traffic, the air is bound to get cleaner. I'm enjoying my dog walks a little more these days.
From Anonymous: A chance to innovate, working with our team, more time with those I love (because of less commute time), saving $ on gas/public transportation, chance to learn knew lessons and skills, opportunity to consider what is important and reprioritize.
From Danielle Primavera: Seeing my colleagues step up and support each other. Having the opportunity to deliver information and advising to students in new and different ways, like zot chat and zoom.
From Alejandra Reyes: One thing I heard happening in China and here, I think might happen as well, is pollution levels are going down.
From Abby Michele Rozenberg: Social distancing does not mean social isolation! Reach out to people through social media, phone, or send a card!
From Valerie Jenness: I'm reminded that humor is essential to morale (see cat photo) and I'm impressed with my colleagues and our morale.
---
March 16, 2020: Maintaining Educational Continuity Workshop
This workshop, specifically geared for Social Ecology faculty, focuses on best practices for teaching remotely.
---
Pedagogy in the Time of COVID19 (an excerpt from CUNY Graduate Center via Henry N. Pontell, UCI professor emeritus of criminology, law and society and sociology and Distinguished University Professor at John Jay College of Criminal Justice)
Be kind to yourself and your students. Everyone is stressed, even if they're playing cool. That includes faculty. And that's OK.
 Let's acknowledge that the quality of education may not be as good in suddenly revised formats as it is in the pedagogical model we've actually planned for. That's OK as well—we're just trying to survive.
 Do not read about best practices for distance learning. That's not the situation we're in. We're in triage mode. Distance learning, when planned, can be really excellent. That's not what this is. Think about what you must cover and what might be expendable. Thinking you can master best practices in a day or a week will lead to feeling like you've failed.
You will not recreate your classroom, and you cannot hold yourself to that standard. Moving a class to a distance learning model in a few days' time may preclude the possibility of excellence. Give yourself a break.
Prioritize: What do students really need to know? This is really difficult, and, once again, the quality of teaching and learning may not be to the standards that you usually pride yourselves on. But these are not normal circumstances.
Stay in contact with your students, and be transparent. Talk to them about why you're prioritizing certain things or asking them to read or do certain things. Most of us do that in our face-to-face teaching anyway, and it improves student buy-in because they know content and delivery are purposeful.
---
UCI Updates on Novel Coronavirus (COVID-19*)
This page is dedicated to keeping the UCI Anteater community up-to-date on the latest information pertaining to the coronavirus.
Hotline: UCI Coronavirus (COVID-19) Response Center. Students, staff, faculty, parents, and community partners may call 949-824-9918 or email covid19@uci.edu to connect directly for more information.
---
March 10, 2020: Message from Chancellor Howard Gillman
---
Hand Washing Tips
Studies have shown that it is not the water temperature, but the use of soap, water, and especially the time you take rubbing the hands (for 20 seconds) that really gets your hands clean. In fact, the Centers for Disease Control (CDC) recommends individuals avoid using hot water to wash their hands because repeated exposure to hot water may increase the risk of dermatitis.

Detailed information on how to properly wash your hands can be found online.