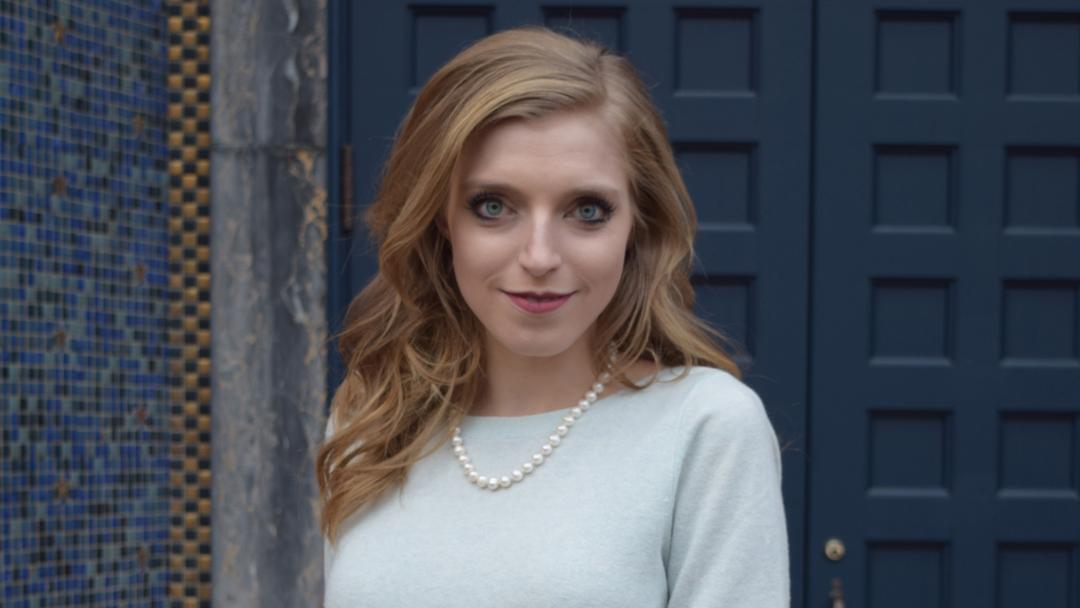 ---
Social Ecology Ph.D. student researching tech and well-being
Ruth Barankevich, who is pursuing her Ph.D. in social ecology, has been named this year's recipient of the Dan and Jeanne Stokols Social Ecology Graduate Fellowship Award.
"I am incredibly honored to receive the Stokols Award, as it represents the goals I have for my own work and career," Barankevich said.
Barankevich, who plans to graduate in 2026, said her research interest is assessing and designing environments that will promote positive social outcomes.
More specifically, "I am interested in exploring the intersection of physical and digital worlds in order to understand how they can be designed to promote meaningful social interactions and social capital," she said. "Most of us have experienced fast-paced changes in technology use and daily patterns (especially when we consider the dramatic shifts to primarily digital worlds during Covid), and it is vital to consider how they impact our lives and relationships. I want my work to be practically applicable in ways that will improve relationships and well-being."
Barankevich has a bachelor's degree in design from the University of Nebraska-Lincoln and a master's degree in human-environment relations from Cornell University. She said she chose UCI for her doctorate because "the School of Social Ecology School is well known for interdisciplinary, research-focused work, particularly for its focus on scalable and translational solutions to environmental and social issues."
She added that she was drawn to the program's flexibility and faculty, as it will allow her to integrate multiple interests and fields into her research.
"We are very glad to be able to support Ruth's doctoral studies in Social Ecology," the Stokols noted. "Ruth brings an outstanding academic record to UCI from her undergraduate studies at the University of Nebraska and her masters research at Cornell University. Her commitment to community-engaged, interdisciplinary scholarship is resonant with the mission of our school and the Social Ecology Core Ph.D. program. We look forward to following Ruth's future academic accomplishments as a doctoral student in our school."
---
Contact:
Mimi Ko Cruz
Director of Communications
949-824-1278
mkcruz@uci.edu
---
Past Award Recipients
2020 Stokols Fellow: Spencer Jaquay
2019 Stokols Fellow: Hannah Gorback
2018 Stokols Fellow: Maya Hernandez