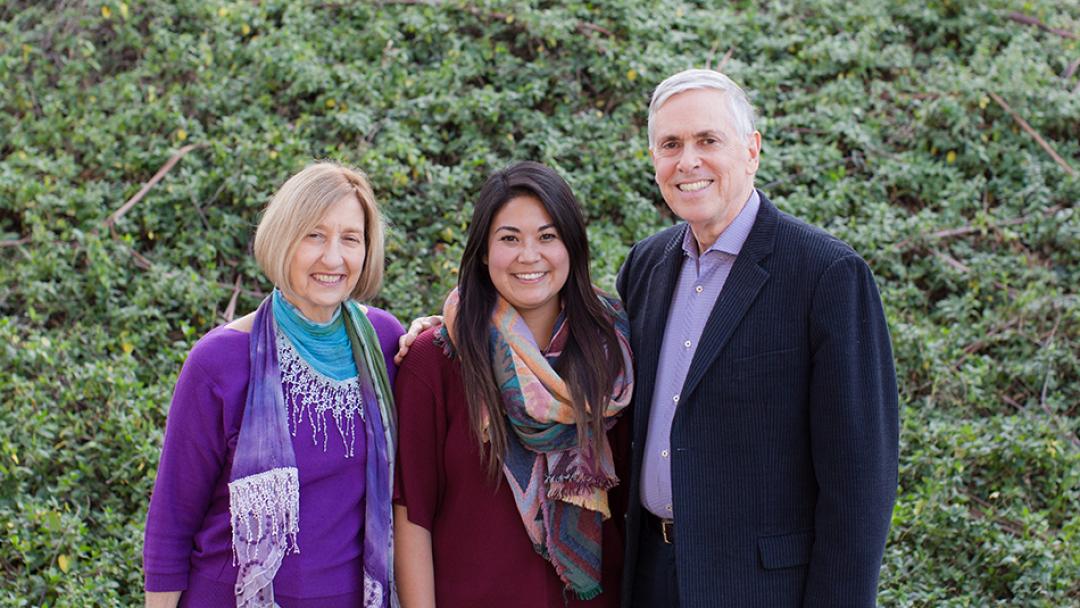 ---
Maya Hernandez has been awarded the Dan and Jeanne Stokols Social Ecology Graduate Fellowship Award. Hernandez is pursuing her Ph.D. in Social Ecology.
In 2012, Hernandez graduated with her Bachelor of Arts in psychological and brain sciences from Johns Hopkins University. Now, she seeks to study family mental health issues, including the effects of technology on childhood development.
Hernandez came to the School of Social Ecology because of its emphasis on interdisciplinary research. She is excited for the opportunities it will provide her as a researcher and future leader in the field. "I hope to build a research program that can evolve into significant information that will inspire change and improvements to the quality of people's lives in our technology-bound society," says Hernandez.
Pictured: Jeanne Stokols, Maya Hernandez and Dan Stokols