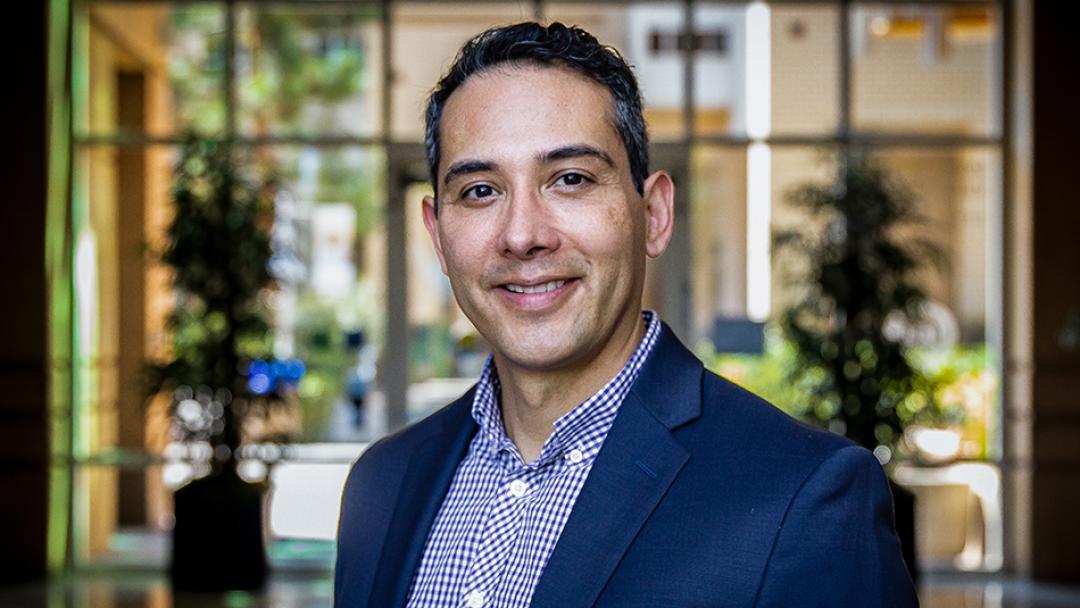 ---
Carnegie Fellow honored for urban planning excellence
Michael Méndez, assistant professor of urban planning and public policy, has won Cal Poly Pomona's 2023 William R. and June Dale Scholar Prize.
"I am honored to receive this prestigious national urban planning award that supports community-engaged scholarship and research that influences public policy," Méndez says. "This is a great opportunity to uplift the stories of environmental injustice and community action for social change."
The Dale Prize honors a scholar and a practitioner in environmental justice or related area. This year's practitioner award recipient is Elizabeth Yeampierre, executive director of UPROSE, co-chair of the Climate Justice Alliance and Puerto Rican environmental/climate justice leader. Each awardee receives $5,000 and will participate in a colloquium at Cal Poly Pomona Feb. 28-March 2.
Méndez joined an exclusive cohort of 28 distinguished individuals nationwide last year when he was named an Andrew Carnegie Fellow, receiving $200,000 for a research sabbatical focused on climate change-related natural disasters and social vulnerability.
In 2021, California Gov. Gavin Newsom appointed Mendez to the Los Angeles Regional Water Quality Control Board. The board regulates water quality in a region of 11 million people.
As a scholar, Méndez has contributed to state and national research policy initiatives, including serving as an advisor to a California Air Resources Board member, and as a co-author of the U.S. Global Change Research Program's study on "Climate Vulnerability and Social Science Perspectives." He is a member of the National Academies of Sciences, Engineering, and Medicine's Board on Environmental Change and Society, a co-author of the forthcoming National Academies of Sciences' consensus study, "Accelerating Decarbonization in the United States: Technology, Policy, and Societal Dimensions," and a co-author of the upcoming National Climate Assessment, the U.S. Government's premier report on climate change impacts, risks, and adaptation across the Nation.
His book, Climate Change from the Streets, is an urgent and timely story of the contentious politics of incorporating environmental justice into global climate change policy. The book won the Harold and Margaret Sprout Award, from the International Studies Association and the Betty and the Alfred McClung Lee Award from the Association for Humanist Sociology; and it was a finalist for the Association of Collegiate Schools of Planning's John Friedmann Book Award.
In 2021, Méndez became the first Latino scholar to win the National Academies' Henry and Bryna David Endowment award for his wildfire and migrant research. The endowment annually recognizes one "leading researcher who has drawn insights from the behavioral and social sciences to inform public policy."
Méndez has a B.A. in urban studies and planning from Cal State Northridge, an M.A. in urban studies and planning from MIT and a Ph.D. in city and regional planning from UC Berkeley. And, he completed a three-year faculty fellowship at Yale's School of Forestry and Environmental Studies.
— Mimi Ko Cruz