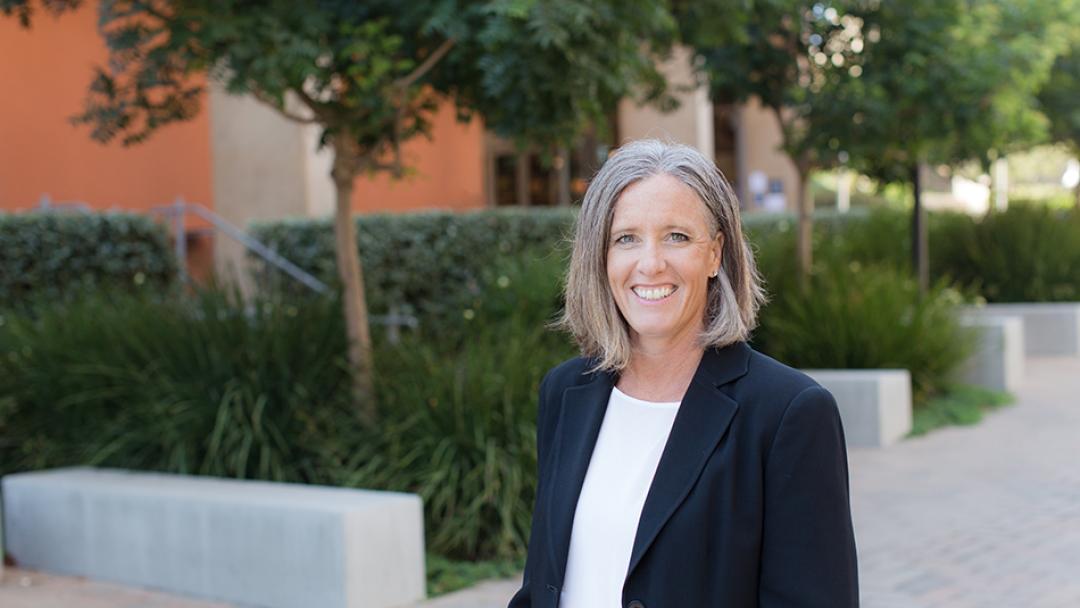 ---
CAPSAC honors professor of psychological science
Jodi Quas, professor of psychological science and nursing science, has received the Karen J. Saywitz Legacy Award from the California Professional Society on the Abuse of Children (CAPSAC). The award is named for a pioneer in the scientific study of child forensic interviewing.
Quas specializes in the effects of trauma and maltreatment on children, memory development and children's involvement in the legal system. She seeks strategies to improve children's narrative productivity and accuracy.
During her award address on April 11, Quas discussed the role that rapport building plays when questioning youth about possible victimization.
"The precise ways that rapport is built needs to take into account the youth's development," Quas noted. "With children, having them practice answering open-ended questions during rapport can facilitate their later disclosures of harm. With adolescents, that practice may not be enough. Mutual sharing of information early on can help build trust, which, in turn, can increase their later willingness to provide complete accounts of harm."
Quas, who has a Ph.D. in developmental psychology from UC Davis, joined UCI's faculty in 2000. Since then, she's been awarded more than $7.7 million in grants to carry out her research. She's also been honored by a number of national and state organizations for her outstanding scholarship. Among them: the American Professional Society on the Abuse of Children gave Quas its 2021 Mark Chaffin Outstanding Research Career Achievement Award and the California Protective Parents Association gave her its 2021 Justice for Children Leader Award.
---
Related:
Parenting during violent campus events
Policy brief targets forensic interviewing of immigrant children
Recognition for Researchers of Child Abuse, Cancer Survivorship