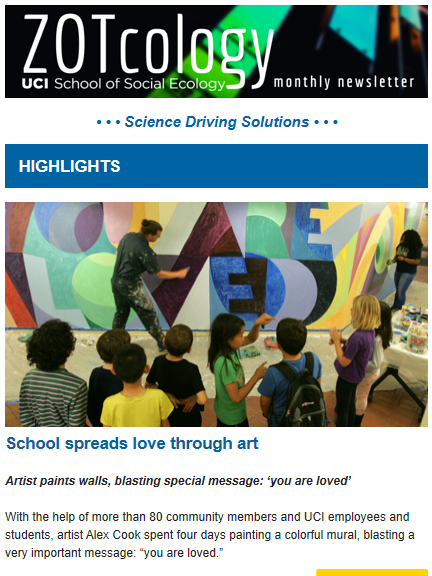 Stay current on the School of Social Ecology's research, projects, events, and news through our monthly newsletter!
Subscribe now to have future issues delivered directly to your email inbox.
In our CURRENT ISSUE of the Social Ecology newsletter, ZOTcology, you will find:
New Research
Upcoming Events
Student and Faculty Awards
Past Issues:
In addition to ZOTcology, the School of Social Ecology also produces an events newsletter, "Engaging Events."
Past Issues of Engaging Events:
If you have questions or comments about our newsletters, please contact Mimi Ko Cruz at (949) 824-1278 or mkcruz@uci.edu.