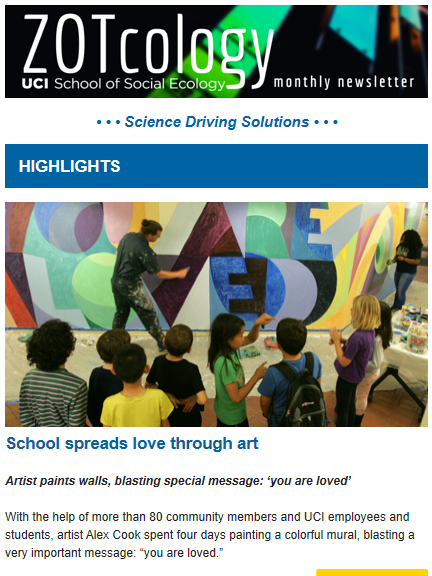 Stay current on the School of Social Ecology's research, projects, events, and news through our monthly e-newsletter!
Subscribe now to have future issues delivered directly to your email inbox.
In our CURRENT ISSUE of the Social Ecology newsletter, ZOTcology, you will find:
New Research
Upcoming Events
Student and Faculty Awards
If you have questions or comments about the e-newsletter, please contact Mimi Ko Cruz at (949) 824-1278.
Past Issues: