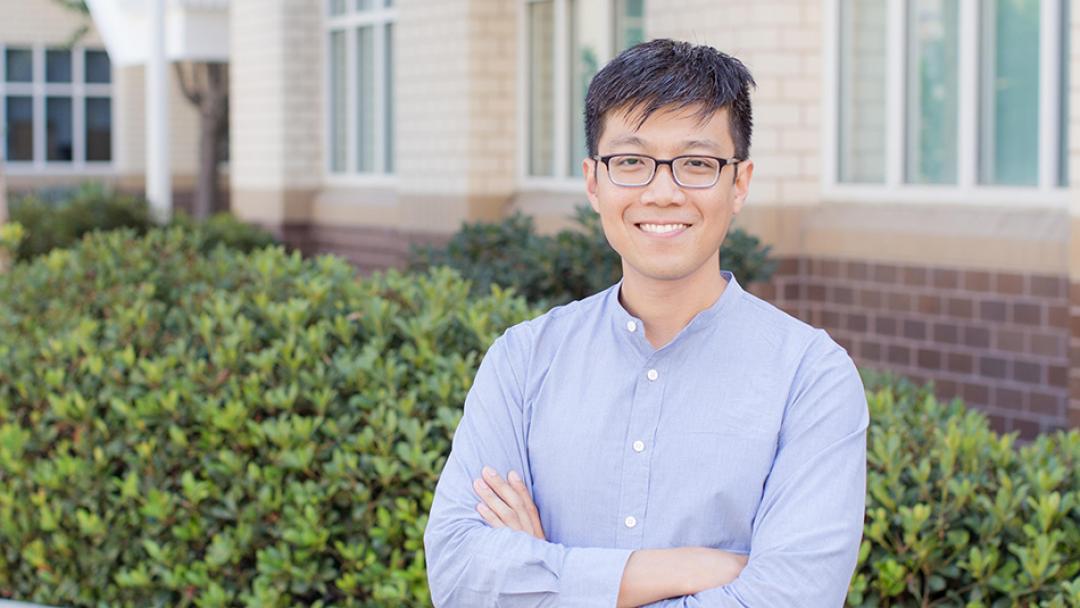 Oliver Sng. Photo by Patricia DeVoe
---
Assistant professor of psychological science honored by APS
The Association for Psychological Science has bestowed its Rising Star designation on Oliver Sng, assistant professor of psychological science, for his promise of excellence in research.
The designation recognizes researchers whose innovative work has already advanced the field and signals great potential for their continued contributions.
Sng's research focuses on understanding how the ecologies people live in (e.g., levels of population density, presence of kin, prevalence of disease) shape diverse aspects of our psychology, including cultural differences, well-being and stereotyping. "I draw upon an evolutionary perspective, broadly defined, to generate insights about human social behavior," he explains.
He leads the EVOCS (EVOlution, Culture and Stereotyping) Lab, which conducts psychological research on fundamental questions in social behavior, drawing upon ideas from evolutionary and cultural approaches. Questions the lab is studying include:
How do various aspects of our environment (e.g., population density, presence of family relatives) shape our social behavior?
Where do cultural differences come from?
Why do we have stereotypes? What exactly is the content of our stereotypes?
Sng, who joined UCI's faculty in 2019, has a B.A. in psychology from the National University of Singapore and a Ph.D. in social psychology from Arizona State University.
---
Contact:
Mimi Ko Cruz
Director of Communications
949-824-1278
---
Related
Rethinking the origins of culture
Exploring the evolutionary origins of culture and stereotyping