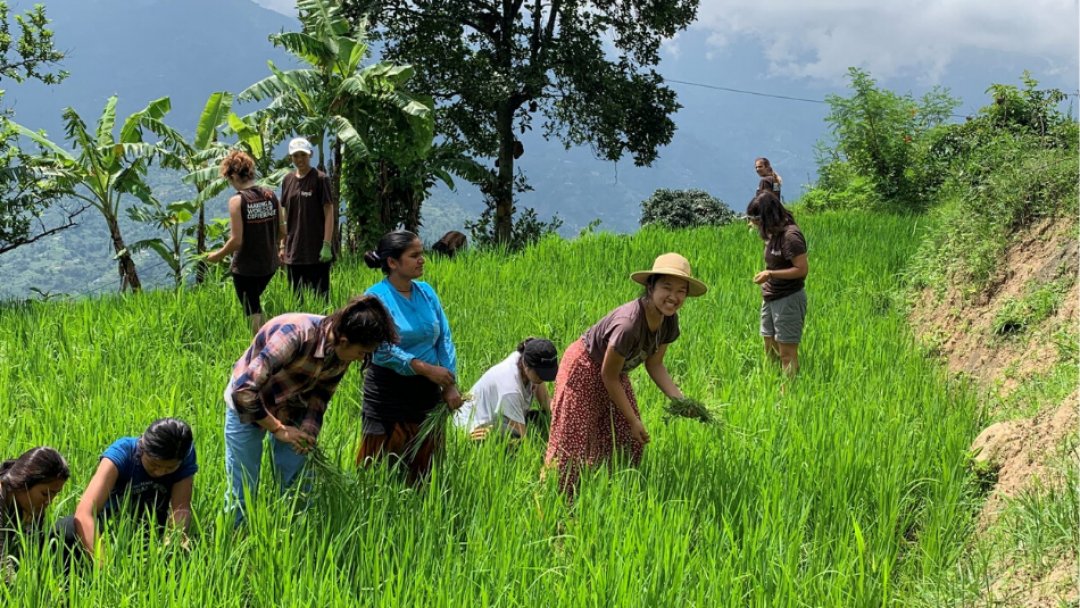 ---
Global Service Scholars reflect on summer experience
This year's Global Service Scholars spent the summer putting into practice what they learned about compassion in class.
Read their reflections on their blog.
Miah Sabas wrote about her time in Nepal, where she learned "how communal care transforms people."
Hy Duong wrote about witnessing women work hard in the Philippi slum area of South Africa. "Their sacrifice, resolute commitment, and dedication to their profound purpose are just truly mind-blowing. … At the end of this trip, I'm a bit closer to who I want to be in the future, a good man."
Evelyn Mendoza wrote of her time in Paraguay: "This trip showed me how large the world is, how beautiful it is, and how much in need it is. Now being back in the United States, all I keep thinking about is: What are other ways that I can help others?"
Sabas, Duong and Mendoza are among a group of 27 undergrads who make up this year's cohort of Global Service Scholars. The students spent four weeks volunteering at an entrepreneurial school in Paraguay, a woman-owned farm in Nepal and at South African youth serving agencies and health clinics and working on environmental conservation and women's empowerment projects.
Three Global Service Scholars — Corey Nguyen, Nancy Nguyen and Ryan Wang — served as videogrpahers, documenting the experience. Their videos are available on YouTube. The following are three of the videos they produced:
The Global Service Scholars program launched in 2017 as an initiative of UCI's School of Social Ecology, the UCI Blum Center for Poverty Alleviation and the Living Peace Foundation. It offers students an opportunity to practice compassion as volunteers across the world and nearly all expenses, including travel and lodging, included. Those chosen to participate must have completed the online "science and practice of compassion" course and a compassion seminar.
In addition to the scholars sent abroad, two — Shawn Archbold and McKenna Coffey — spent the summer interning at the Wilson Center in Washington D.C. as part of the WC-Blum Center fellowship program pilot this year. Each worked on a project and Archbold's, "Permafrost Melt, Rising Seas, and Coastal Erosion Threaten Arctic Communities," was published in New Security Beat this month.
Archbold and Coffey also contributed several blog posts for the internship.
More information about the Global Service Scholars program can be found at globalservicescholars.uci.edu.
---
Media Contact:
Mimi Ko Cruz
mkcruz@uci.edu
949-824-1278