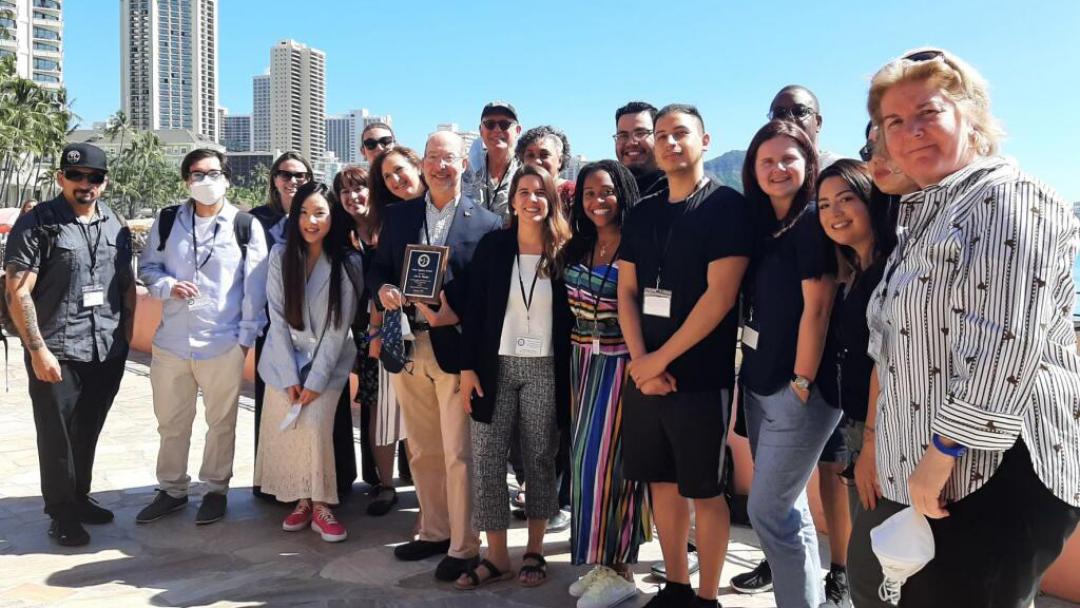 Dean Jon Gould is surrounded by UCI students, alumni and faculty at the Western Society of Criminology conference. Below photo features Gould and student Xiaoshuang Iris Luo, both award winners.
---
Dean honored by Western Society of Criminology
The Western Society of Criminology has bestowed its Paul Tappan Award on Dean Jon Gould for his outstanding contributions to the field of criminology.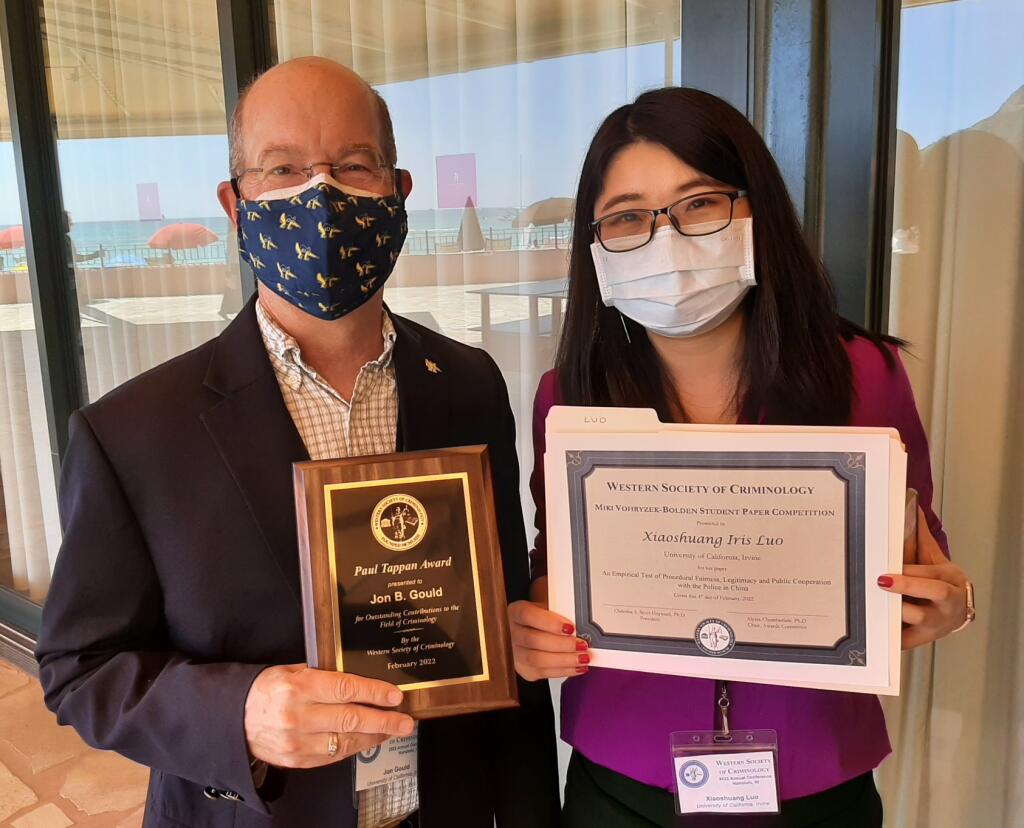 In accepting the award Feb. 4 in Hawaii at the WSC's 48th annual conference, Gould acknowledged past UCI recipients, including John Hipp, Charis Kubrin, Erwin Chemerinsky, Henry Pontell, Michael Gottfredson, C. Ronald Huff, Elliott Currie and Gilbert Geis.
As part of the honor, Gould today delivered the conference's keynote address, titled "Lost in Translation? Not!"
"Scholars do not have the luxury anymore of failing to engage with the policy community, the public or practitioners," he told conferencegoers. "It is essential that we find ways to translate our research for audiences that can help put into practice the implications of those findings."
Doing so isn't for everyone, and it comes with pitfalls, he admitted, "but it can be read as part of our obligation as scholars at public institutions, and it's simply more fun to be relevant and gratifying to help improve society. Academe needs to find more ways to incentivize and reward translational work based on high-quality scholarship."
Gould isn't the only UCI conference participant bringing home an award. Xiaoshuang Iris Luo, a criminology, law and society major, won the Miki Vohryzek-Bolden Student Paper Competition.
---
Contact:
Mimi Ko Cruz
Director of Communications
949-824-1278