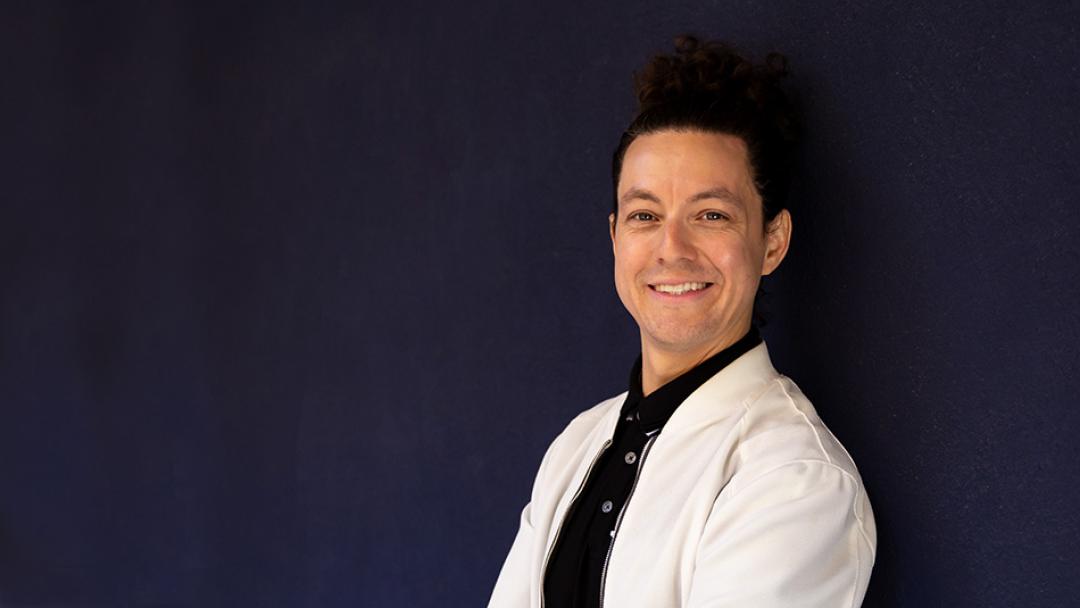 Brandon Golob is one of this year's recipients of the UCI Inclusive Excellence Teaching Award. photo by Han Parker
---
University to honor professor of teaching
Brandon Golob, assistant professor of teaching in criminology, law and society has been selected by UCI's Office of the Vice Provost of Teaching and Learning and the Office of Inclusive Excellence as one of the inaugural winners of the UCI Inclusive Excellence Teaching Award.
The award, which recognizes instructors who create inclusive learning environments that promote growth and scaffold student success, was determined by student nominations. Golob officially will be recognized at the university's Spring 2022 Celebration of Teaching.
"I'm deeply honored to be the inaugural recipient of the UCI Inclusive Excellence Teaching Award for the School of Social Ecology," Golob says. "My courses are based on a collaborative meaning-making model that centers student voices. I'm humbled by my students' ongoing trust in me, each other, and themselves as we collectively navigate complicated legal questions, social justice issues, and other contemporary considerations."
Golob, who has a Ph.D. in communication from USC and a J.D. from UCLA, focuses his research and teaching on how legal knowledge is translated to laypeople through mediated and face-to-face communication. His awards include: the 2021-22 Tom Angell Fellowship, which honors one UCI faculty member who creates new opportunities for graduate student mentorship; the 2020-21 Professor of the Year Award; and the 2020-21 Chancellor's Award for Excellence in Undergraduate Research Mentorship in the School of Social Ecology.
---
Contact:
Mimi Ko Cruz
Director of Communications
949-824-1278