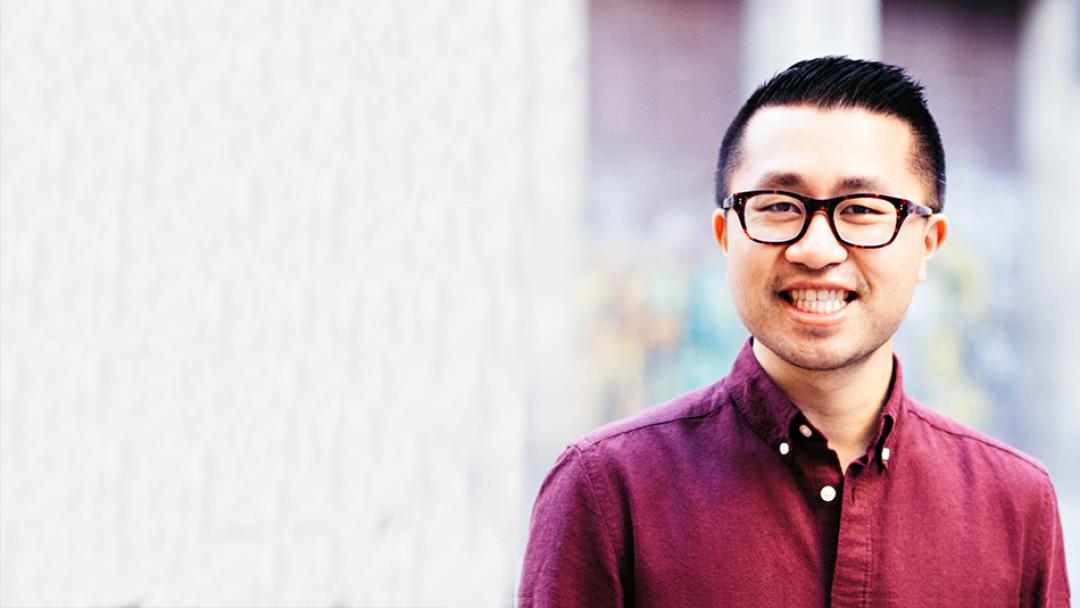 ---
Assistant professor becomes first faculty member from UCI to receive prize named after campus legend
Named after a late and internationally famous alumna and professor of criminology, law & society at UC Irvine, the Joan Petersilia Outstanding Article Award had never been bestowed on a UCI scholar since the American Society of Criminology established the honor in 2008.
Until now.
Tony Cheng, assistant professor of criminology, law & society, has ben named the 2022 Petersilia award winner for his Social Problems article "Input without Influence: The Silence and Scripts of Police and Community Relations."
The piece is based on Cheng's research into why community meetings held by police often fail to improve relations between cops and the people they are sworn to serve and protect. He analyzed transcripts from community meetings in Chicago over a seven-year period and found that police replied to 74 percent of complaints with literal silence.
"When they did reply," Cheng says, "both police and residents repeated identifiable scripts that revealed divergence in how they conceptualized the measurement, proximate responsibility, and root causes of community problems."
The scholar coined a term for police officers and officials' use of silence and scripts: "perfunctory policing."
"It's where officers superficially comply with procedural requirements of a program or practice, but resist substantive changes in performance — leaving residents to shoulder the consequences of police inaction," Cheng explained.
A distinguished scholar, policy advisor and president of the American Society of Criminology (ASC), Petersilia died Sept. 23, 2019, from ovarian cancer.
She earned her B.A. in sociology from Loyola University of Los Angeles in 1972, her M.A. in sociology from Ohio State University in 1974, and her Ph.D. in criminology, law and society from UCI in 1990.
During her illustrious career, she was a senior researcher and director of the Criminal Justice Program at RAND Corp. from 1989-1994, a CLS professor and founding director of the Center for Evidence-Based Corrections at UCI from 1992-2009, and the Adelbert H. Sweet Professor of Law at Stanford University from 2009-2018, when she also co-directed the Stanford Criminal Justice Center.
One of the most widely known and respected criminologists in the world, Petersilia had the quality and impact of her work recognized with the 2014 Stockholm Prize in Criminology, which some refer to as "The Nobel Prize in criminology."
The Joan Petersilia Outstanding Article Award "honors exceptional contributions made by scholars in article form," according to the ASC. "The award is given annually for the peer-reviewed article that makes the most outstanding contribution to research in criminology."
Before Cheng was honored with the award this year, the closest connection UCI had to a winner was University of Colorado-Denver associate professor of sociology and criminology Michael Campbell, who was a co-recipient in 2017. He received his doctorate in criminology, law & society from UCI in 2009. Chinese University of Hong Kong professor Hua (Sara) Zhong, a 2019 Petersilia award co-recipient, was a visiting scholar in the UCI Department of Sociology from January to June of 2020.
Cheng cherishes the legacy of the award he will receive at November's 2022 ASC Annual Meeting in Atlanta.
"It is an honor to be recognized at all, but especially for an award in memory of former UCI CLS professor Dr. Joan Petersilia," he says. "I hope to continue advancing Dr. Petersilia's commitment to research that shapes policies and livelihoods."
— Matt Coker