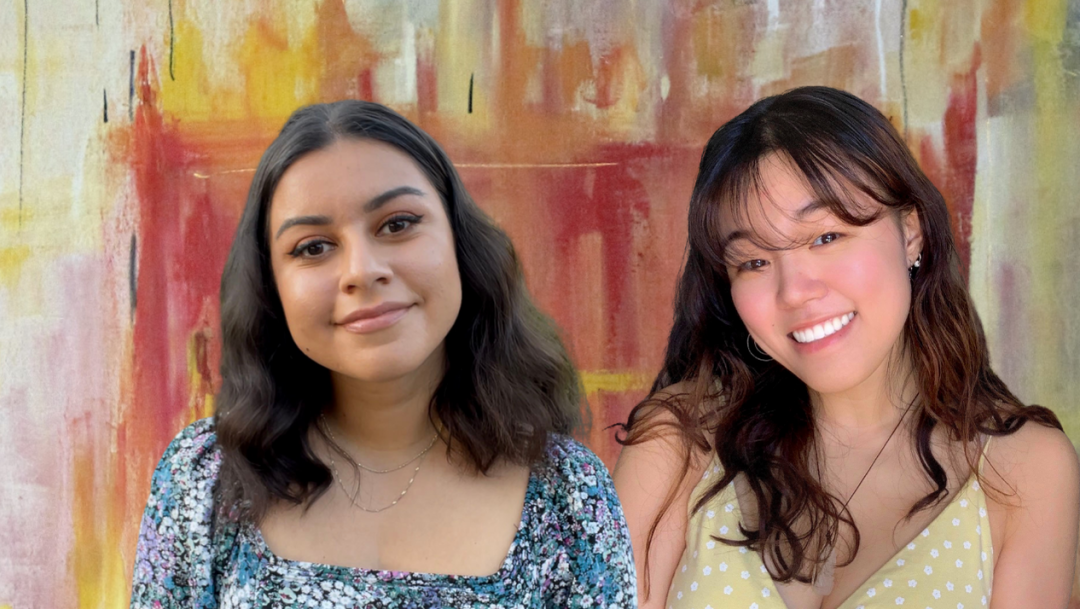 Jazmin Cabrera, left, and Katherine Chang
---
Two psychological science students selected for $5,000 award
Jazmin D. Cabrera and Katherine Chang, both psychological science students, are this year's recipients of Roberta M. Berns scholarships.
The students were selected for the $5,000 award in recognition of their research on issues related to social media, digital technologies and/or child and adolescent development. Both plan to graduate in 2022.
Jazmin D. Cabrera
Cabrera's research looks at social media use among Latinx youth and how it affects their mental wellbeing.
"I have been working under Dr. Candice Odgers with graduate student Maya Hernandez," she says. "After college, I hope to continue my research looking at media use among adolescents and help improve on social media platforms already available. I am also very interested in the future development of mental health apps to improve well-being specifically among adolescents."
As a transfer student during the middle of the pandemic last year was a difficult adjustment for Cabrera but she says, "I have been fortunate enough to have had amazing support from faculty and other students. I have been able to take as much advantage of the online space as possible but am excited to start in person this fall quarter!"
Katherine Chang
Chang has been working with psychological science faculty members Kate Kuhlman and Stephen Schueller, conducting research focused on understanding mental health disorders experienced by adolescents.
"I am planning to apply to clinical psychology graduate programs after I graduate," Chang says. "I hope to take a gap year to gain additional clinical and research experience. I am so genuinely grateful for the opportunities that UCI has given me, and I'm looking forward to making (on-campus) memories with my lab members and friends this school year!"
---
Contact:
Mimi Ko Cruz
Director of Communications
949-824-1278