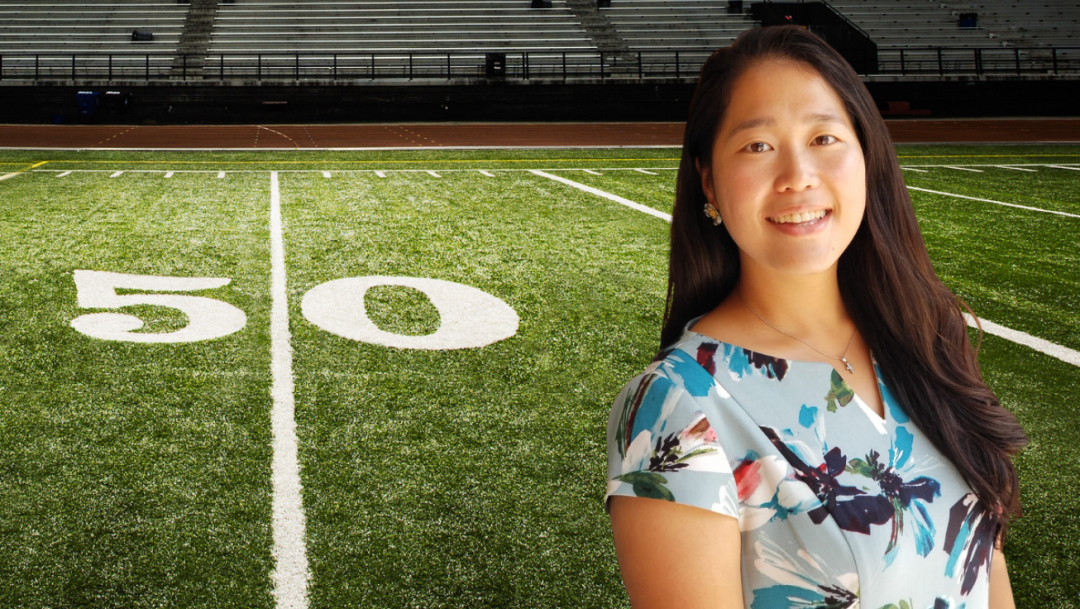 ---
Alumna HyeJung Park will serve as honorary coin toss captain
By Mimi Ko Cruz
Alumna HyeJung Park was at a loss for words when the recently retired NFL star J.J. Watt surprised her and three fellow Pat Tillman Scholars with the news that they will be this year's honorary coin toss captains at Super Bowl LVII.
Moreover, Kevin Costner will be narrating her story during a 90-second video to be aired nationwide just before the game starts. The segment will honor the late Pat Tillman, who played at Arizona State and with the Arizona Cardinals, and the four Tillman Scholars.
"For me to be selected to represent the Tillman Foundation is a huge responsibility and a huge honor," says Park, who graduated from UC Irvine in 2015 with a B.A. in psychology and social behavior and in education sciences and earned her Ph.D. in psychology from Arizona State University in December. "All four of us will be at the 50-yard line and one of us will be flipping the coin before the game starts so we'll find out Sunday who it will be. We're so excited to be able to represent Pat Tillman's legacy."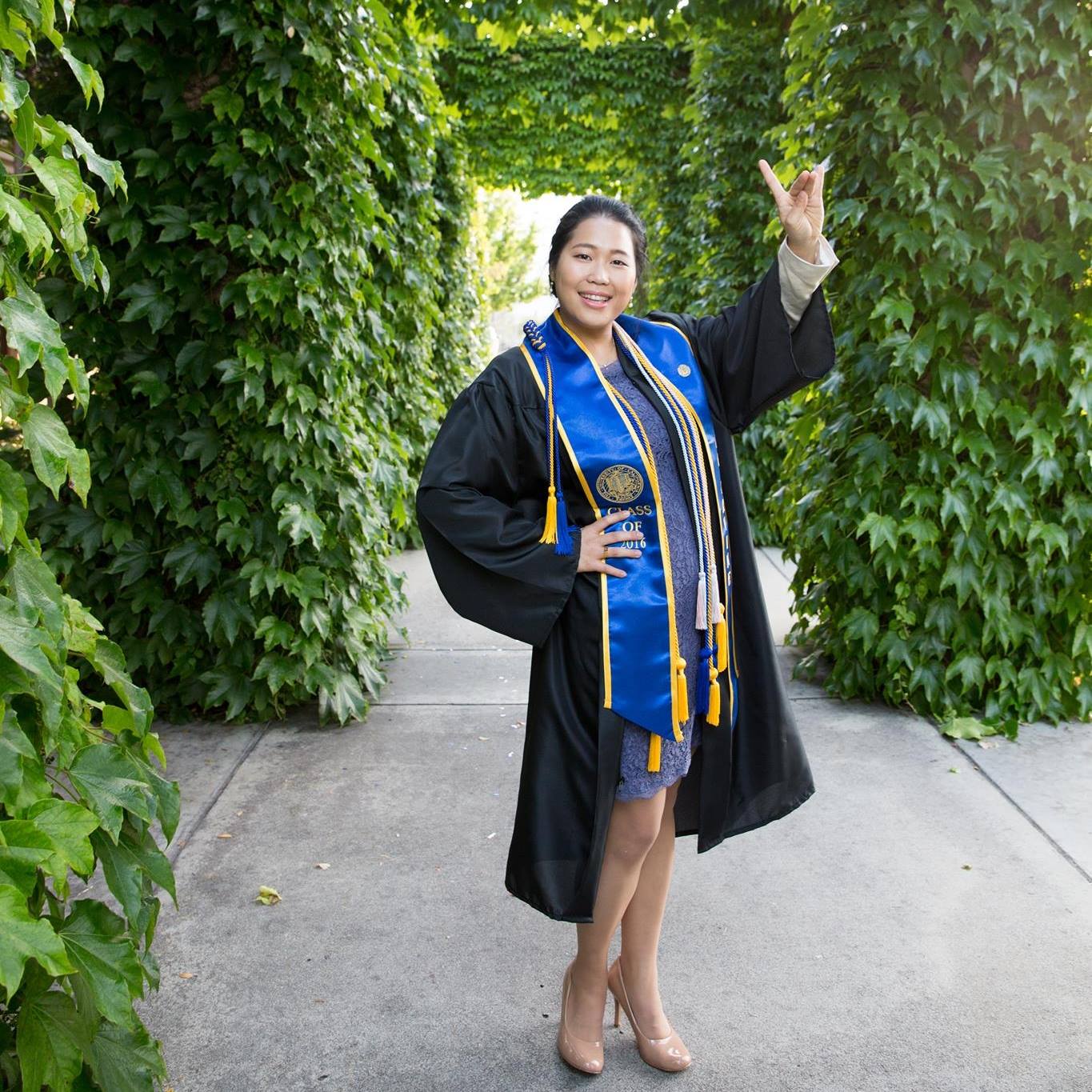 Park immigrated from Korea in 2000 when she was 8. She was a beneficiary of the California Dream Act and Deferred Action for Childhood Arrivals. As a student at UCI, Park recalls being supported through programs for undocumented students and gaining valuable experience through leadership programs and in the labs of Distinguished Professors Roxane Cohen Silver and Jutta Heckhausen and Associate Professor Angela Lukowski in the Psychological Science Department and Professor Mark Warschauer in the School of Education.
"I want to thank all the professors who invested their time fostering me as an undergrad researcher in their labs," Park says. "And, it was wonderful to be a part of a community that allows student voices to be heard."
Her efforts as a hard-working UCI student paid off when she became a recipient of the Chancellor's Award of Distinction and the Dean's Award for Community Engagement, and graduated with the highest honors. She also was named an Undergraduate Research Opportunities Program Fellow and University of California Regent Scholar.
After completing her bachelor's degree, Park enlisted in the U.S. Army Reserves via a Military Accessions Vital to National Interest enlistment program which helped her earn her U.S. citizenship. She took a military leave from her doctoral studies when she was deployed to the Middle East, where she worked as a food inspection specialist for nine months. Upon her return, she got to work on her dissertation. She examined environmental factors on the health and well-being of children.
Her first-hand experience navigating higher education as an undocumented student propels her desire to pursue a career in public policy.
"Seeing the big impact that the California Dream Act had in my life, I'd love to champion legislation for someone else," Park says. "I'd love to be the bridge between developmental science and public policy and be a part of the movement that opens up doors of opportunity."
Super Bowl LVII will be played at 3:30 p.m. PST on Sunday, Feb. 12. It will take place at State Farm Stadium in Glendale, Ariz. The Philadelphia Eagles will play the Kansas City Chiefs.