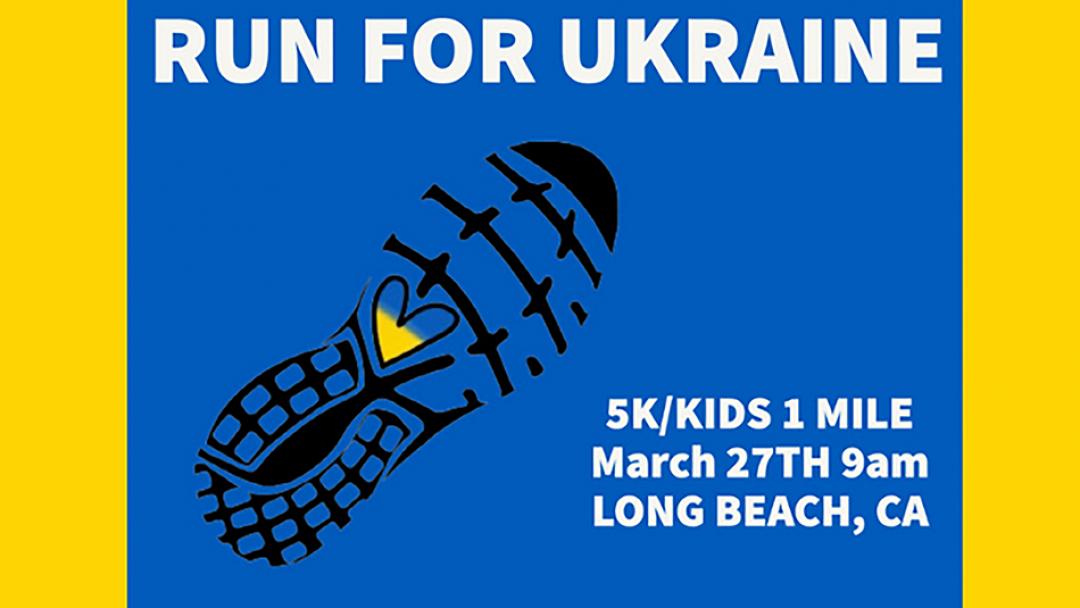 ---
March 27 event to raise funds for families in need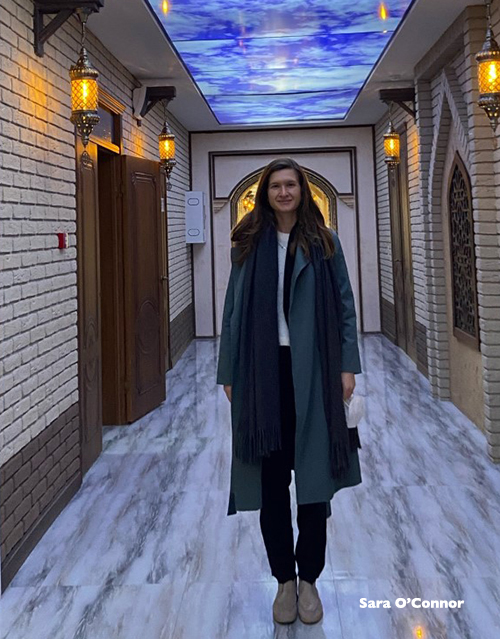 Sara O'Connor, doctoral candidate in urban and environmental planning and policy, wanted to do something to help support the people suffering from war in Ukraine so she organized a 5K run for March 27 in Long Beach.
Registration is open to all. To register, participants need to make a donation to one of three charitable organizations — CARE's Ukraine Crisis Fund, which provides food, water, hygiene kits and cash assistance to Ukrainian families; Voice's of Children, a Ukrainian organization providing psychological and social support to Ukrainian children traumatized by war; or Sunflower of Peace, which prepares first aid medical tactical backpacks for paramedics and doctors on the front lines — and upload the receipt on the registration page. The registration form suggests donating $25 for adults, $15 for students, and $5 for kids under 13.
"I was here just like everybody else watching this happen and it's hard to explain feeling very helpless and very far removed," O'Connor says about watching news coverage of the war in Ukraine. "So much tragedy and we've been processing it alone so I thought of a safe way to get people out of their houses to get together and be a community and understand what another community is going through."
The 5K is a "small way we can say we're so sorry and we support you," she says.
The race begins at 9:05 a.m. at 5500 East Ocean Blvd. in Long Beach. Check in is between 8:15 and 8:45 a.m. A moment of silence will be observed before the race at 9 a.m.
O'Connor is on target to complete her Ph.D. next year. Her dissertation, "Urban Development and Civic Activism in Kazakhstan: Case Studies of Participation Under Authoritarianism," examines activism in authoritarian countries.
She was in Kazakhstan for three months last fall doing field study, interviewing scores of city officials, activists, scholars and people she met on the streets. Her research has already resulted in an upcoming journal article.
"Activism in authoritarian countries conjures images of crowded streets and clashes with police," she notes. "However, movement toward effective change can be made in quieter spaces through targeted initiatives. Issue focused activism is occurring in urban spaces in Kazakhstan responding to centralized urban development schemes and local issues such as residential displacement, transportation accessibility, and green space preservation. Successful civic activism in Kazakhstan's cities sharply contrasts with the concurrent arrests and detainments of protestors."
Her study focuses on the mechanisms of change by asking: how do civic activists in Kazakhstan impact urban development processes and outcomes under authoritarianism?
For more information about the 5K run, visit the registration page.
---
Contact:
Mimi Ko Cruz
Director of Communications
949-824-1278
---
Related:
Long Beach Post News: Long Beach runners gear up for 5k to aid Ukraine during war