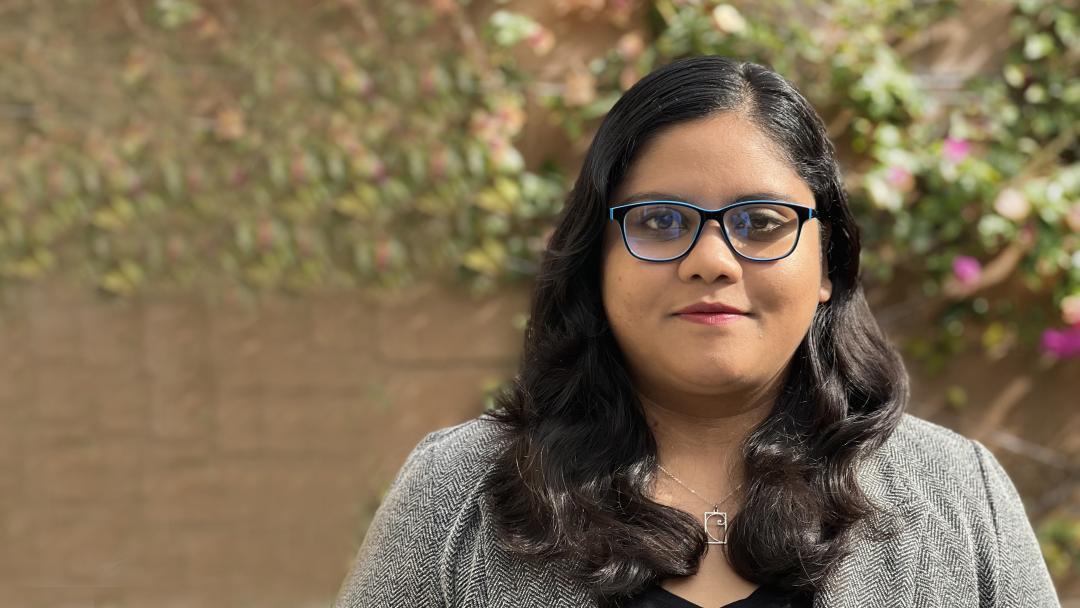 ---
New study pinpoints COVID-19 hotspots, recommends interventions for socially disadvantaged communities
Avipsa Roy, assistant professor of urban planning and public policy, examines why and how pandemic equity issues can be addressed in a new study, published in the Journal of Transport and Health.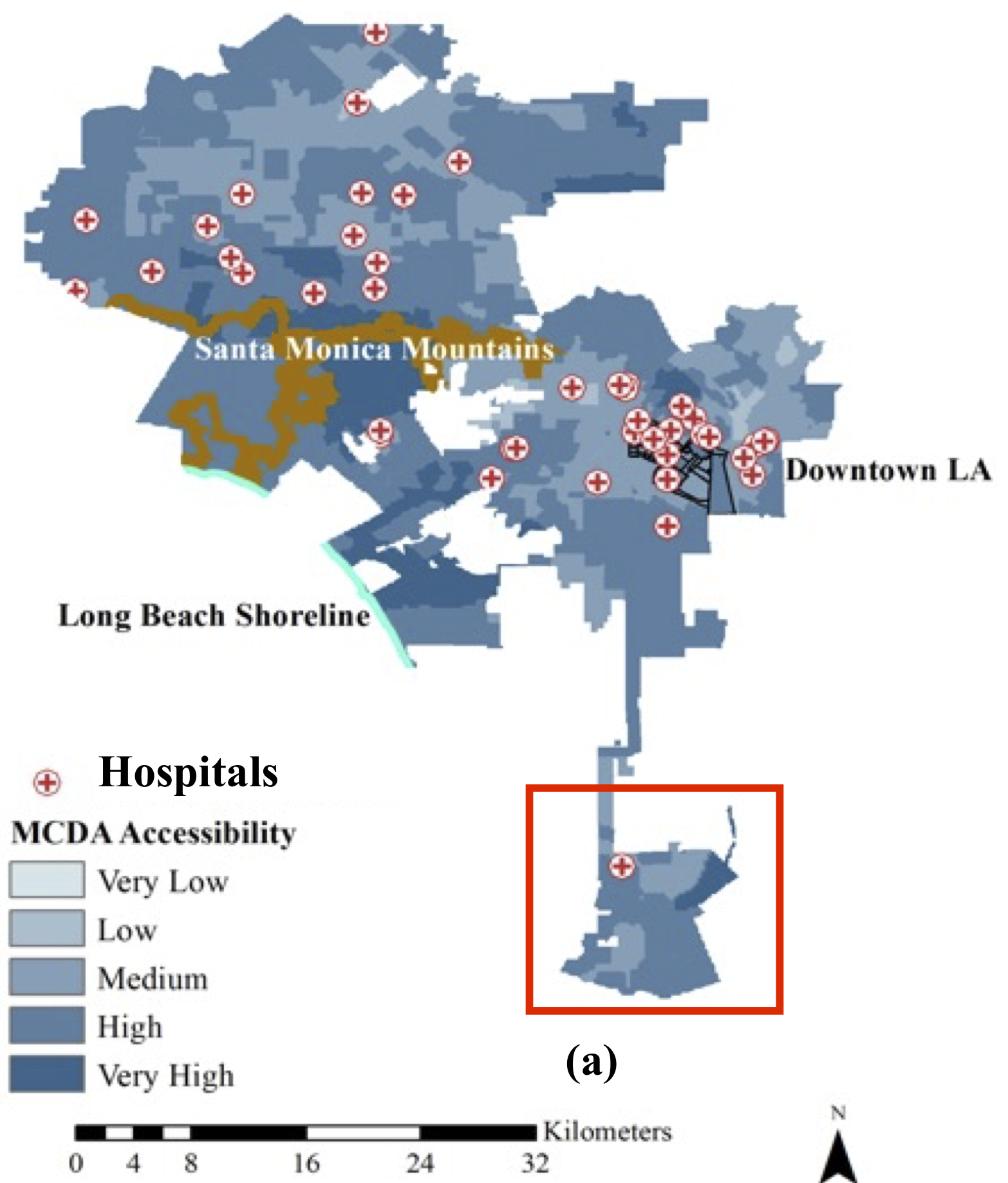 The ongoing coronavirus (COVID-19) pandemic has highlighted the need for individuals to have easy access to healthcare facilities for treatment as well as vaccinations. The surge in COVID-19 hospitalizations during the early phase of the pandemic in 2020 also underscored the fact that accessibility to nearby hospitals for testing and treatment as well as to vaccination sites is crucial for patients with fever or respiratory symptoms, Roy notes.
"Although necessary, quantifying healthcare access is challenging as it depends on a complex interaction between underlying socioeconomic and transportation barriers. Hence, it's crucial to define a measure of accessibility and identify neighborhoods that need more attention in terms of targeted efforts to reduce spread and minimize deaths," Roy points out.
From early on, the socially disadvantaged and people from ethnic minorities, especially those from low-income neighborhoods in Los Angeles, were disproportionately affected by COVID-19, according to the Centers for Disease Control and Prevention.
"The basic curiosity to understand why that was the case and explore which physical and socioeconomic factors contribute to high risk of infections among those affected by the pandemic got me interested in carrying out this research." Roy says.
Her study, "A multicriteria decision analysis framework to measure equitable healthcare access during COVID-19," aims to address the issue by developing a data analytics tool for policymakers to address inequities in healthcare access.
The tool, developed by Roy and her colleague, Bandana Kar of the Oak Ridge National Laboratory's Built Environment Characterization Group, works "by generating an evaluation criteria from underlying factors contributing to a complex social phenomena like healthcare inequity," Roy says. "It captures local variations in accessibility by combining multiple indicators like traffic density, access to vehicles, income and education levels, age groups and other factors, along with COVID-19 cases. It uses a scoring mechanism that generates accessibility maps for the entire L.A. metro area, highlighting neighborhoods that need targeted resource allocation and planning efforts."
The study indicates that although some areas had a low number of reported COVID-19 cases, the cost associated with getting to hospitals was high due to a lack of hospitals within a 30-minute drive.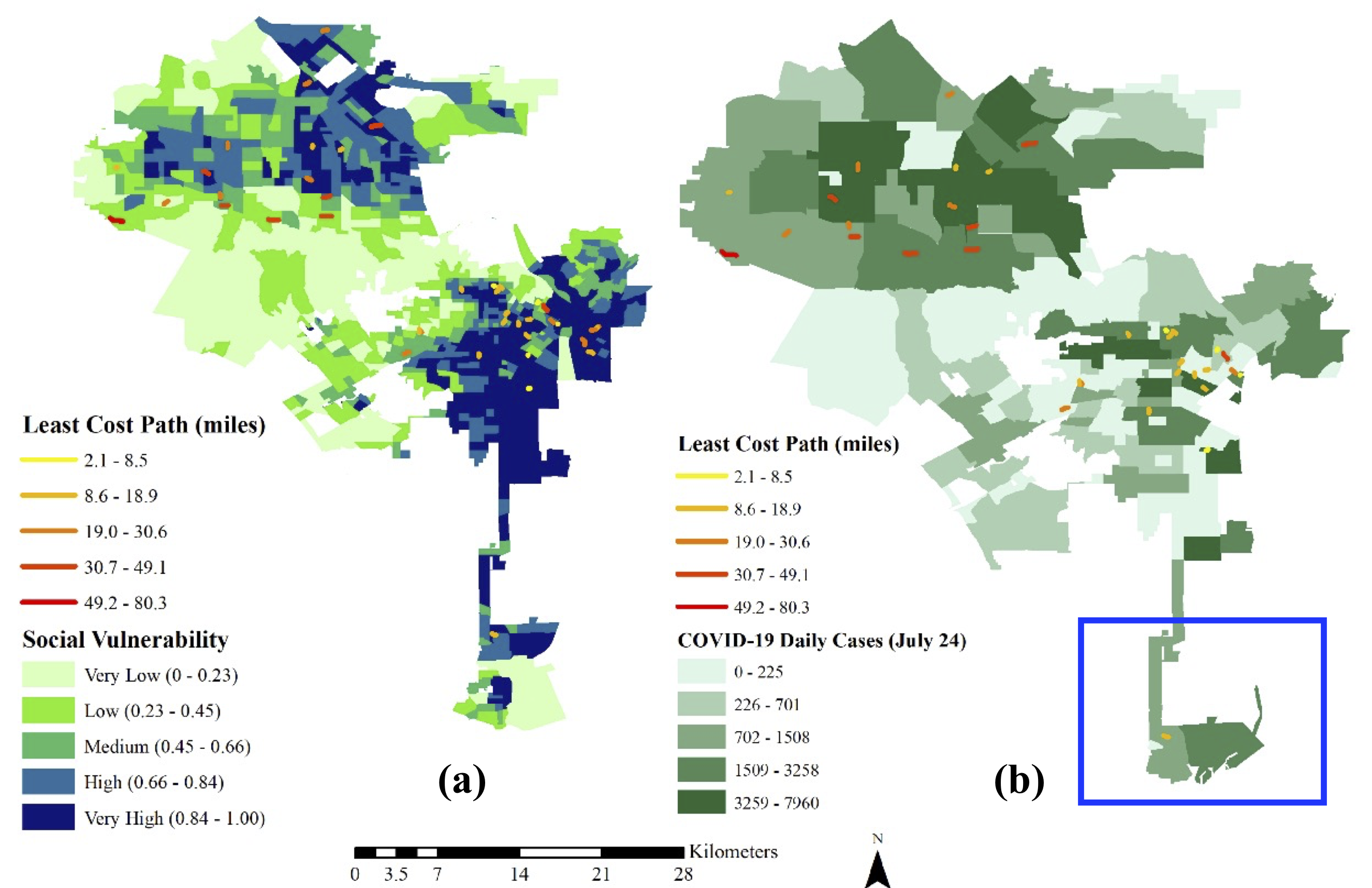 "The COVID-19 hot spots appear to overlap with areas that witness a larger socioeconomic divide and lack access to critical infrastructures (transportation and healthcare facilities) essentially among the socially disadvantaged populations thereby adding to the overall cost of access," Roy explains.
What can be done?
The framework developed from Roy's study accounts for transportation and socioeconomic barriers to determine healthcare accessibility, which could be used by local authorities for resource planning and identifying potential areas of future outbreaks. Policymakers also can use the framework to strategize vaccination drives, based on demography and social vulnerability.
"Policymakers should specifically work toward increasing the number of facilities in proportion to the population density and amount of socially vulnerable populations residing in areas with low and very low access, which are often neglected," Roy says. "These areas will not only need access to pharmacies and urgent care but more emergency facilities in case of COVID-19 like situations where the respiratory health of the vulnerable populations is severely affected. In areas with high social vulnerability, more targeted efforts are required by the local authorities in terms of ensuring frequent testing. The health professionals could arrange for mobile testing vans and/or provide more ambulance services in case of severe respiratory conditions arising due to COVID-19."
The full study is available on the Journal's website.
---
Contact:
Mimi Ko Cruz
Director of Communciations
949-824-1278