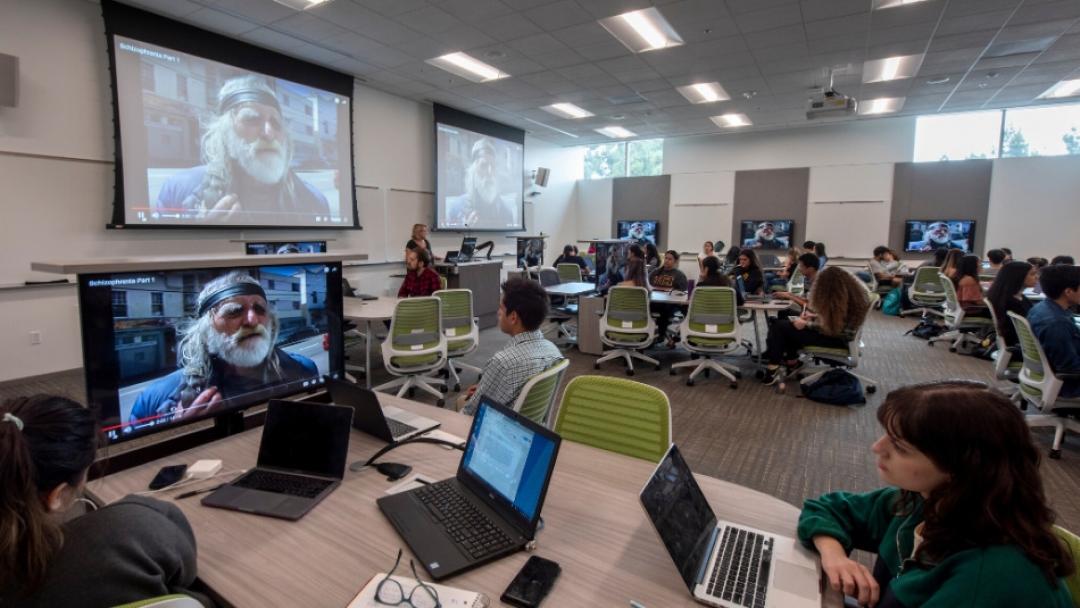 ---
The Social Ecology Graduate Affairs Office is updating its website with the latest COVID-19 information for graduate students. Check back often for updates.
---
Supervised Self-Swab COVID-19 Testing Collection
---
Career Events and Workshops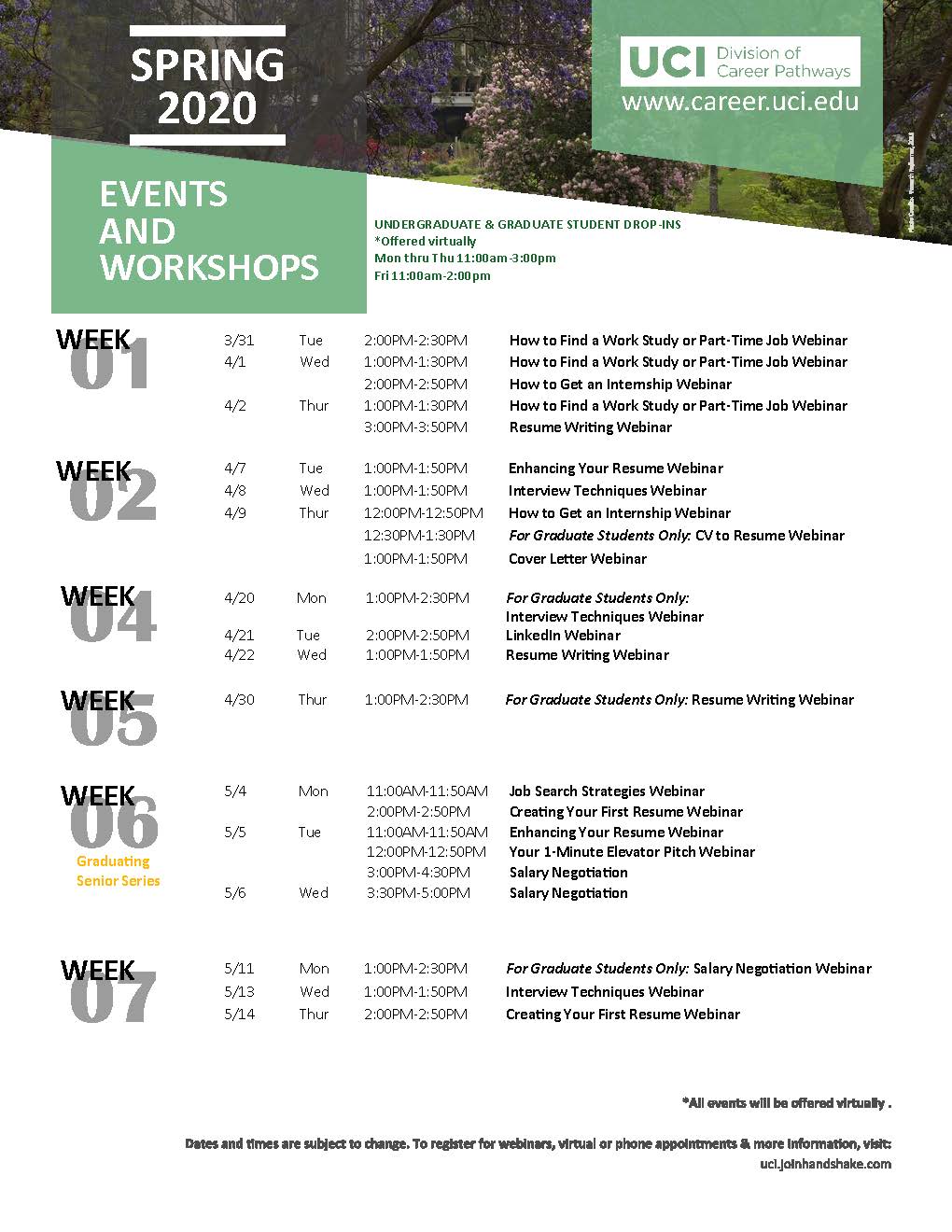 ---
Graduate Division Form Fee Waivers for Spring and Summer
Graduate Division will accept scanned documents and digital signatures for all forms related to enrolled services and exceptions until further notice. More details are available on the graduate division website.
---
Laptop Loan Program
UCI has secured a number of laptops for free loan during Spring quarter to students who don't have access to key remote learning tools. Please review the following Student Laptop Loan Program details before submitting a request.
To request a laptop loan, please follow this link and submit a request form. If you have any questions about the Student Laptop Loan Program, please email: studentequipment@uci.edu.
---
Remote Teaching Bootcamps
Graduate students preparing to teach remotely could benefit from the Division of Teaching Excellence and Innovation and the Office of Information Technology's series of Boot Camp Webinars, offering essential skills, tools, and best practices to prepare remote lectures and set up their courses with a Canvas template. An online hands-on lab is available immediately following each webinar for faculty to ask questions and get help while setting up their course spaces. See the bootcamp schedule.
Another useful resource: DTEI's pedagogical continuity guidelines.
---
Get to Know These Course Tools
Zoom: Now, learn about Zoom. Zoom is a video teleconference service available to the entire UC Irvine community. Log in to get an account. You can use Zoom for office hours, meetings with students and TA, synchronous discussion sections or seminars as long as all of your students are in an accessible time zone. But you can also use Zoom to record lectures. Just create a "Meeting" with just yourself, and press record! Here is a presentation on how to use Zoom. Other resources below.
YuJa: Next, learn about YuJa. You can also record videos using YuJa. But think of YuJa as a place to store your video lectures, no matter how you made them. It provides a digital media library in which you can store everything online. Then, it makes it easy to link to videos via Canvas. You can upload videos created in Zoom to YuJa, too.
Canvas: Finally, learn about UCI Canvas, an online platform for UCI courses. Many of you already use Canvas. It's your and your students one-stop shop for readings, lectures, discussions, assignments, exams, and grades.
---
Commencement
The UCI commencement ceremony will not take place in the same way as previous years. Commencement is actively looking at alternatives to celebrate our graduates in an appropriate manner. Visit the commencement website for updates and additional information.
---
Graduate Affairs Directory
See the directory to reach the School of Social Ecology's gradute affairs staff.