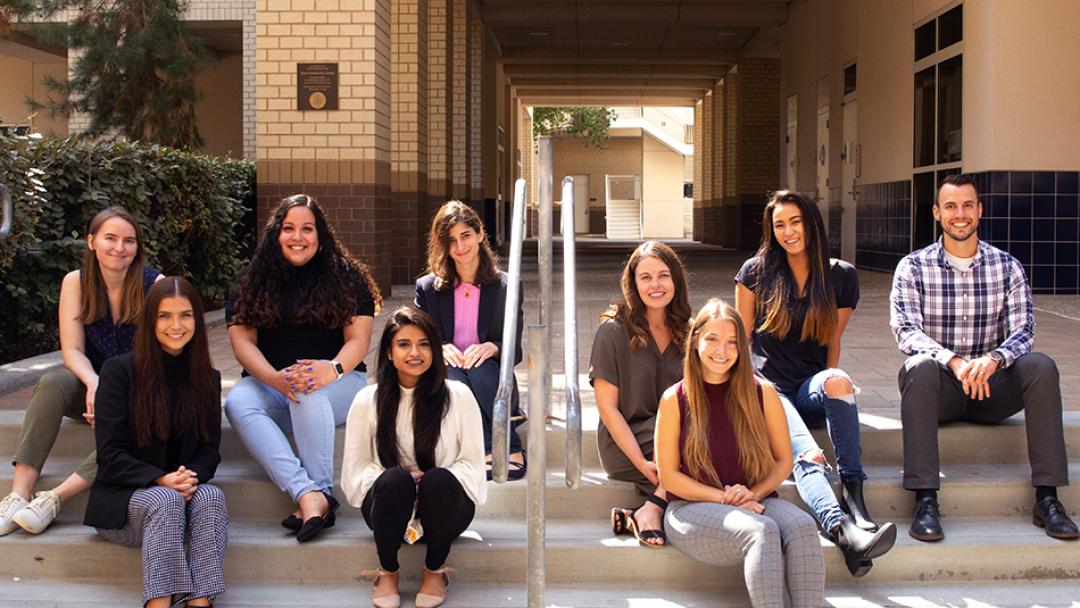 Students in the clinical psychology Ph.D. program. Photo by Han Parker
---
Discipline is 14th among public universities
The University of California, Irvine has been ranked 14th (up from 19th) for the best psychology program among the nation's public universities in U.S. News & World Report's annual graduate school rankings.
"We are delighted, but hardly surprised, to see the ranking for psychology at UCI continue to climb," Dean Jon Gould said. "Their peers nationwide recognize the groundbreaking research our faculty are pursuing, and with the addition of the new clinical Ph.D. program, the Department of Psychological Science will continue to soar. We're now a top-15 program among public universities, and we expect to be in the top 10 in the years ahead."
Psychology, ranked 30th (up from 36th) over all universities nationwide, is administered by the Department of Psychological Science in the School of Social Ecology and the Department of Cognitive Sciences in the School of Social Sciences.
"We are excited that our increased research productivity, strong undergraduate and graduate programs, and excellent students are being recognized," said Susan Charles, chair of psychological science. "We are producing research that addresses some of the most fundamental issues in society, and our students and faculty are among the best in the field."
The school has 1,276 undergrads, majoring in psychological science, 80 doctoral students and eight post doctoral scholars in psychological science this quarter.
The department includes 36 faculty members, including prominent scholars who are experts on child development, memory, trauma and aging, among other topics. Their specialties include everything from developmental, social, personality, health, psychology and law, biological, clinical, cultural, community, environmental, and ecological psychology. The faculty are united by an overarching interest in understanding the origins of human behavior as it develops across the life course and in diverse sociocultural contexts. They also share a strong commitment to interdisciplinary scholarship and to research that has the potential for application to important societal problems.
The degree programs include:
---
Contact:
Mimi Ko Cruz
Director of Communications
949-824-1278