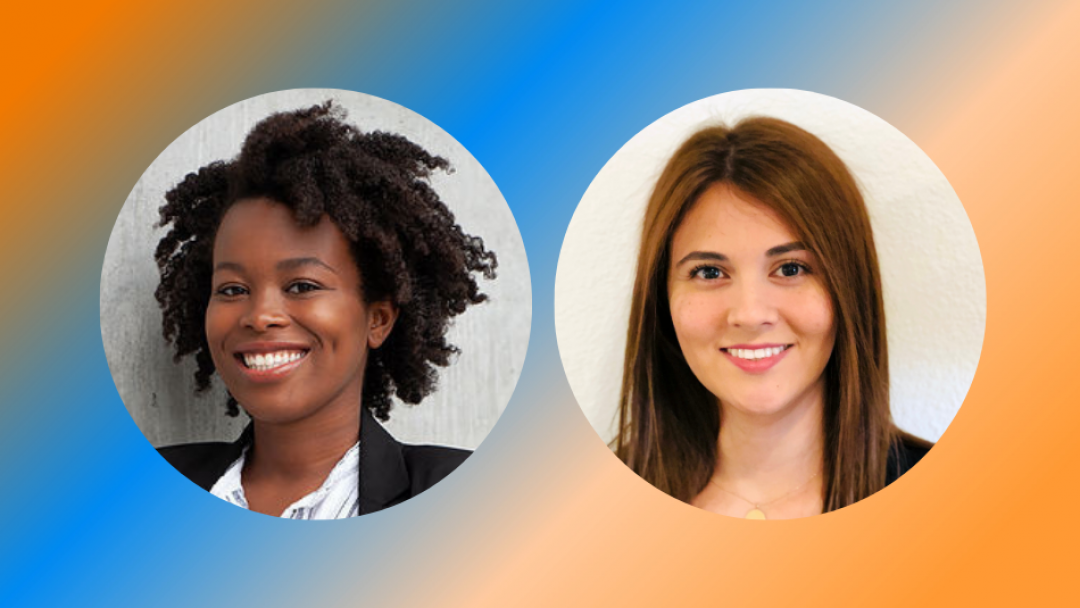 Kennedy Blevins, left, and Veronica Ramirez will research well-being as Ford Fellows.
---
Kennedy Blevins and Veronica Ramirez, both Ph.D. students in psychological science, have been awarded Ford Foundation Predoctoral Fellowships. The honor comes with a total of $81,000 in stipends over the next three years for each student.
Kennedy Blevins
Blevins expects to complete her dissertation and graduate in 2024.
Her dissertation research, she says, will "examine how culturally relevant phenomena relate to psychological and physical well-being. Specifically, I am interested in the Superwoman schema, which posits that Black women are naturally resilient and self-sufficient. While the attributes of resilience and self-sufficiency may typically be considered positive, some aspects of the Superwoman schema may have negative health consequences. Taking into consideration the cultural context of psychological phenomena may help us better understand health disparities and health protective factors for individuals from diverse backgrounds."
Blevins, who earned a bachelor's degree in psychology from Cal State Long beach in 2018, says that being an Anteater "has played a pivotal role in my professional development and personal growth. I am fortunate to have found a supportive network of faculty and peers both in the School of Social Ecology and through programs offered by the Graduate Division."
Her advice to students thinking about pursuing doctoral degrees:
"Believe in yourself and identify others who believe in you, too. Having a supportive environment in terms of your department, faculty and peers will go a long way — both for your professional success and well-being."
Veronica Ramirez
Ramirez, who has a bachelor's degree in psychology from the University of San Diego, also expects to complete her dissertation and graduate in 2024.
Her research will focus on understanding physiological mechanisms of negative emotions, like heart rate variability, and their association with addictive behaviors and health outcomes, as well as the role of socioeconomic status in this relation.
"I will leverage wearable and mobile technologies to conduct this research longitudinally and in real-world settings," she explains.
As for her UCI experience, Ramirez calls it wonderful for many reasons: "the exciting research, the top tier academics, and very importantly, the people. I feel our department is a very collaborative environment with kind and genuine peers and professors. My advisors, Dr. Stephen Schueller (TEAM Lab) and Dr. Sarah Pressman (STEP Lab) are amazing. They truly care about their students, and this has been invaluable during my doctoral experience."
Her advice to future doctoral students: "Obtaining research experience can help you figure out if a Ph.D. is something you do want to pursue. Find a mentor who can help guide you, such as a professor or a graduate student; this makes a significant difference in the process. And don't be afraid to reach out and ask for advice!"
---
Contact:
Mimi Ko Cruz
Director of Communications
mkcruz@uci.edu
949-824-1278