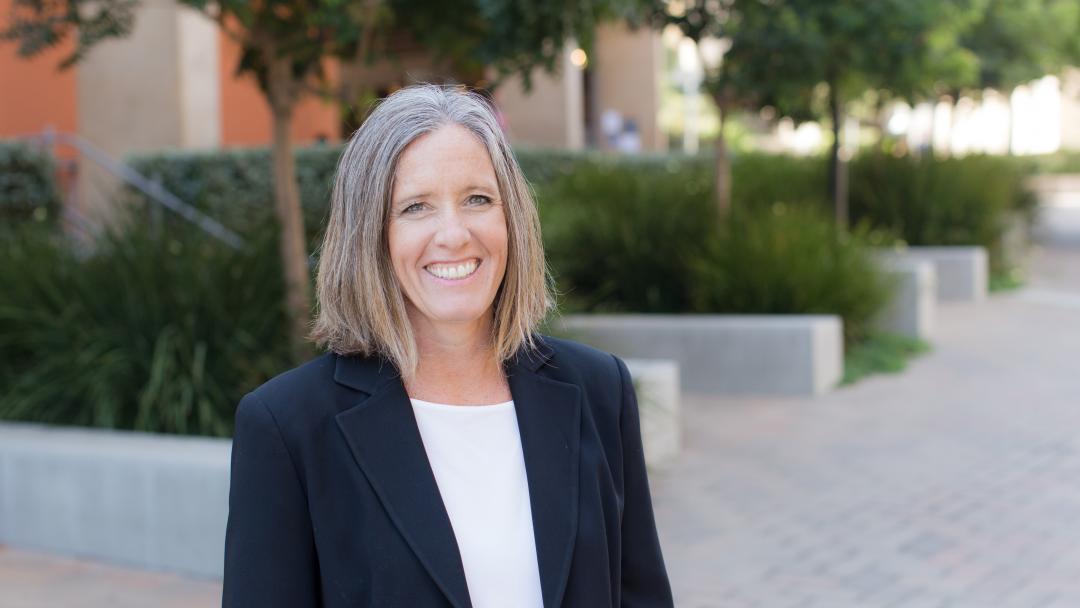 ---
U.S. Department of Education awards over $900,000 to train doctoral students in psychological science
The U.S. Dept. of Education has awarded UCI six awards, totalling $5,157,732 to support 34 Ph.D. student fellowships through its Graduate Assistance in Areas of National Need (GAANN) program. More than $900,000 of the funds will go to doctoral students in psychological science over the next three years, thanks to the efforts of Professor Jodi Quas and colleagues.
"The program provides fellowships to promising doctoral students to pursue cutting-edge work in fields considered crucial to improving our lives and world," Quas said. "For the first time since the inception of the program, psychology was included as one of these fields. Our grant (for psychological science) totals $910,188, which will go to supporting both existing and incoming students."
The psychological science Ph.D. program's overall goal "is to train our doctoral students on how to pursue ecologically embedded research that addresses social inequities faced by vulnerable and marginalized populations in society," she explained. "Within this broader goal, GAANN fellows will be selected whose work is specifically focused on one of three key target areas: clinical psychology focused on mental health disparities; psychology and law focused on justice for youth and families and developing and testing of scalable technologies that improve access to psychological services."
Quas will oversee the grant and training of the fellows along with Alyson Zalta and Kate Kuhlman, assistant professors of psychological science, who were instrumental in securing the grant. Quas, Zalta and Kuhlman will be working closely with Candice Odgers, professor of psychological science and the department's DECADE (Diverse Educational Community and Doctoral Experience) mentor, to ensure that the GAANN fellows and their training emphasize equity, diversity and inclusion.
In their announcement of the six GAANN awards, Pramod Khargonekar, vice chancellor for research, and Gillian R. Hayes, vice provost of graduate education, noted that UCI will select 34 Ph.D. students from the School of Social Ecology, School of Biological Sciences, Donald Bren School of Information and Computer Sciences and Henry Samueli School of Engineering for the fellowships this year. They congratulated Quas and the other five principal investigators, who landed the GAANN awards: Naomi Morrissette, associate professor of molecular biology; Cascade Sorte, assistant professor of ecology and evolutionary biology; Sam Malek, professor of informatics; Russell Detwiler, associate professor of civil and environmental engineering; and Faryar Jabbari, professor of mechanical and aerospace engineering.
The first GAANN Fellows in the School of Social Ecology are: Krystina Adriana Boyd-Frenkel, Emma Simpson, Curtis Smith IV, Mai-Lan Tran and Katherine Wislocki. Their fellowships will cover their student fees for the rest of this academic year and provide a stipend so they don't have to work as teaching assistants. They also will receive support for research-related expenses.
---
Contact:
Mimi Ko Cruz
Director of Communciations
949-824-1278