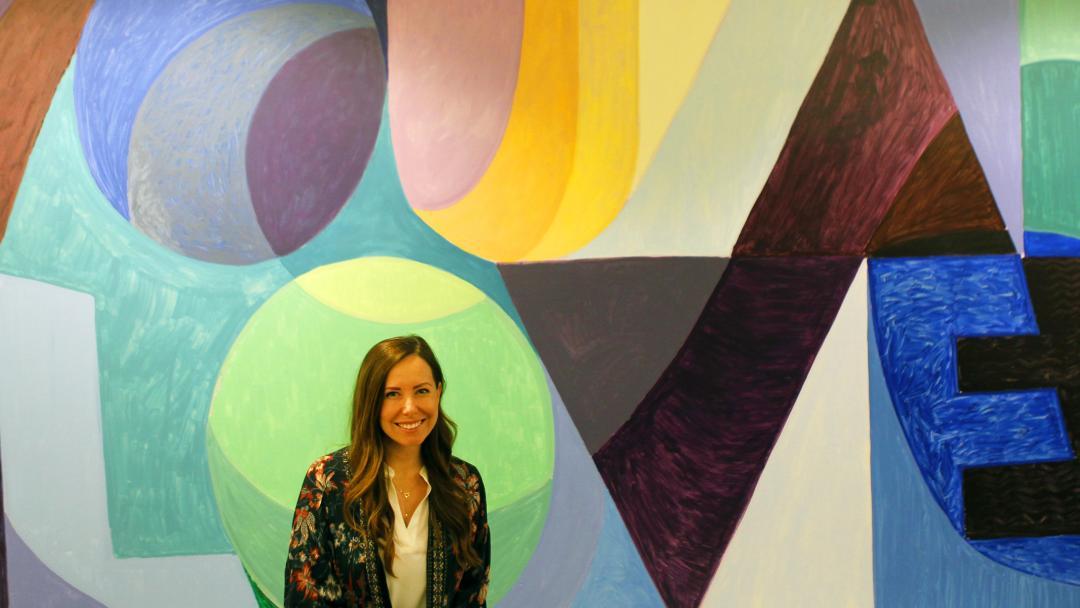 ---
Kelsey Morgan keeps her promise
Kelsey Morgan made a pledge 11 years ago and she's been working on it ever since.
She promised Lilian of Uganda that she would fight to end human trafficking.
Before being trafficked, Lillian owned a small printing business in Kampala, Uganda and had been struggling to make ends meet. A woman approached her one day and offered her a job in China where she could make more money in a month than she saw in an entire year. When she arrived in China, her passport and visa were taken from her, she was brutally raped, and then forced into prostitution. By the time she was able to escape, she was suffering from severe PTSD and was pregnant.
"I will never forget the car ride back to our aftercare shelter with Lillian," Morgan recalls. "She was so grateful to be home and alive. As she shared her story with me, she emphasized how many girls were still suffering in sexual exploitation. 'There are so many girls there. So so many,' she cried when she told me. She asked me to help them and on that day in 2011, I promised her that I would do everything in my power to help. I committed myself to ending human trafficking and supporting the recovery and restoration of survivors."
So, Morgan worked developing a model to combat trafficking until 2015, when the UCI alumna, who has an undergraduate degree in international studies, founded her own nonprofit organization, Willow international. And, in 2021, Willow and another organization with the same mission, 10ThousandWindows, teamed up to form EverFree. Over the years, the organizations have helped thousands of human trafficking survivors heal.
Frustrated with the lack of evidence on what programs were working to support recovery and keep survivors free, Morgan met with the dean of the School of Social Ecology with the hopes of partnering with graduate students a few years ago. Instead, she ended up joining the Ph.D. program in social ecology to develop an assessment tool to ensure survivors have access to the support and resources they need and to help programs measure their impact. With her doctorate in hand next year, Morgan aims to advance the field of international human rights.
"Human trafficking is a pervasive, global issue impacting more than 40.3 million victims worldwide, with severe implications for its victims," she stresses. "Globally, victims face significant mental and physical health complications and many experience revictimization. After exiting exploitation, the reintegration process is a long-term, complex process requiring myriad services. Policymakers, funders, and practitioners need sound research to analyze the impact of current victim service programs and to provide practical solutions for protection, prevention, and reintegration. Yet, very few evaluations have ever been conducted and the handful of evaluation tools that do exist do not include survivor input and have significant weaknesses and limitations."
That's why Morgan's dissertation research aims to develop a validated and valuable tool that can guide outcome research, increase outcomes for survivors of human trafficking, and guide policymakers, funders, and practitioners. Her project consists of 3 phases:
adaptation of the Poverty Stoplight and validation of indicators for use within the anti-trafficking sector,
local adaptation of the validated tool for a pilot, and
pilot implementation and study.
"I love my program at UCI and working with Richard Matthew and Angela Robinson," says Morgan, who has a 2-and-a-half-year old daughter. "My desire is for every child around the world to be free, safe, and have the opportunity to thrive."
— Story by Mimi Ko Cruz / Video by Han Parker / Photo by Karen Tapia