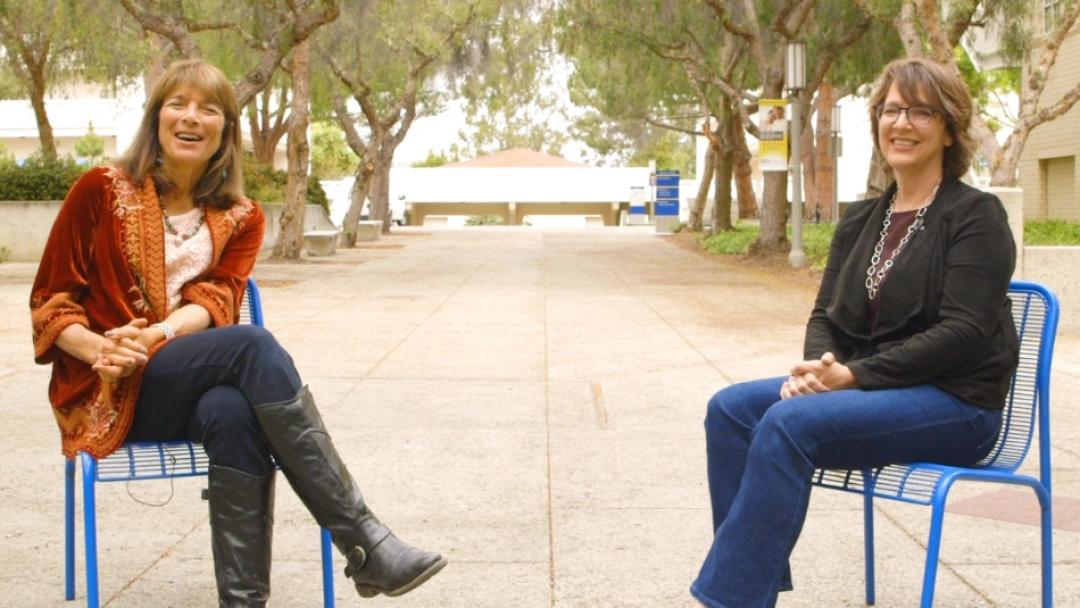 ---
Susan Charles offers tips for the elderly during the pandemic
Susan Charles, chair and professor of psychological science, and Dean Nancy Guerra discussed how to support seniors during the coronavirus pandemic during "Parkside Chats," a School of Social Ecology webinar series highlighting the school's experts on the social, environmental and mental health effects of today's pandemic.
Watch the preview:
The webinar:
5 Takeaways:
Keeping ourselves healthy is both a sprint AND a marathon these days. Protecting ourselves and loved ones from COVID-19 is vitally important, but so is maintaining a healthy lifestyle (taking necessary medication, doing exercise).
Older adults are often the target of fraudsters. Fraudsters often pretend they are raising money for a cause and start by asking for as little as $20. Fraudsters may tell people that there is a problem with their bank account of their computer, and they convince them to give them personal information. Having regular conversations with older relatives helps to alert you to these potential problems.
Depression looks different among older adults than younger adults. Younger adults often express high levels of anger or anguish when they are depressed. Older adults who are depressed are more likely to report not feeling happy or enjoying life, but they often do not express high levels of sadness.
Everyone thrives when they feel that there is purpose in their lives. Engage older adults in activities where they feel needed. Ask their advice, or help them find meaningful activities.
People are social creatures. People need others, and often having one or two close friends or family members are not enough. If you feel like an older family member is isolated, try to get them to call an old friend or another family member.
---
Media contact:
Mimi Ko Cruz, 848-824-1278