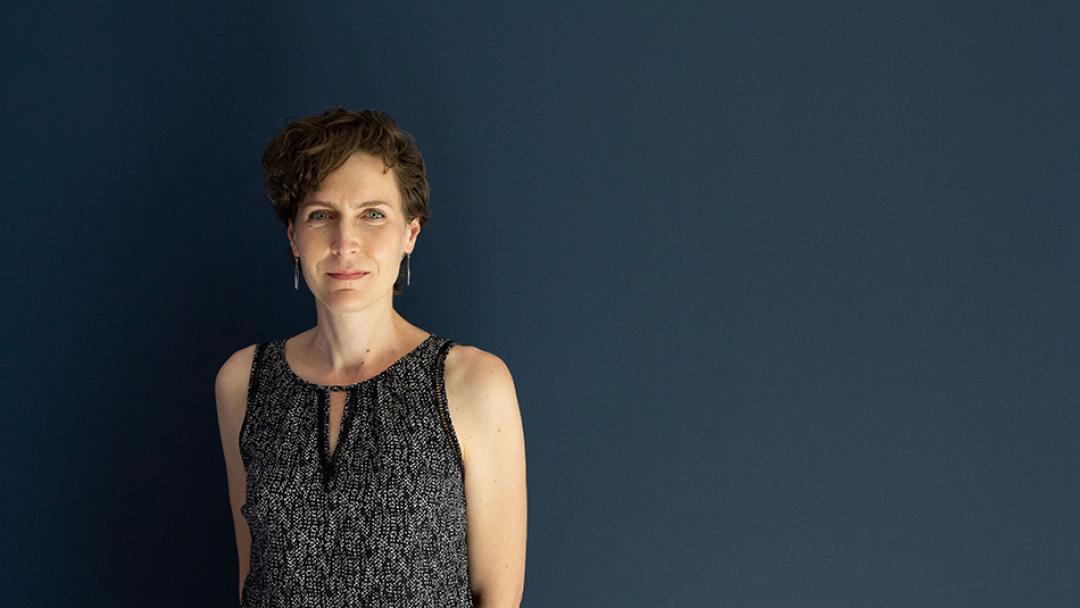 ---
Professor envisions department expansion
Emily Owens, professor of criminology, law and society has been appointed to serve as her department's new chair.
The Irvine resident, who joined UCI's faculty in 2016, says she envisions the highly-ranked department continuing to be an international leader in the study of criminology and legal systems. "We are truly an interdisciplinary department, united by a shared interest in how people interact with the law and with public policies, and each faculty member is really at the top of their game," she says.
Owens commenced her new role as chair on July 1. She has a Ph.D. and M.A. in economics from the University of Maryland, College Park, and a B.S. in applied math and economics from Brown University. She lives with her husband Matt; two children, Alexandra and Olivia; and a fish named Swimmy. She recently answered the following questions:
What is your most important role as chair?
I want us to both expand, and also redevelop a sense of community after the pandemic. We are all still in different places mentally and physically, and I view this as a real opportunity to identify what 'the department' can do to contribute to the professional satisfaction and ongoing education of faculty, staff, and students.
What is your research focus?
As an economist, I am really interested in how the people who operate our government make decisions. I primarily study how police, judges, and lawyers change in response to their environment. I also conduct research evaluating how local, state, and federal policies impact the overall level of crime in a place, including alcohol regulation, immigration policy, and economic development programs.
What is a fun fact about yourself?
My children regularly remind me that there is literally nothing fun about me.
What is your favorite book?
I am now reading 'O Caledonia' by Elspeth Barker for the third time in a row. After that, I will probably re-read 'Mexican Gothic' by Silvia Moreno-Garcia. So I guess that's a type.
Favorite movie?
I am not sure why there is not a movie version of 'Spoiler Alert' and 'All the Feels' (both books by Olivia Dade). That would probably be my favorite movie.
---
Contact:
Mimi Ko Cruz
Director of Communications
949-824-1278