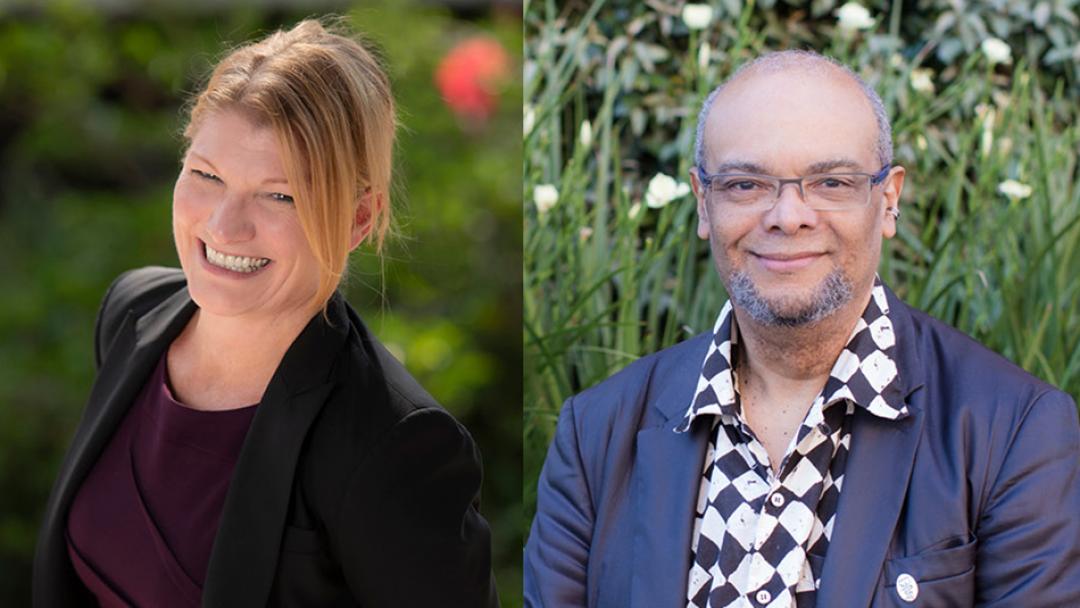 Psychological Science Professors Candice Odgers, left, and Julian Thayer have made Clarivate's 2021 "Highly Cited Researchers" list.
---
Candice Odgers, professor of psychological science, and Julian Thayer, distinguished professor of psychological science, have made Clarivate's 2021"Highly Cited Researchers" list.
Each year, Clarivate, a company that provides scientific analytics, identifies the world's most influential researchers ─ then select few who have been most frequently cited by their peers over the last decade. In 2021, fewer than 6,700, or about 0.1%, of the world's researchers, in 21 research fields and across multiple fields, have earned the exclusive distinction. Odgers and Thayer are among those recognized for exceptional research influence, demonstrated by the production of multiple highly-cited papers that rank in the top 1% by citations for field and year in the Web of Science.
Odgers' research focuses on how social inequalities and early adversity influence children's future health and well-being, with an emphasis on how new technologies, including mobile phones and web-based tools, can be used to understand and improve the lives of young people.
Thayer specializes in health psychology, psychopathology, health disparities, heart rate variability, emotions, stress and neuroimaging research.
---
Contact:
Mimi Ko Cruz
Director of Communications
949-824-1278