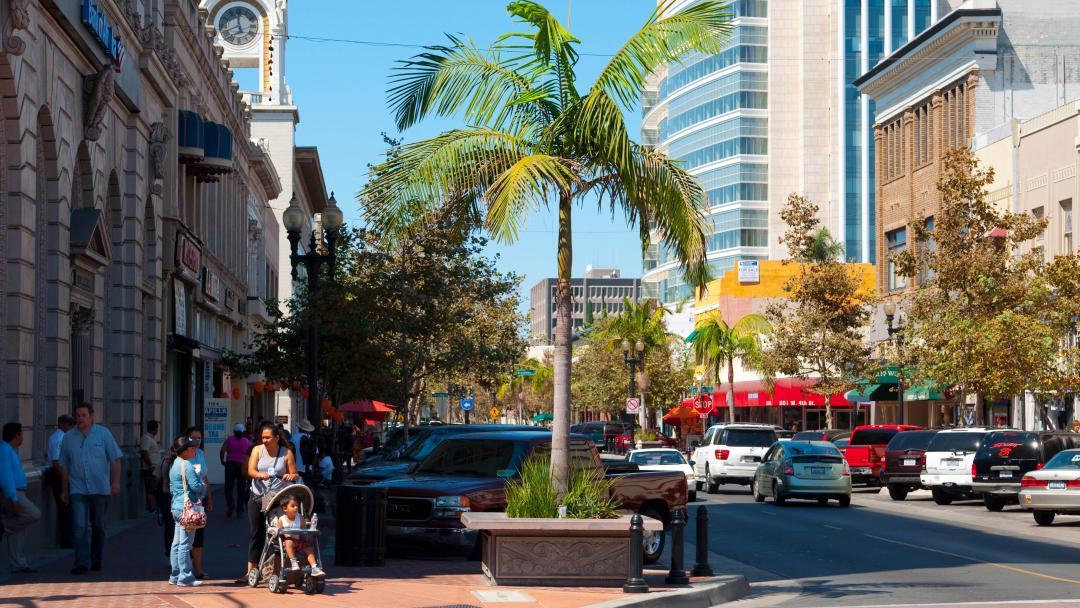 ---
Santa Ana is among the least likely to benefit from unemployment insurance and CARES Act, according to new report
Orange County's low-income and immigrant neighborhoods and communities of color are most at risk of not receiving state and federal unemployment benefits, according to a new report, authored by Virginia Parks, professor and chair of urban planning and public policy; Douglas Houston, associate professor of urban planning and public policy, Paul Ong, a research professor at UCLA; and Youjin B. Kim, UCI doctoral student in urban planning and public policy.
"We need to reach out and help these communities fast," Parks says, adding that they stand to benefit the least from the federal Coronavirus Aid, Relief, and Economic Security (CARES) Act. The CARES Act, signed into law last month, provides $2.2 trillion in economic relief and greatly expands the unemployment insurance (UI) system.
The report, "Economic Impacts of the COVID-19 Crisis in Orange County, California: Neighborhood Gaps in Unemployment-Insurance Coverage," finds Orange County's neighborhoods at highest risk of not receiving adequate economic assistance in the wake of the COVID-19 unemployment crisis are low-income, predominantly Latinx or Asian, and immigrant. And, the majority of the highest-risk neighborhoods are concentrated in Santa Ana.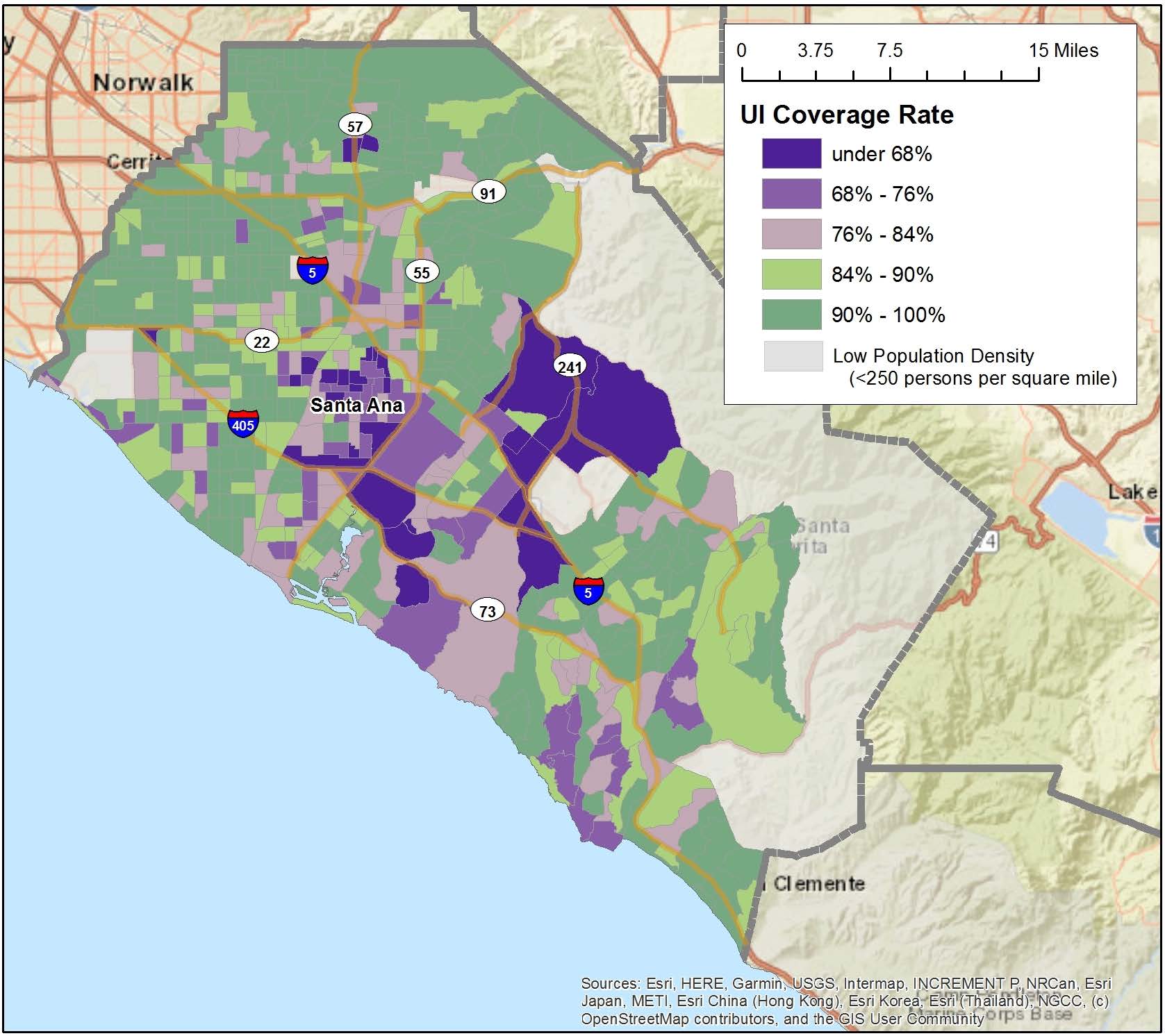 "Residents of these Orange County neighborhoods have the fewest economic resources to weather a prolonged economic downturn," the report's authors note. "Their immediate economic well-being matters not only for their families, but also for the economic resilience of their immediate communities and cities."
"We've known about the inequalities inherent within the contemporary labor market for some time now, especially the growth of low-wage work since the Great Recession," Parks says. "But, this report sheds new light on yet another dimension of vulnerability for workers at the lower end of the labor market. Before the onset of the COVID-19 crisis, these workers weren't covered by unemployment insurance. Now, they're most at risk of being left out of current recovery efforts. Benefits under the CARES Act won't extend to all of them, and obstacles are great for those newly eligible. Figuring out how to connect workers to jobless benefits and other recovery supports needs to happen quickly, both for their families and for the economy at large. Rather than letting history repeat itself, we should be prioritizing these communities through targeted outreach. What our recovery will look like depends upon what happens right now."
The researchers argue that it is critically important to find ways to equitably implement and enroll eligible workers in the expanded UI programs. Eligible workers may not apply for benefits because they do not know they are eligible, do not know how to apply, or get discouraged during the process.
So, it is imperative to continually monitor developments and analyze direct measurements of payments of the CARES Act at the neighborhood level. Such information, the researchers say, "is vital to a fair and equitable immediate response to the COVID-19 crisis, and subsequently to post-coronavirus recovery efforts."
To that end, they make the following recommendations:
Enact federal and state policy that provides UI benefits to marginalized populations least likely to receive UI benefits from the CARES Act, including authorized immigrant workers who may be deemed ineligible for federal Pandemic Employment Assistance.
Expand state UI outreach efforts, targeting marginalized populations least likely to apply for UI benefits. Fund community-based organizations to aid in this effort.
Create state programs targeted at providing economic assistance and social services to immigrant neighborhoods with high rates of unemployment.
Ensure that marginalized populations are aware of, and take advantage of, resources in the private and the philanthropic sector to help weather the COVID-19 storm.
Enact federal and state policies, and fund programs, to equip economically displaced persons with job skills that are marketable during and after the COVID-19 crisis.
---
Media contact:
Mimi Ko Cruz
949-824-1278