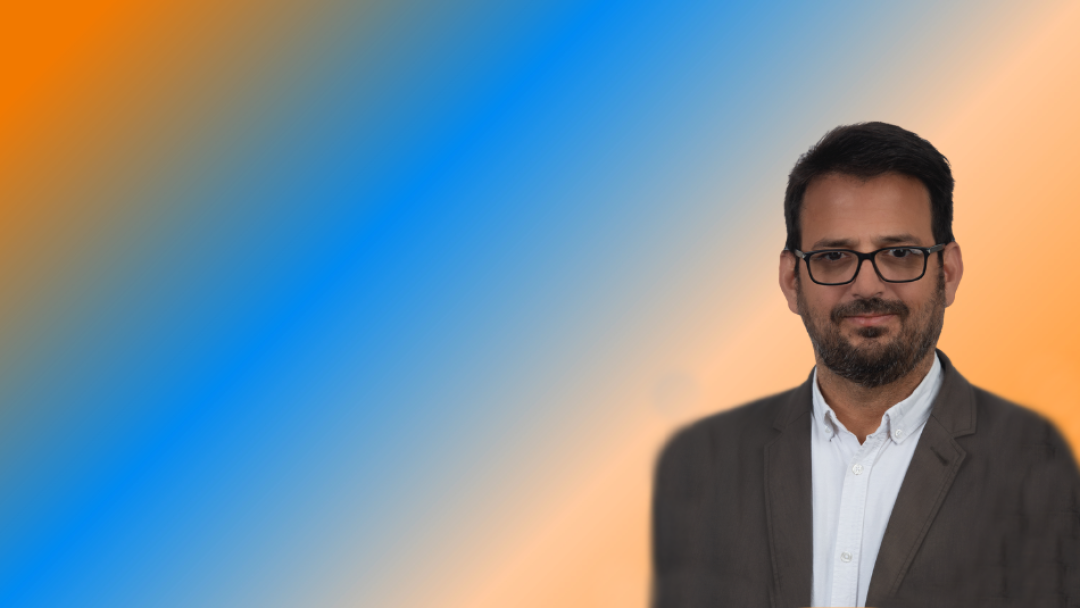 ---
Professor aims to expand partnerships
Walter Nicholls, professor of urban planning and public policy, has been appointed to serve as his department's new chair. He started in his new role July 1.
Nicholls, who lives in Los Angeles with his wife Marie and two children, Emile and Louise, joined UCI's faculty in 2015. He has a B.A. in history and a Ph.D. in urban planning from UCLA.
As chair, he hopes to expand partnerships between faculty and community groups concerned with housing and climate change, among other pressing social issues. He recently answered the following questions.
What is your vision for the Department of Urban Planning and Public Policy?
Two existential threats face California: climate change and increasingly unaffordable places to live. Faculty in the Department of Urban Planning and Public Policy are experts in environmental sustainability, housing and transportation, and urban inequalities. We possess the expertise to not only understand the causes of these very serious problems, but also to develop sustainable and socially just solutions. My vision is to amplify the department's strategic position in this historical juncture, develop partnerships with regional and statewide partners to effectuate change, and educate more students to become future leaders.
What is your most important role as chair?
The most important roles of the chair are to work with faculty to create a common vision of the department and do the day to day work to make the vision a reality.
What is your research focus?
I have three interests that overlap in my research: urban politics, social movements, and immigration. My research examines how cities enable undocumented immigrants to become politically active members of society. It also examines how city officials (elected and administrative) develop policies to incorporate, control, and /or exclude undocumented migrant populations. Though much of my research has focused on the United States, I have also spent much time researching these issues in France and the Netherlands.
What is a fun fact about yourself?
For a period of my life, I was an expert on urban policy of Toulouse, France (long story).
What is your favorite book and why?
Fiction: 'Savage Detectives' by Roberto Bolaño – This book is thrilling. It examines the escapades of a group of avant garde poets in 1970s Mexico City.

Nonfiction: 'Discipline and Punish' by Michel Foucault – I love the author's writing style and his dazzling ability to connect big ideas with meticulously researched details.
Favorite movie?
'La Dolce Vita.'
---
Contact:
Mimi Ko Cruz
Director of Communications
949-824-1278