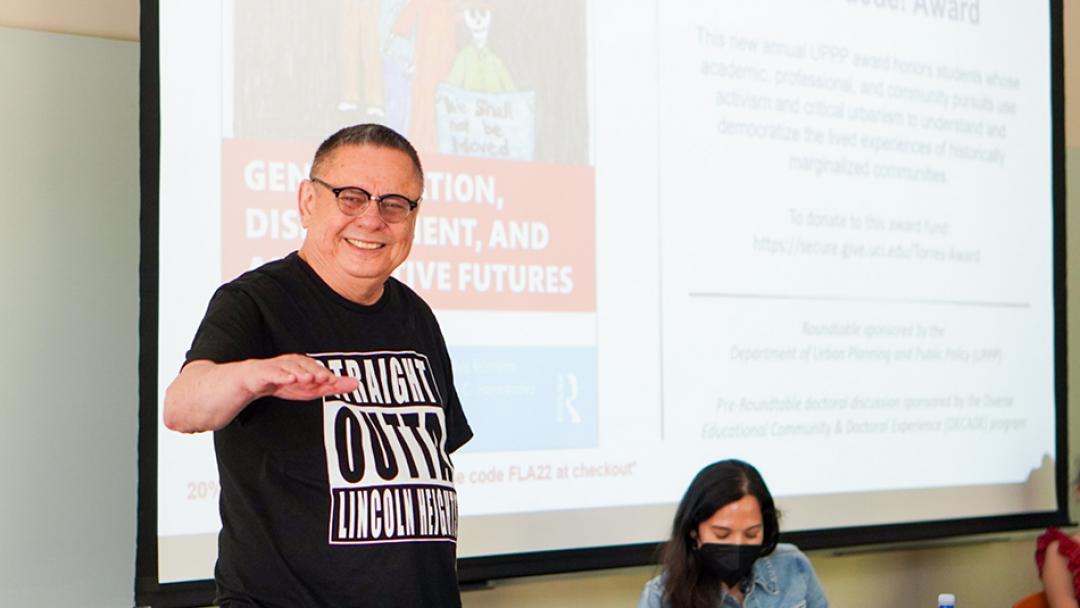 ---
Rodolfo D. Torres ¡Sí Se Puede! Award established to help student activists
The Department of Urban Planning and Public Policy has launched a fundraising drive for a new scholarship, the Rodolfo D. Torres ¡Sí Se Puede! Award.
The award pays tribute to Torres, emeritus professor of urban planning and public policy.
"It honors the wonderful legacy that Rudy has left for our department," says María G. Rendón, associate professor of urban planning and public policy. "He has advocated for the diversity of our students, whether undergraduate or graduate level, and for the diversification of our faculty. He has inspired generations of students with his classes and many of his students are not only doing research in academia, they are doing really important work in the community, so this award honors his enormous legacy."
The award will be bestowed on students who are engaged in scholarship or activism in historically marginalized communities.
"I am honored to have this award named after me," Torres says. "The ¡Sí Se Puede! Award will go to a graduate who best challenges, provokes and contributes to the democratization of historically marginalized urban communities. Thus, it is my hope that the recipient will offer a thoughtful vision of transformative ideas for the 21st century and provide planners and activists with invaluable tools for building a democratic and just economy."
Donations for the award can be made through the Urban Planning & Public Policy Student Award Fund.
---
Contact:
Mimi Ko Cruz
Director of Communications
949-824-1278