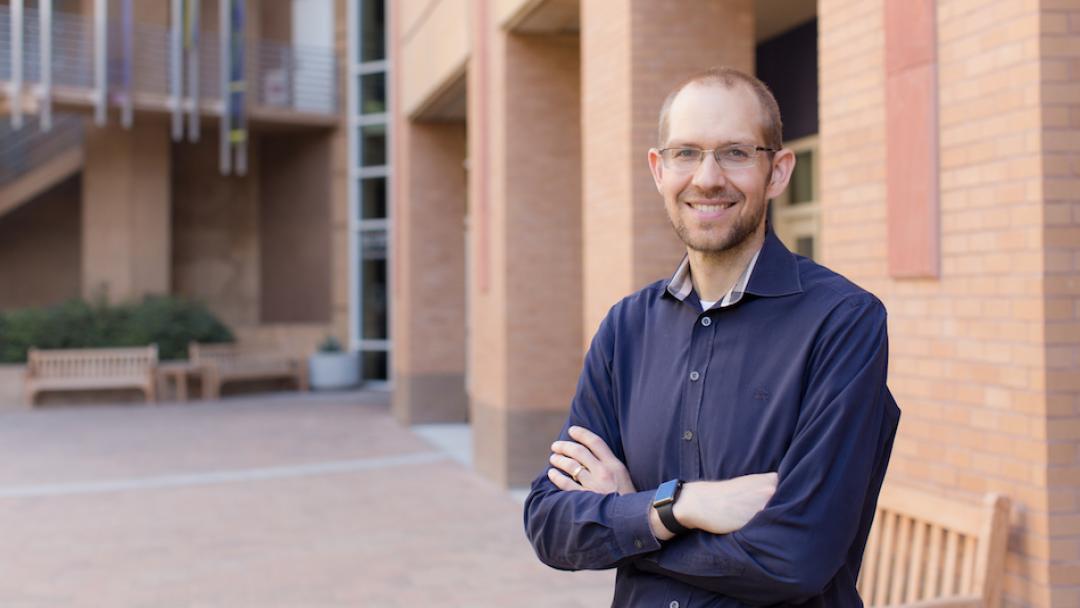 The School of Social Ecology has hired Stephen Schueller as an assistant professor of psychological science. Schueller was previously an assistant professor of preventive medicine at Northwestern University. He earned his Ph.D. in clinical psychology from the University of Pennsylvania.
Below, Schueller discusses his research interests and what he hopes to contribute to the School of Social Ecology.
My work is broadly in the area of digital mental health, and specifically on expanding the accessibility and availability of mental health resources through technology, whether that's internet websites, mobile apps or wearable devices. The question underlying most of my research is simply: "How do we get people what they need?" And I look at how technology can do that.
Most of my work has focused on common mental health issues such as depression and anxiety. I've also done a lot of work in the area of positive psychology which emphasizes promoting happiness and well-being. Mental health is very much a continuum, although not everyone will experience a diagnosable mental health condition, we all experience mental health issues and it's important to consider both depression and happiness in the pursuit of optimal mental health.
My interest in digital mental health grew out of a recognition that current mental health services are insufficient to meet the huge demand. Nearly one-third of counties in the United States don't have a single licensed mental health professional. Technology has the potential to be able to deliver services, and also help personalize mental health treatments and embed them into the context of people's daily lives. One of the digital mental health projects I lead is PsyberGuide (psyberguide.org). In the project, we identify, evaluate and disseminate information about digital mental health products to empower consumers to make responsible and informed decisions.
I'm excited to teach students about the potential of digital tools to contribute to mental health care, and how technology is helping us understand and treat mental health issues. UC Irvine also offers opportunities to collaborate across schools and departments with a growing interest in digital health across the campus. California is a leader in many areas of tech development, and I'm excited to join UCI to and I'm excited to contribute to making UCI a leader in developing and understanding digital mental health.
-Stephen Schueller