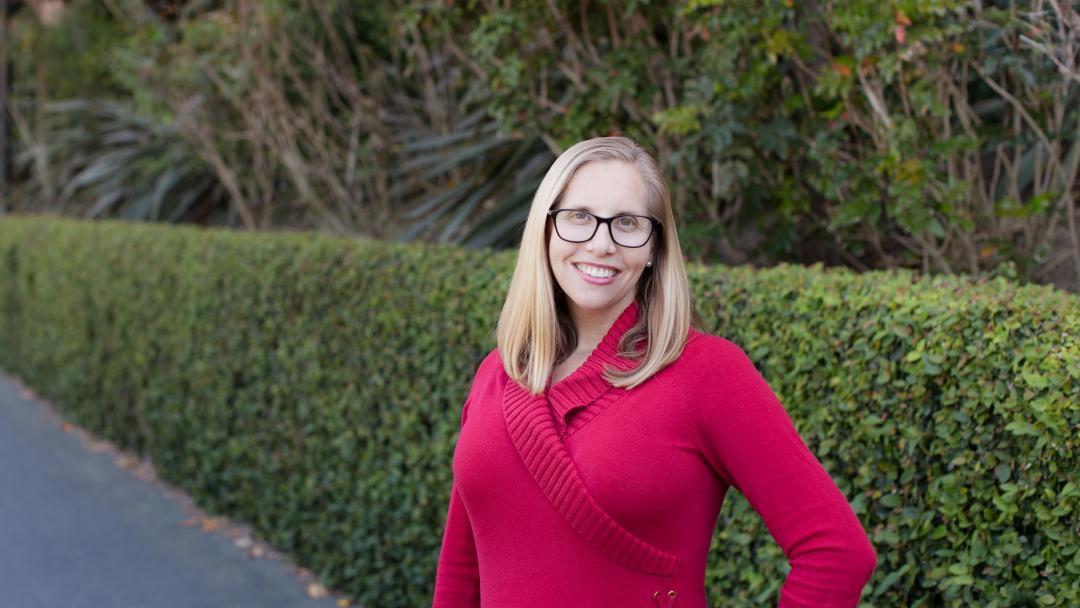 ---
Jessica Borelli co-writes "Nature Meets Nurture: Science-based Strategies for Raising Resilient Kids"
Helping parents improve their parenting skills and strengthen their families is the aim of Jessica Borelli's latest book, "Nature Meets Nurture: Science-based Strategies for Raising Resilient Kids."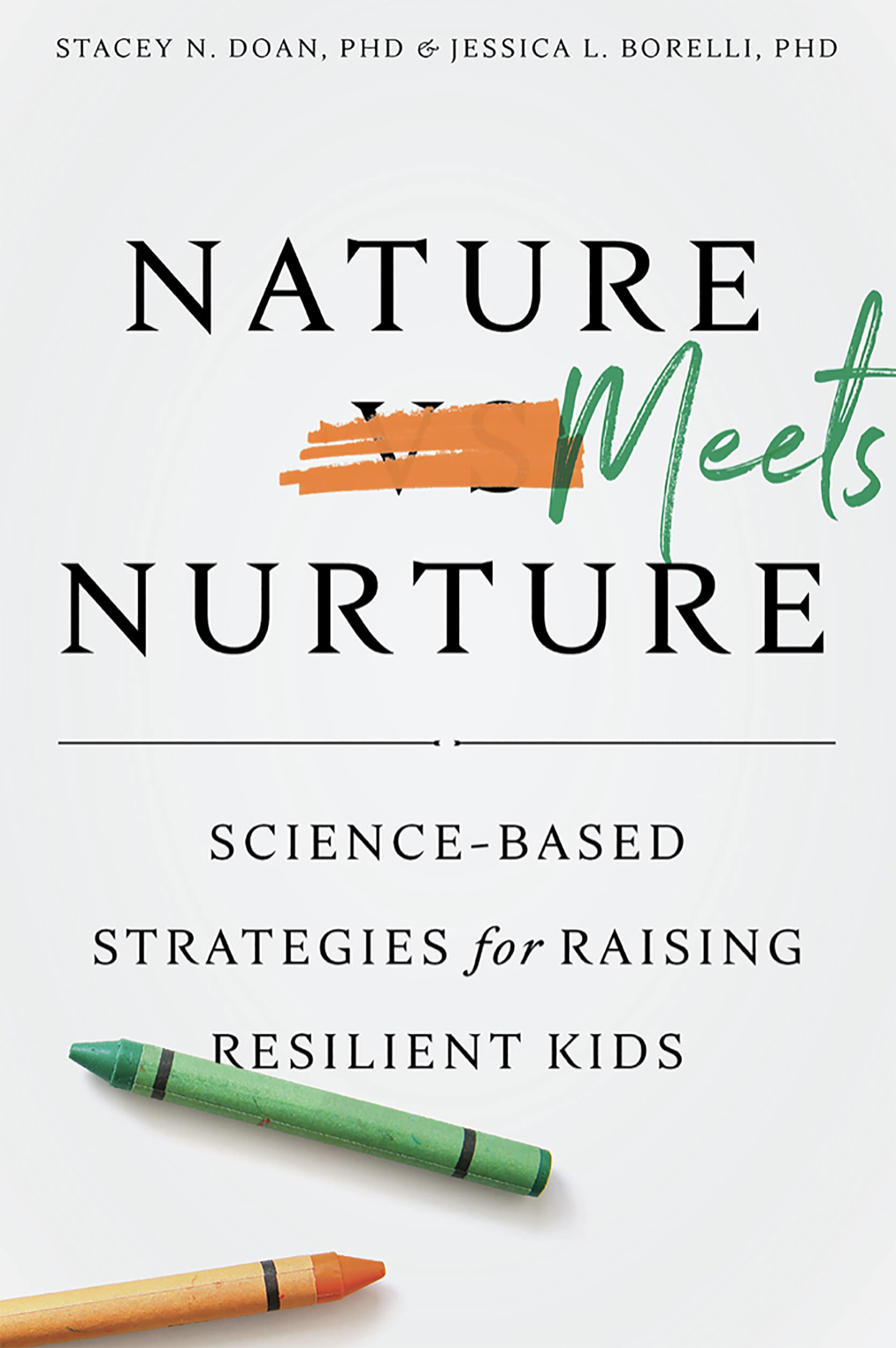 The book drills down several concepts, reflective functioning, empathy, sensitivity, love and emotion regulation, says Borelli, associate professor of psychological science who co-authored "Nature Meets Nurture" with Stacey Doan, a Claremont McKenna College associate professor of psychology.
"Stacey is a developmental health psychologist and I am a clinical child psychologist, so we married the two approaches in this book, intending this to be the type of book you could hand to parents, as it's chock-full of tips and tools," Borelli says.
They wrote the book because the American Academy of Pediatrics, the Academy of Child and Adolescent Psychiatry (AACAP) and Children's Hospital Association recently declared a national emergency in children's mental health. The toll of the COVID-19 pandemic changes in technology, and increased pressures on children to achieve have likely all contributed to this mental health crisis, Borelli says.
"At the same time, parents are busier than ever, expected to do more, contribute more, and themselves are suffering from debilitating levels of stress," she adds. "Parents know that they play powerful roles in influencing their children's development, yet they don't know what really matters when it comes to parenting."
In "Nature Meets Nurture," the authors review decades of research on parenting strategies that promote healthy development.
The book "is not about raising the next Einstein, or the next Mozart, rather it is about the fundamentals of parenting that shape children's happiness, well-being and ability to cope and handle stressors that life may throw at them," Borelli says. "We touch upon a broad range of parenting behaviors that lay the foundation for children's mental health that has rarely been covered by past parenting books including the profound effect of love, the important role of touch, reflection and how best to talk to children. We also discuss what 'parenting' may look like before birth, and the important role of co-parents in children's development."
Importantly, she notes, "we also acknowledge what all parents know, that children are not born as blank slates, but come with their personality and quirks. Drawing on the most up-to-date theories of development, we discuss epigenetics, children's developing stress physiology, and how parents can shape both children's biology and behavior."
The amount of parenting advice available is dizzying, Borelli says, and can create additional anxiety in parents. "We wanted to write the kind of book that we wanted to read as parents — something that is practical, calming, and helpful — something parents would want to pick up because it is written by other parents who also understand the science on parenting and can translate it into tangible, easy-to-understand and concrete advice."
"Nature Meets Nurture" is grounded in the idea that genetics is not deterministic, yet each child comes into the world with their unique needs, and parents are capable of perceiving and responding to them in ways that will strengthen the parent-child relationship and help children grow into secure, resilient adults, the authors stress.
They offer advice to parents to tune into their own and children's emotions and to use them as guides to inform their responses to children's behavior.
"We look forward to welcoming parents into this conversation about parenting, where we discuss strategies for how to nurture their child's nature — in this conversation, they will learn a lot about us and the challenges we've encountered as parents, as well as the ways we've found through them, or are trying to find through them," Borelli says.
The following is an excerpt from "Nature Meets Nurture."
"On the way out the door." "Right before bed." "Right before the bride walks down the aisle." "Just as you are boarding the airplane." Basically, whenever is the very worst time for your kid to get upset is the exact time they get upset. It's infuriating, and yet it actually makes so much sense. Children's main source of security — of emotional anchoring — are the people who care for them. When their parents are with them and are calm, all is right in the world…..When caregivers are stressed or rushed, this sends a cue to children that something is awry — something's in the air, and it's ambient anxiety! It's kind of like that feeling that comes when multiple children are talking to you at the same time while you are trying to do complicated math. Similarly, for a child, having a parent be distracted (or not paying attention to the child) can also evoke fear, leading the child to launch attempts to return the parent's attention to the child. Situations in which parents are behaving differently in these alarming sorts of ways—such as when parents are tired, distracted, stressed, or rushed—are a complete setup for system meltdown—for the worst temper tantrums and the most unreasonable demands.…

So, it's not an unhappy accident that your child becomes upset at the most inopportune moments. It's because these inopportune, stressful moments are not only that way for you, they are that way for them, too. This pressure puts too much stress on the system. The actual secret to this whole thing is that you have to be the CEO—a sort of prefrontal cortex that exists outside of their bodies. And at the times when your prefrontal cortex is already on max, you may not have the bandwidth to also manage their company. But their company needs more managing when your company is under duress. You can fix this with (a) a whole lot of empathy for yourself (these situations are hard!) and your kid (your stress makes them worry, and, in all honesty, they lost a competent CEO), and (b) lots of planning in advance because knowing when hard times are on the horizon can allow you to talk things through with your child so they know what's coming.
---
Contact:
Mimi Ko Cruz
Director of Communications
949-824-1278