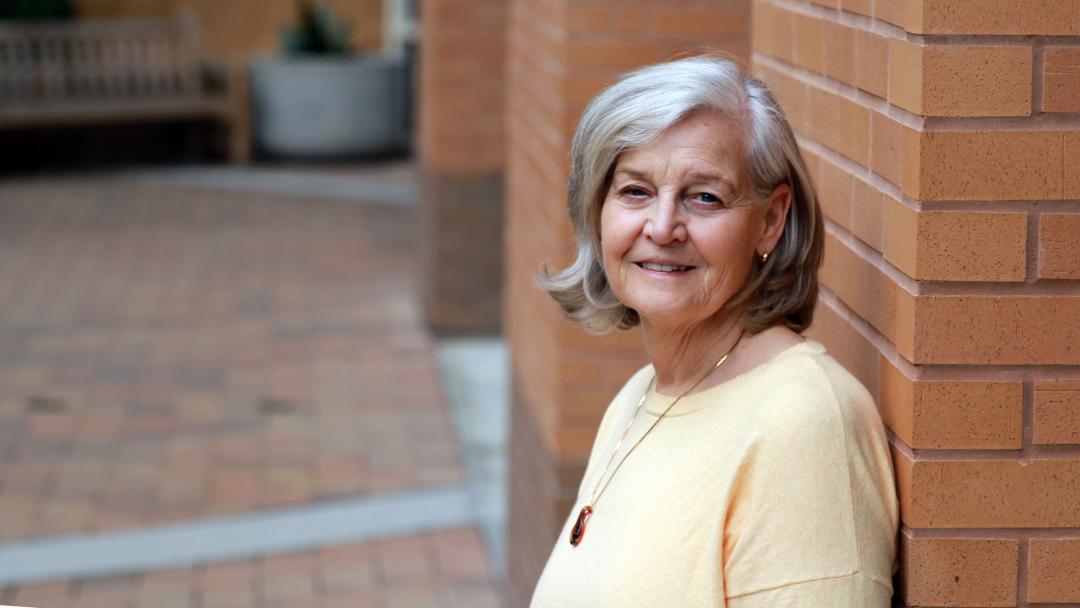 ---
Martha Feldman recognized by Finnish university
Hanken School of Economics, a university in Finland, has awarded Professor Martha S. Feldman an honorary doctorate for her contributions to organization and management theory.
In particular, she was recognized for developing the field of routine dynamics, which shows that organizational routines are sources of change as well as stability.
Feldman, professor of urban planning and public policy, management, political science and sociology, is the Johnson Chair for Civic Governance and Public Management and the director of the Ph.D. program in planning, policy and design. She is the lead editor on a "Handbook of Routine Dynamics," which is under contract with Cambridge University Press.
Feldman accepted the honorary degree at Hanken's recent commencement ceremony.
"An honorary doctorate is one of the most significant awards a scholar can receive," she said. "Having one's scholarship recognized in this way by the oldest business school in Europe has special meaning."
Feldman began collaborating with fellow professors and Ph.D. students at the university nearly three decades ago. She is a distinguished fellow there. She said "Finland – home to thousands of artisan designers, independent artists and food cooperatives, home of salmiaki, Littala glass, sauna, Angry Birds, excellent coffee – and many more delights provides an opportunity to study practices and possibilities in business and government within an extraordinary environment."
The country, she added "is one of the most stable in the world, high on both the happiness index and the global competitiveness index. It is among the least corrupt countries in the world, characterized by high GDP per capita, a low rate of inequality, a literacy rate close to 100 percent; a country that prioritizes human rights issues such as gender equality and sustainability."
The Hanken award is her second honorary doctorate. Her first was bestowed by the School of Management at the University of St. Gallen in Switzerland.
Feldman earned her B.A. in political science from the University of Washington and her M.A. and Ph.D. in political science from Stanford University.
She joined UCI as a faculty member in 2003. Her books include: "Gaining access: A practical and theoretical guide for qualitative researchers" (Altamira Press; 2003); "Strategies for interpreting qualitative data" (Sage, 1995); "Order without design: Information production and policymaking" (Stanford University Press, 1989); and "Reconstructing reality in the courtroom" (Rutgers University Press, 1981).
The lead editor on a 2016 special issue on routine dynamics of Organization Science, one of the most prestigious journals in her field, Feldman's research has been extensively cited. In 2014, she was in the top 1% of most cited scholars worldwide and was named a Thompson-Reuters Highly Cited Researcher.
She has received distinguished scholar awards from the Division of Organization and Management Theory and the Division of Public and Nonprofit Organizations of the Academy of Management, the largest professional organization in her field. In 2015, she was elected a fellow of the Academy of Management.
Feldman also received the Scholarly Contribution Award from the Administrative Science Quarterly, which is awarded to one article a year, based on the five-year impact of the article.
---
Media Contact:
Mimi Ko Cruz
Director of Communications
949-824-1278
mkcruz@uci.edu