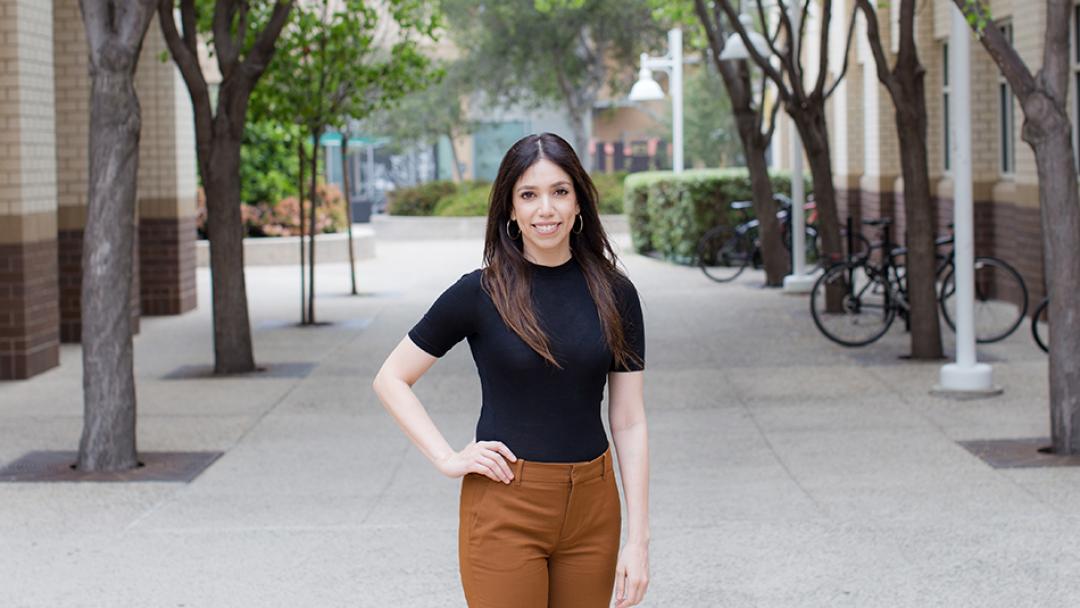 ---
Doctoral student Yasmin Barrientos Kofman has been named the inaugural School of Social Ecology Dean's Translational Science Fellow.
The fellowship, which comes with an award of $45,000, focuses on interdisciplinary scholarship, addressing social and environmental problems and advancing science-driving solutions.
Kofman is working on community outreach and participatory research to target the needs of women most at risk for stress-related disorders during pregnancy.
"I am examining the relationship between intimate partner violence, depressive symptoms, and obstetric and neonatal outcomes in pregnant women who are in severe crisis and experiencing chronic homelessness," she says.
"This is an important area of research because experiencing complex, chronic stressors during pregnancy can have long-term negative health effects on a mother and her infant. By understanding both the biological and psychosocial mechanisms involved, we can lay the groundwork for interventions that might mitigate some of the harmful effects of stress."
Kofman plans to complete her Ph.D. in psychological science in 2021. She earned her B.A. in psychology and M.A. in psychological research from Cal State Long Beach. Her faculty adviser is Ilona S. Yim, associate professor of psychological science.
"I learned early in my career that even as student researchers, we can have a positive impact by harnessing academic resources to service the community in ways that are relevant, practical, and empowering," Kofman says.
"Health is a fundamental human right, but unfortunately, health disparities and inequities are pervasive in the U.S. For this reason, I have focused my research on the biological and psychosocial mechanisms that underlie this issue, especially in pregnancy which is a particularly vulnerable time. Identifying these mechanisms enables us to develop sustainable, culturally tailored interventions to reduce health inequities and spur change in health and social policy."
She is grateful for the fellowship and says that the award "goes beyond the confines of our university and bridges the gap between academia and the most marginalized in our community."
— by Mimi Ko Cruz