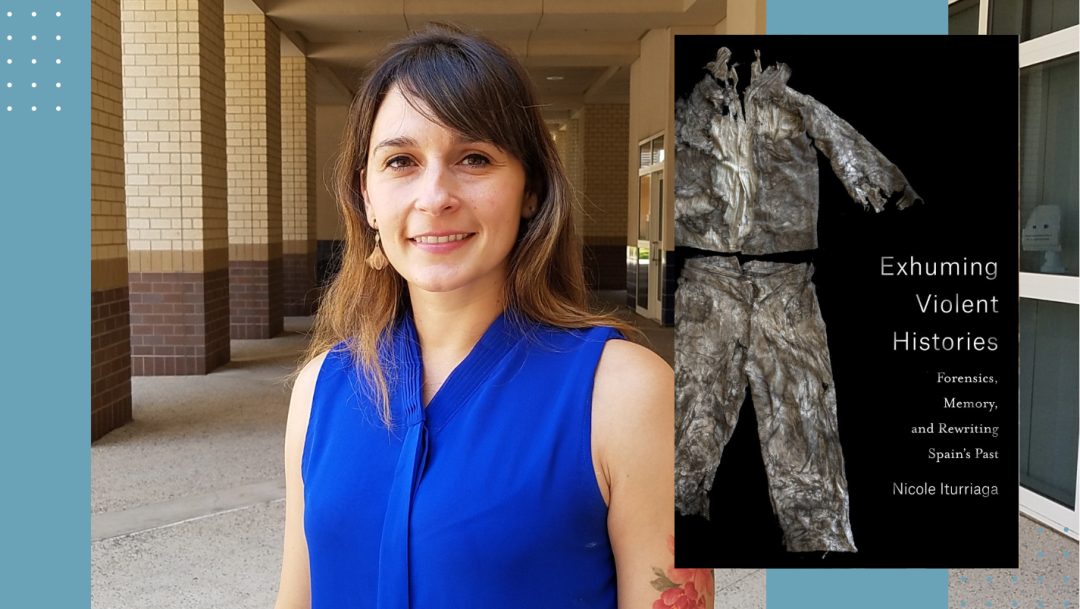 ---
Assistant professor's first book honored by ASA
Nicole Iturriaga, assistant professor of criminology, law and society, has won the Charles Tilly Distinguished Contribution to Scholarship Book Award from the Collective Behavior and Social Movements section of the American Sociological Association for Exhuming Violent Histories: Forensics, Memory, and Rewriting Spain's Past.
The book, Iturriaga's first, highlights how Spanish human rights activists have turned to science and technology to keep the memory of state terror alive so that it is not repeated. It is an ethnographic examination of how Spanish human rights activists use forensic methods to challenge dominant histories, reshape collective memory and create new forms of transitional justice.
We Iturriaga argues that by grounding their claims in science, activists can present themselves as credible and impartial, helping them intervene in fraught public disputes about the remembrance of the past. The perceived legitimacy and authenticity of scientific techniques allows their users to contest the state's historical claims and offer new narratives of violence in pursuit of long-delayed justice.
"I am deeply honored and grateful that my book has been selected for the Charles Tilly Award (ASA Collective Behavior & social movements section) and an honorable mention from the Peace, War, and Social Conflict section's book award committee," Iturriaga says. "I am indebted to those who shared their stories and experiences, as well as all of those people in my life who supported me so that this book could be written. I share these honors with them."
Exhuming Violent Histories, published by Columbia University Press, explores how human rights activists use forensic interventions to challenge dominant narratives of violence, thereby contesting the state's claims over historical memory, notably of the highly problematic authoritarian Francoist period. It draws from 15 months (2015-2017) of participant observation with the Association for the Recovery of Historical Memory, 230 interviews with activist and non-activist Spaniards, and a historical study of secondary literature of the global forensics-based human rights social movement emerging from post-authoritarian Argentina.
More explicitly, the book argues that by grounding their claims in science, human rights activists present themselves as credible and impartial rather than as partisan and biased activists.
"In other words, they draw on science, international protocols, and tropes of modernity to depoliticize their account of state terror," Iturriaga explains.
"This global movement's sovereignty and legitimacy, has risen — in many cases — above that of the nation-state, creating a new venue and vision for human rights justice," Iturriaga says, adding that her book "adds to a growing interdisciplinary field of memory studies by analyzing the mechanisms through which social actors rewrite collective memories of state terror and demand transitional justice; particularly meaningful during the current and global reckonings of histories of violence."
The Charles Tilly Award was established in 1986 to recognize a publication that has added to the field.
— Mimi Ko Cruz