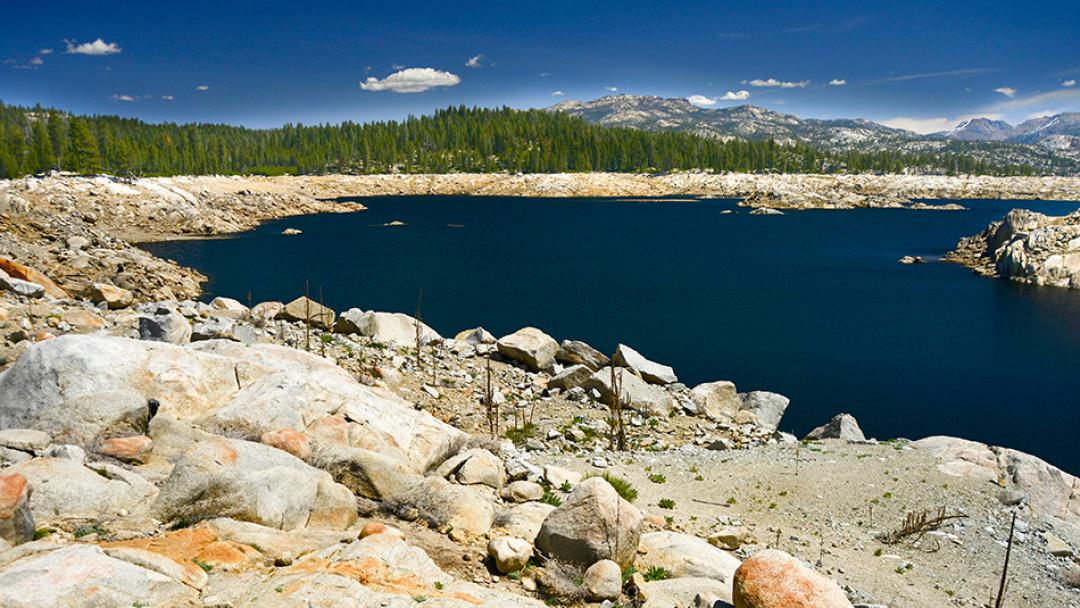 ---
Drought is an evolving crisis, and managing future droughts will require "resilience," Water UCI Director David Feldman declared at the School of Social Ecology's recent "Daybreak Dialogues" breakfast series.
"Droughts are natural," he said. "They come. They go. Climate change makes them more frequent and more intense, but it's our behavior, our activity, that worsens their impact. … So, what do we mean by resilience? We mean many things. Basically, we mean in transition, a gradual but nevertheless inevitable transition to renewable, low-energy water sources."
As water demands have incessantly increased and supply has decreased, Feldman said, it's urgent to come up with new and innovative ways to conserve and reuse water. He pointed to myriad efforts, including groundwater replenishment, wastewater recycling and desalination projects and water use reduction laws, being implemented locally and worldwide.
For example, "the city of Los Angeles is counting on stormwater harvesting as a key instrument to create a more resilient Los Angeles," Feldman said. Voters in L.A. County last November passed Measure W, a parcel tax that will help the county's cities meet their obligations under the federal Clean Water Act.
Rather than focusing solely on water agencies to come up with solutions, Feldman suggests looking at households.
"Let's start with a house," he said. "How can we re-engineer the built environment to reuse wastewater, to substitute gray water and even other waste water for things like dishwashers, washing machines, water closets, gardens and landscape and so forth? How can we regenerate that water, and how can we reduce water use through conservation?"
Watch Feldman's Daybreak Dialogue online for some answers and more insight on conservation efforts and what can be done to combat future droughts.
Daybreak Dialogues is part of the School of Social Ecology's Changemakers' program.
— by Mimi Ko Cruz
---