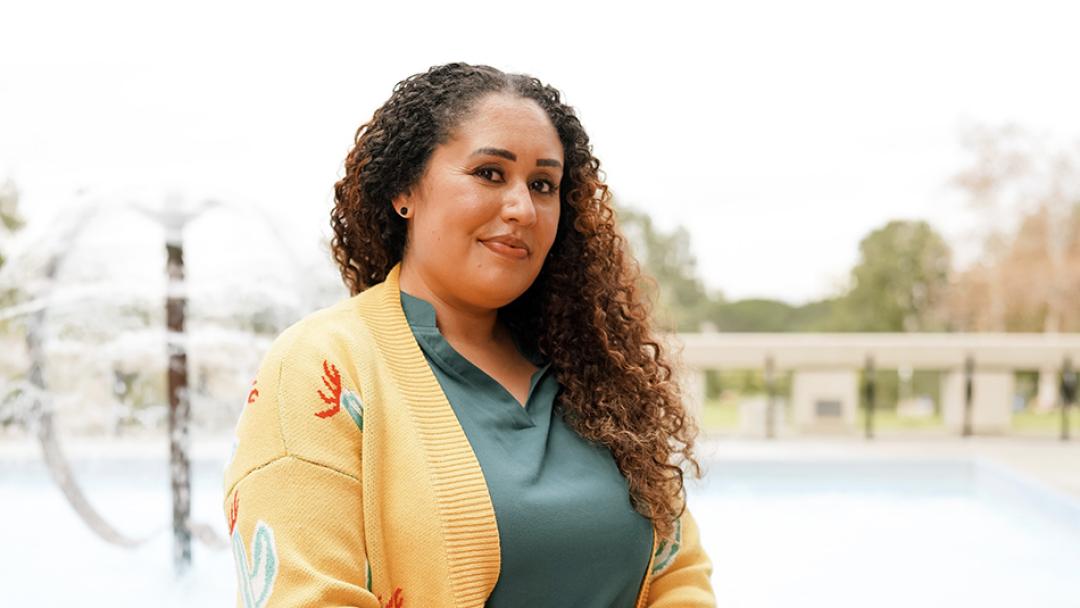 ---
ASC honors doctoral student for work with Latina immigrant survivors of intimate partner violence
Veronica Valencia Gonzalez is conducting research in Mexico for her dissertation, but the sixth-year criminology, law & society doctoral student will take a brief break in November to return to this side of the border.
She will not be Irvine-bound, however. Gonzalez will be heading to Atlanta, where the American Society of Criminology will hold a conference Nov. 16-19, during which the ASC Division on Critical Criminology & Social Justice will bestow its 2022 Graduate Student Paper Award on her.
The award, which honors outstanding theoretical or empirical critical criminological scholarship by a graduate student, was previously given to UCI's Ashley Demyan in 2007 and Kathryn Henne in 2009, while Randy Myers was the second-place recipient in 2008.
This year's prize committee wrote that Gonzalez's paper "The Role of California's Sanctuary Policies in the Formal Help-seeking of Latina Immigrant Survivors of Intimate Partner Violence" was "innovative and well researched. It provides a timely analysis of Intimate Partner Violence and Sanctuary Cities/Policies. Your analysis and discussion were illuminating of the lack of knowledge of sanctuary policies among immigrants, and service providers."
Speaking by Zoom from the western Mexico state of Michoacán, Gonzalez explained that she set out to find whether California sanctuary policies give undocumented survivors of intimate partner violence the confidence to seek help and resources. What she discovered was a disconnect.
"The people who were providing resources and services just took it as a given that everybody knew about the sanctuary policies and what they accomplished," Gonzalez says. "What our research found out was that among the survivors who were interviewed, they had some idea of the policies, but they didn't feel confident in the abilities of the policies to actually protect them. So, they were still hesitant to seek out resources and services."
Many organizations asked for identification from survivors who were frightened and hesitant to comply, so among the recommendations in the paper was for service providers to seek other ways to gather the information they normally gleaned from IDs.
Gonzalez — who was named a National Science Foundation Graduate Research Fellow in 2019 and whose work focuses on intimate partner violence and mental illness stigma and implications to the criminal justice system within Latinx populations — says she appreciates the ASC honor.
"A lot of times, as a researcher, you're like, 'Am I actually making an impact? Is my research going to help anybody?' With this recognition, I can see that while these are small steps that we're asking organizations to take, it's going to make people feel more comfortable to seek resources and help. So, I feel validated that I'm actually doing something with my work."
Having previously obtained her undergraduate degrees from UCI in criminology, law & society and what was then psychology & social behavior and is now psychological science, Gonzalez says she has found the School of Social Ecology lives up to its motto: science driving solutions.
"I don't want to keep science in a silo," she explains. "I want to do research that's actually having an impact, and I love that this is the whole point of the School of Social Ecology. It's one of the reasons that I decided I wanted to continue my education here, because it is one of the few schools that actually recognizes that you should be going out into the community and working with the community."
— Matt Coker