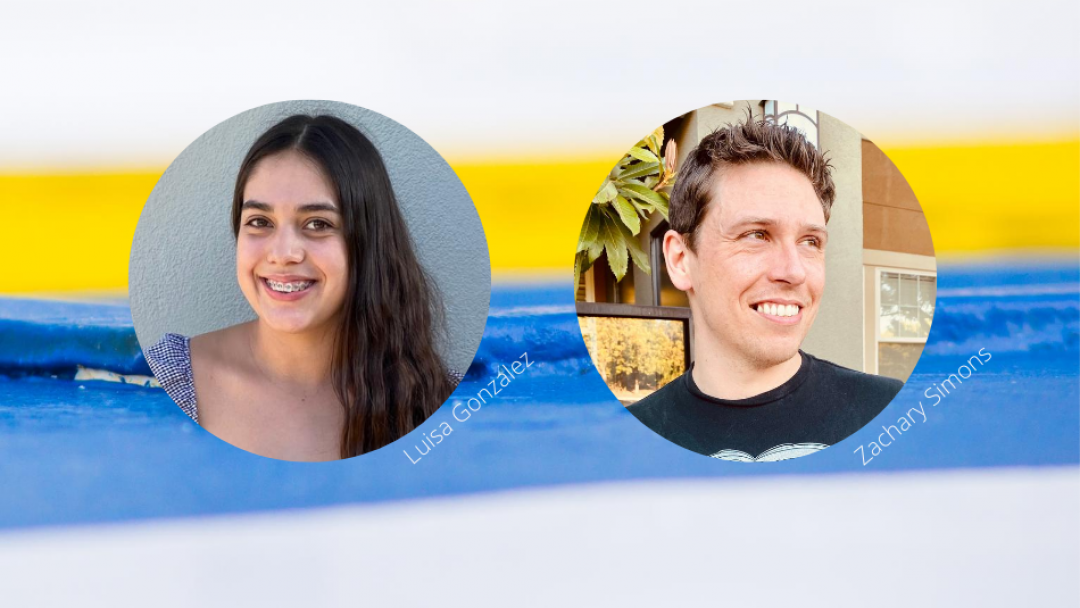 ---
Psychological science majors Luisa Gonzalez and Zachary Simons awarded scholarships
As a high-achieving high school student, her senior year was full of scholastic, athletic and community service achievements even though Luisa Gonzalez was homeless.
"We were evicted from our apartment," Gonzalez recalls, adding that she, her mother and her younger sister spent the year living in different family members' homes far from school. "We spent two hours in traffic each way, which meant we had to be up by 4 a.m. That was a difficult time, having to apply to colleges while having a poor sleeping schedule. I also took 5 AP classes my senior year so it was difficult keeping track of it all. In addition, I was still playing soccer so some days were tougher than others since I had to stay at school longer hours. I was also in many clubs and the president of one so the responsibility that came with all of these things was a bit troubling to take care of since my mental health wasn't at its best."
Her mother's wages weren't high enough to afford rent in Paramount. But, her family persevered, overcame homelessness and, today, Gonzalez is a psychological science major with plans to become a clinical psychologist.
She and Zachary Simons, also a psychological science major, are this year's Fudge Scholars. As a Fudge Scholar, each is receiving a $5,000 award.
Like Gonzalez, Simons also has overcome adversity.
"I have been working full time to support myself since high school, and I am the first in my family to go to college," he notes.
He ran his own martial arts studio until one terrible night seven years ago when his house burned down as he slept inside. He narrowly escaped with his life.
"I lost everything, including my ability to do martial arts for a long time," he recalls. "I was forced to take a hard look at myself and face many barriers and obstacles both inside my mind and outside. I refused to stay down, though, and am now in a beautiful place in life."
A fifth-year undergrad, he's writing novels that explore "the questions we all feel regarding our place within the universe" and he believes that "through furthering human understanding about ourselves, who we are and what we are capable of, we as humans have the potential for some truly wondrous things."
Happily married for two years, Simons now says that nearly dying in the fire changed his life trajectory and made him stronger.
He plans to teach, to write, to pursue an MFA in creative writing and, possibly, a Ph.D. in philosophy or psychology. "The only limits in life are those we paint around ourselves," he emphasizes. "There is always something beautiful to see, given the right light and the right perspective."
Gonzalez agrees.
"I often like to think of myself as a warrior because I have been able to tackle every problem that has arisen in my life while still succeeding in my academics and working toward my dreams," she says. "Over the past 10 years, I have lived in 11 different homes while still managing my academics, sports, and extracurriculars. However, despite the several struggles life has tossed my way, I enter each day with my head high and determined to focus on my career and build myself a better life."
Both scholarship recipients represent resilience and determination, says Gary Fudge, the philanthropist who funds the $5,000 scholarships.
"I'm so impressed by the perseverance of these two young people, who have overcome obstacles most people will never face in their lifetimes," Fudge says. "I'm sure they will be successful in their studies and in their future endeavors and I'm happy and honored to be supporting them."