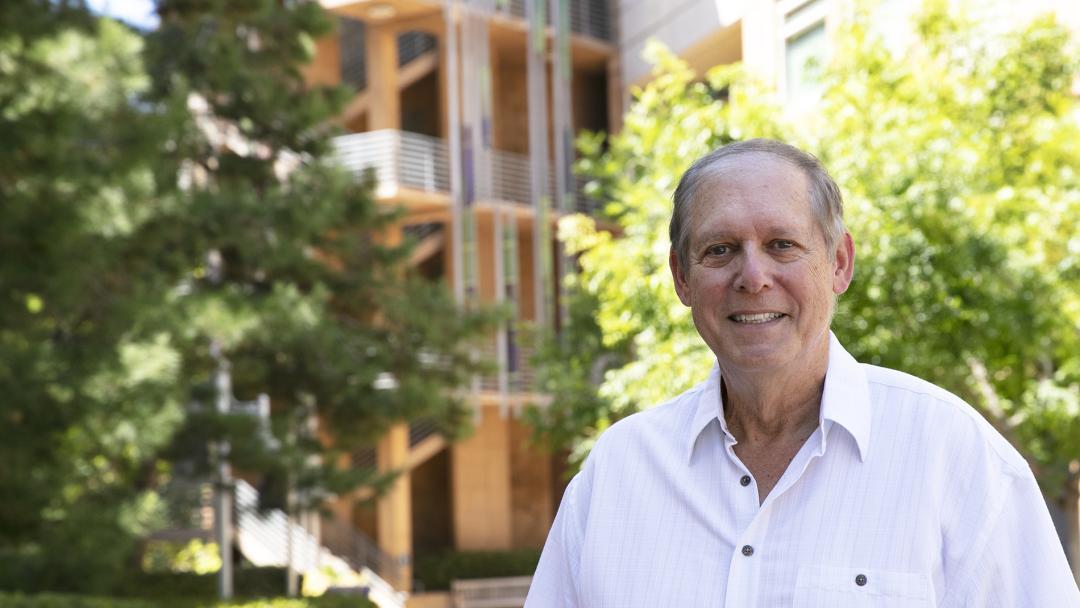 ---
Professor emeritus receives two awards from American Society of Criminology
Henry N. Pontell, professor emeritus of criminology, law and society, has been honored with two awards from the American Society of Criminology Division of White-Collar & Corporate Crime:
As a visiting scholar at Waseda University Law School in Tokyo, and as a Fulbright Scholar in Hong Kong and Macau more than a decade ago, Pontell began researching and writing on Asian economic crime and corruption issues.
Wayward Dragon entails years of research on the ground in China, Hong Kong and Macau that includes dozens of interviews with experts, academics, and law enforcement personnel, Pontell says.
"The importance of China to the world cannot be overstated, and relatedly, neither can its major problems of white-collar and corporate crime," he adds. "This provided a perfect opportunity for a novel contribution to the field of comparative criminology. Years ago, Adam Ghazi-Tehrani and I began publishing on the subject along with other CLS graduate students, and he later completed his doctoral thesis on a related topic. During that time, he also made overseas trips with me, and later was a superb collaborator on this book while at the University of Alabama."
The book provides a comparative criminological analysis of white-collar and corporate crime in China that considers current and future impacts of such lawbreaking on the country, neighboring regions and the world. It examines the effects of China's political changes, economic reforms and resulting degradation of norms on lawbreaking through in-depth case histories involving environmental pollution, financial fraud, crime against consumers, government crime, medical fraud, corporate crime, institutional corruption, securities fraud, corruption of government officials and unsafe products. International reviewers characterized it as "brilliant," "ground-breaking," "unique," "a major contribution," "thorough and engaging," "an important scholarly work" and "book of the year."
In their "In You Face Watergate" article, Pontell, Tillman and Ghazi-Tehrani, probe major events in the Trump presidency that preceded Jan. 6 through the lens of white-collar criminology and sociological theories of deviance neutralization.
The article already has been cited in numerous books, articles and chapters.
"I've had a long-standing interest in elite and corporate offending, which includes research on physician fraud and abuse in government medical programs, the savings and loan debacle, the Enron et al. corporate and accounting scandals, and the 2008 mortgage meltdown, among other crises and cases," Pontell says. "The Trump presidency and its aftermath has provided yet another major opportunity to examine issues of corruption and government crime through the theoretical lens of white-collar criminality."
In the nomination for the article award, criminology scholars wrote: "The piece continues to garner extremely high praise and attention in the media and from academics, and provides a highly sophisticated analysis of the Trump presidency. … The article's analysis and conclusions preceded those of the January 6th Congressional commission, which also found that the Trump administration was the most corrupt in modern history. Moreover, it shows in criminological terms how Trump's patterns of behavior preceding the assault on the U.S. Capitol not only resembled, but amplified those of major white-collar criminals — arguing, first, that government criminality and corruption were facilitated by rationales and excuses that effectively denied social condemnation, and, second, how these defenses were weaponized by Trump and his acolytes as part of a larger existential war on white-collar crime. The article also presents an important and novel analysis of neutralization theory as it relates to such acts, introducing a new hybrid technique found in the current unprecedented case of presidential crime: normalization of "condemning the condemners." Through its use, even now as an ex-president under indictment and likely facing many more, Trump has continued to exacerbate political differences and influence supporters to ignore white-collar crime and corruption and to accept new moral narratives that fly in the face of substantial evidence of criminality. … It is a powerful and important piece of top-quality scholarship whose subject matter has direct implications far beyond its central explanatory framework of white-collar criminality. It will undoubtedly continue to be highly cited and increasingly relevant in years to come."
Besides his emeritus status at UCI, Pontell is a distinguished professor of sociology at John Jay College of Criminal Justice. When he worked at UCI, he served as chair of the Department of Criminology, Law and Society for seven years among other campus administrative positions, and he led the development of the No. 1-rated Master of Advanced Study in criminology, law and society, the first online degree program at the University of California. He returned this summer to help orient and train MAS students.
Among his other recent awards is the 2023 Bruce Smith, Sr. Award from the Academy of Criminal Justice Sciences.
—Mimi Ko Cruz