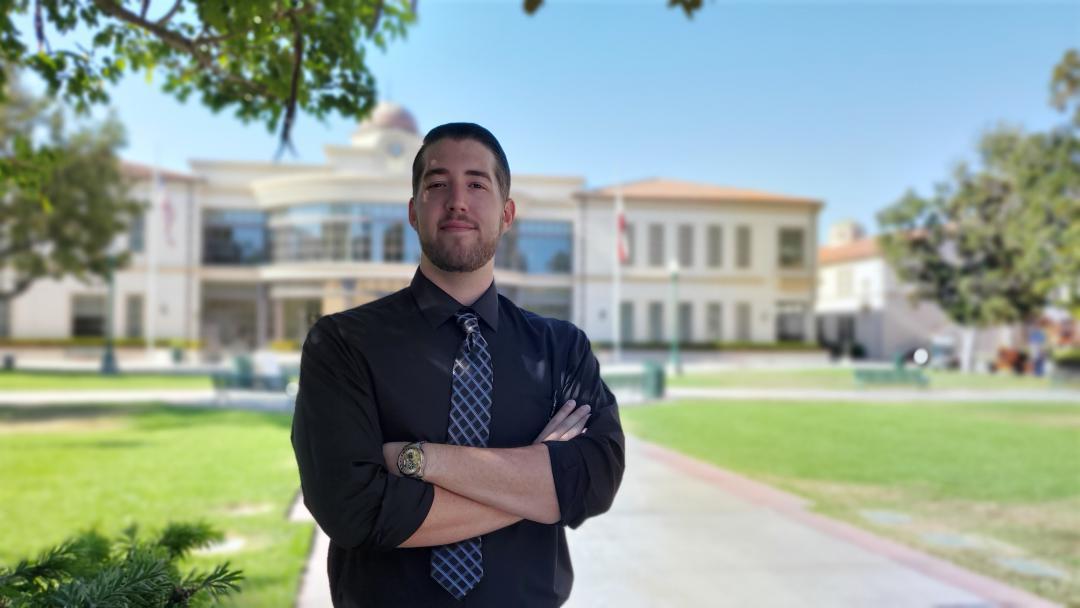 After twice defeating cancer, Andrew Norman is graduating this year with his bachelor's degree in psychological science.
---
Fudge Scholar's triumphant spirit outweighs misfortune
By Mimi Ko Cruz
When Andrew Norman was 8, he was diagnosed with acute lymphoblastic leukemia.
Grueling chemotherapy treatments for nearly six years sent him into remission but also affected his learning ability. "Side effects called 'chemo brain' affected my comprehension, multitasking and other things needed to learn in a classroom setting," Norman explains.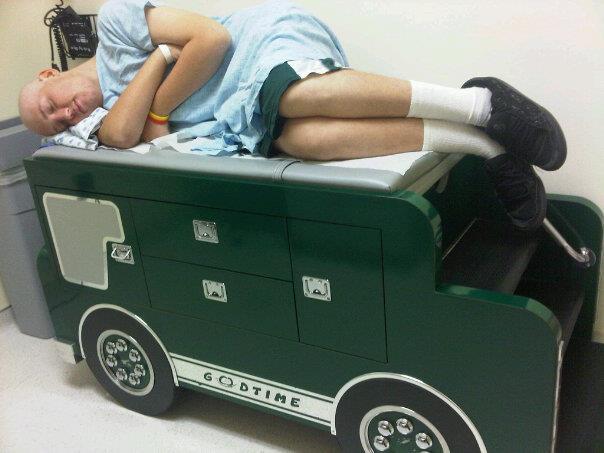 His grades were so low, he dropped out of high school. But, he didn't give up on his education.
"Once I turned 18, I went to a continuation school with other adults to try and finish my diploma," he recalls.
But, after a few months of making progress, he started feeling excruciating pain in his side and instantly knew his cancer had returned. His doctors confirmed it and, while distressing and maddening, he faced his prognosis with this resolve: "challenge accepted."
After spending two months in the hospital with intensive 24-hour chemotherapy treatment that eventually caused avascular necrosis, a condition where his bone tissue collapsed and affected his ability to walk, he still dreamed of getting into college and living a great life.
"Though cancer is a physical battle, it's also a mental battle," he says. "Sitting on my potential death bed wasn't something I was unfamiliar with and there were times when I thought I wasn't going to make it, but with positivity and optimism, I overcame the negative thoughts and voices in my head to beat cancer yet again."
Despite his setbacks, he earned his GED, attended Fullerton College and transferred to UCI. Today, he is getting ready to graduate with his bachelor's degree in psychological science. The recipient of a Fudge Scholarship, Norman plans to pursue a master's degree in school psychology and work in an educational setting, where he can be a role model for students like him.
"People ask me how I stay so positive and how I can be so happy when my life has been a constant battle," the 29-year-old says. "I tell them that even though my life has been hard, there is always someone else suffering more than me. I basically grew up in a children's hospital so, my whole life, I have been around innocent children who are suffering and I know that being angry or sad about my situation doesn't benefit me or anyone around me."
Instead, he smiles and thinks of his goals for the future. He says "challenge accepted" is his motto "because no matter what life throws at me, it's just a challenge that I can overcome with determination and positivity."
Norman is the youngest of nine adopted children. He has 14 nieces and nephews and he has leaned on his large family for support. He says that he wouldn't want to see any of his family members or anyone else suffer with cancer.
"It's kind of silly but the way I think of it is, I'll take it on if someone else doesn't have to," Norman says. "I wouldn't change what happened to me. I wouldn't change the first cancer treatment or the second cancer treatment because without those treatments, I wouldn't be who I am today. It built my resilience and it is why I have such a positive outlook on life."
His fortitude is astounding, says Gary Fudge, the philanthropist who funds the Fudge scholarships.
"I am so honored to be able to support students like Andrew," Fudge says. "What an inspiration he is, having overcome challenges that could have crippled his resolve and perseverance. Instead, his positive energy and resilience have powered him to achieve his goals. He's phenomenal."
It's about making a difference in the world, Norman says. "That's why I'm here at UCI. I am sharing my story because I want to show people that even though life gives us extremely hard obstacles in our way of progress, with strength, courage and determination, we can do anything we set our minds to."