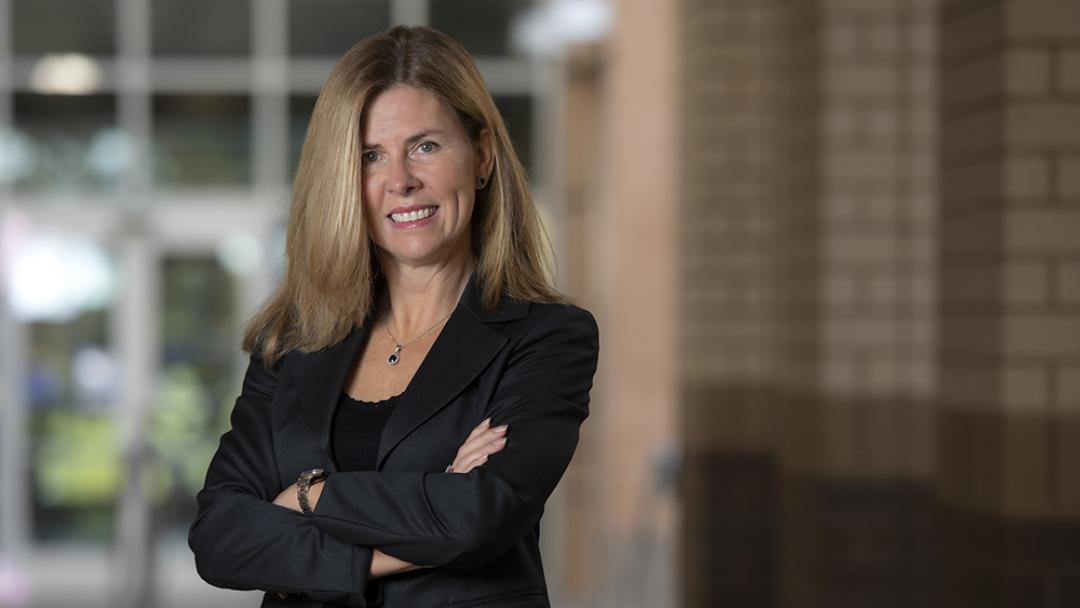 ---
Professor will serve as president of Society for Research on Adolescence
Elizabeth Cauffman, professor of psychological science, has become president of the Society for Research on Adolescence.
The society's goals are to advance understanding of adolescence and enhance the wellbeing of youth in a globalized world. It promotes high-quality research that considers the biological, psychological, and sociocultural aspects of development in context, aiming to lead and shape scientific and public discourse on youth and adolescence, and to guide parenting, schooling, programs and policies.
"In my new role as president, I'm taking science to the streets," Cauffman says. She applies this mantra to all her work, especially on the Orange County Young Adult Court, which she co-created. The court is a two-year program that takes randomly-selected first-time felony offenders and offers them support services and resources for mental health counseling, job skills training, substance abuse treatment and housing and transportation assistance. Those who complete the program can have their felonies expunged or reduced to misdemeanors.
Cauffman's research addresses the intersection between adolescent development and juvenile justice. She has published more than 100 articles, chapters, and books on a range of topics in the study of contemporary adolescence, including adolescent brain development, risk-taking and decision-making, parent-adolescent relationships, and juvenile justice. Findings from her research were incorporated into the American Psychological Association's amicus briefs submitted to the U.S. Supreme Court in Roper v. Simmons, which abolished the juvenile death penalty, and in both Graham v. Florida and Miller v. Alabama, which placed limits on the use of life without parole as a sentence for juveniles.
As part of her larger efforts to help research inform practice and policy, she served as a member of the MacArthur Foundation's Research Network on Adolescent Development and Juvenile Justice as well as the National Academies of Sciences, Engineering, and Medicine's Committee on the Neurobiological and Socio-behavioral Science of Adolescent Development and Its Applications. Cauffman directs the Center for Psychology & Law as well as the Masters in Legal & Forensic Psychology program at UCI. To learn more about her research, visit her Development, Disorder, and Delinquency lab website.
Watch Cauffman's TedX talk on arrested development:
---
Contact:
Mimi Ko Cruz
Director of Communications
949-824-1278