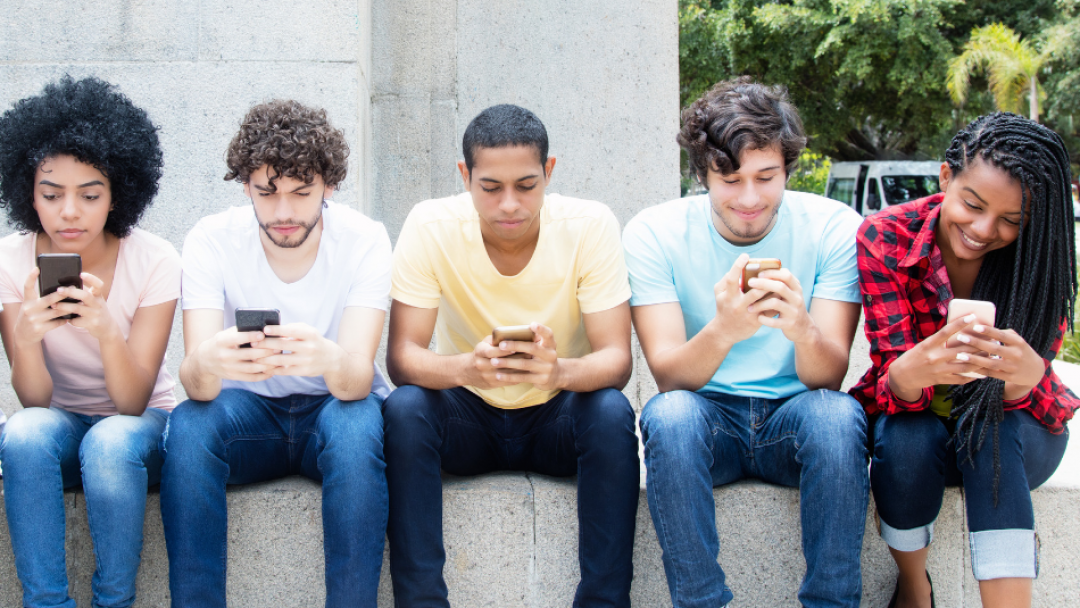 ---
Professor Odgers studies the effects of digital media use by young people
By Mimi Ko Cruz
Parents often don't get it.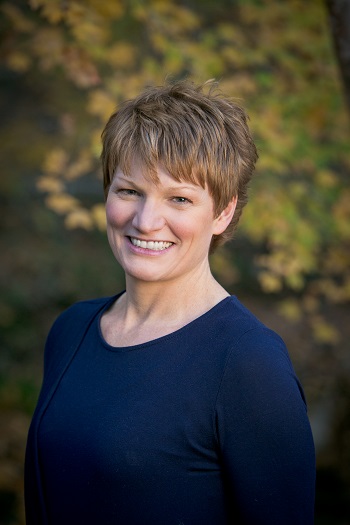 When psychologist Candice L. Odgers says there is no compelling evidence that spending time online has a detrimental effect on teens' mental health, many parents get furious.
"They think their children are addicted to smartphones and digital media, and they're concerned about how the devices and online time affects their kids' mental health," says Odgers, professor of psychological science. "We hear that smartphones and social media are making our children — particularly teenagers — lazy, addicted, lonely, uninterested in having sex, too interested in viewing sex, and unable to function in the real world."
According to the Centers for Disease Control and Prevention, one in five children under 18 suffers from a mental disorder, but that was true long before smartphones were placed in their hands, Odgers notes. Mobile phones are unlikely to blame for the spike in serious mental health problems, including depression, over the past decade.
While young people already struggling offline may experience greater negative effects online, Odgers and others have been finding no association between time spent on digital media and mental health for most teens.
And, there is very little evidence so far that digital technology is to blame for the increase in the number of teen suicides, especially among girls.
"Young people are often rapid and enthusiastic adopters of new technologies," Odgers says, adding that panic ensues whenever new technology is introduced. "When libraries first opened, people were afraid kids would spend all their time there, reading books and losing their social skills. Today, the No. 1 fight between parents and their children is about time spent online."
Balancing fears and facts is difficult, but it helps to take a closer look at what the kids are doing online, she says. For the most part, they are connecting to the same social networks they have offline, as well as exploring their interests.
For many young people, the online world offers the chance to find supportive affinity groups that they might not have found otherwise. In fact, growing evidence generated by researchers in the Connected Learning Lab at UCI suggests that many kids are using new technologies in healthy and helpful ways. For example, a review of 36 studies published between 2002 and 2017 indicates that digital communication is being used to enhance teens' relationships by enabling them to share intimacy, display affection and arrange meetups and activities, Odgers says.
Parenting Tips
A parent herself, she advises parents to find out what their kids are doing online and, when possible, join them. Joining young people in online spaces reduces fears and can create new opportunities for parents and their children to connect.
Another tip comes from the American Academy of Pediatrics, which recommends creating a personalized family media plan, including rules for children and their parents, and designated "media free" times.
Odgers also recommends "Media Moms & Digital Dads" by Yalda T. Uhls. Breaking down screen time research, the 2015 book offers tips and guidance for parents worried about the impact media is having on their kids.
Most young people appear to be doing well and thriving in the digital age, but the different experiences and uses of digital technologies may be generating a "new digital divide," with new opportunities for the most advantaged youth but increased risk for the most vulnerable, Odgers notes.
For example, Odgers' and others have found that young people from low-income homes spend more time online than their wealthier peers and that their parents are less likely to supervise what they do online.
In her studies, Odgers has found that adolescents who encounter more adversity in their offline lives are most likely to report negative experiences online, such as cyberbullying, and to report that online experiences lead to serious offline problems, such as social media experiences leading to physical fights or trouble at school.
"Those who are already struggling offline may require additional supports in online spaces," she says. "Strategies that encourage parental involvement — as well as partnerships between local governments, technology companies and educational institutions — are key to ensuring that all young people, including the most vulnerable, have positive online experiences."
Closing the Gap
In a recent interview in BOLD (Blog on Learning and Development), Odgers offered this advice for scientists in their quest to reduce the new digital divide: "Let's get to work and produce the type of data that will inform evidence-based policy, practice, and interventions with kids. This is a big and complicated problem that will require team-based, interdisciplinary, and open science strategies. But, we need to move quickly, as fear is winning in the absence of facts. A commitment to transparency, open sharing of data, and team science will be critical to discovery and honest translation of the science in this field."
To facilitate that goal, Odgers has teamed with the Connected Learning Lab, which brings together scholars from across computer science, education, psychology, sociology and other disciplines to understand and design technologies that support young people.
For technology companies, Odgers advises: "Advances in machine learning, digital mental health, and AI are needed to make the online world a place of opportunity rather than posing added risk for our most vulnerable youth. What children see and experience in the online world is increasingly shaped by algorithms, and these need to be engineered in ways that ensure safety and digital inclusion. Many technology companies are publicly addressing issues related to the relationship between mental health and the use of their devices and apps."
With the World Economic Forum and the Canadian Institute for Advanced Research, Odgers and Mimi Ito, director of the Connected Learning Lab, are convening leaders in industry, law, government and academia to ensure that children's rights are factored into the algorithms that are increasingly shaping children's lives and opportunities.
To policymakers, Odgers says: "Income inequality and the growing divide between the 'rich and the rest' has been labeled the 'defining challenge of our time.' For low-income children growing up in the digital age, risks will be amplified and opportunities lost if we do not work to close the 'new digital divide' and commit to combating online as well as offline inequalities. Here the focus needs to be not only on differential access, but also on differing experiences, and effects."
Did You Know?
In the United States:
> In 2018, 95 percent of adolescents have access to a mobile phone.
> Teens spend an average of 6.4 hours a day on media screen time (not counting screen time doing homework).
> Adolescents, according to a 2018 survey, were more likely to report that social media has a positive versus negative effect on their life.
> The traditional digital divide (access to mobile and online technology) across low versus higher socioeconomic status groups is disappearing.
Worldwide:
> 1 in 3 users of the internet is under the age of 18.
> 70% of young people are online.
> The largest population of adolescents in human history, 1.8 billion is coming of age.