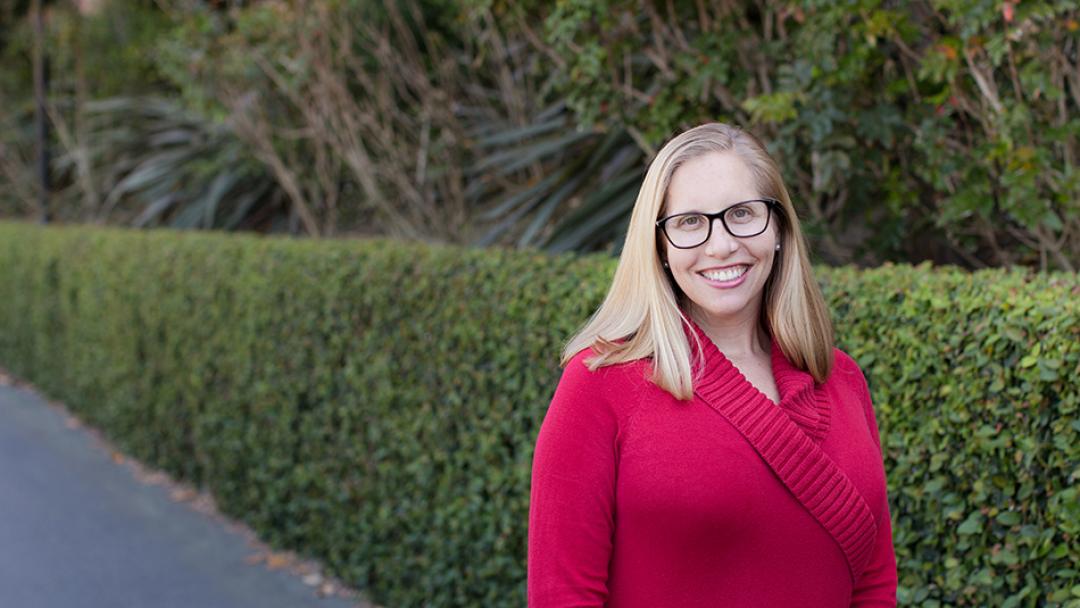 Jessica Borelli, associate professor of psychological science, is the winner of two American Psychological Association awards. Inset photo: Borelli is pictured with Leslie Greenberg, distinguished research professor emeritus at York University and founder of emotion focused therapy. Both presented at a conference in Israel this month.
---
Associate professor of psychological science wins APA awards
Jessica Borelli, associate professor of psychological science, is the 2022 recipient of two American Psychological Association honors — the Division 43 Distinguished Contribution to Family Psychology Award and the Division 37 Child and Family Citizen Psychologist Award.
The Contribution to Family Psychology Award recognizes special contributions to the advancement of teaching, research, public policy, or practice in couple and family psychology.
The Board of APA's Division 43, the Society for Couple and Family Psychology, voted unanimously for Borelli to receive the Distinguished Contribution to Family Psychology Award.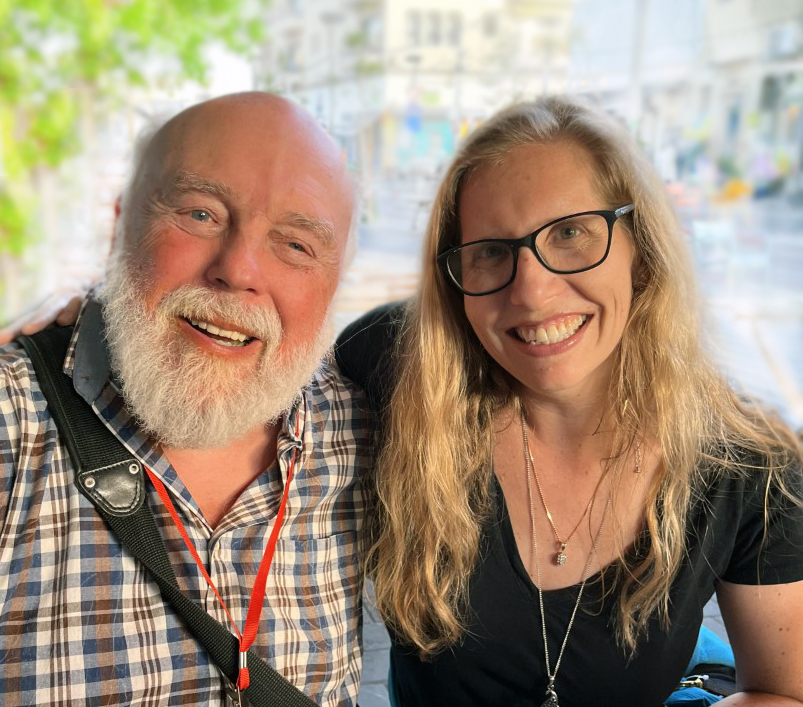 In a letter to Borelli, the board wrote: "You have distinguished yourself as highly deserving of this award. For example, you have demonstrated a strong academic career focused on attachment in families, developed a relational savoring intervention that has been applied to diverse groups, and you have been a devoted mentor and clinician."
Borelli called the recognition "a huge honor that recognizes the work of so many people, including the students, families, and clients who have contributed their insight, hard work, and passion to the pursuit of knowledge in the service of the betterment of lives for all families. I am extremely honored."
Her Child and Family Citizen Psychologist Award honors the psychologist who acts as an exemplary citizen outside of their professional life, contributing to their community in ways that go beyond their job duties.
The award committee wrote to Borelli, saying it was "extremely impressed by the multiple ways you have contributed to society and communities including your work with the Latino Health Access Community Health agency; the River Stones Residential Treatment Facility; your work to support Ukranian children and your prolific writings and public speaking."
For Borelli, it's a matter of duty.
"I believe that psychologists owe it to their communities to use their knowledge and expertise for the public good," she says. "It is an honor and a privilege to be able to use my skills and training to work with the community in the service of helping them achieve their goals."
For example, Borelli this month gave a three-hour clinical workshop at a university and delivered two talks at a conference in Israel. In her talks — "An Attachment Theory Approach to Understanding Emotional Development: Implications for Therapy" and "The Power of Situation-Specific Laboratory Assessments" — she described how relationships set the stage for the development of children's ability to regulate emotion and she presented her ideas regarding ways to improve the integration of theory and basic science into the research design of intervention studies.
In May, Borelli gave two talks at different schools in California on children's mental health and parenting. And, she writes for mainstream media in an effort to educate the public about mental illness and coping. Her latest articles include one about the stigma of women's mental health in Scientific American and another on ways to respond to kids' big feelings in Greater Good Magazine.
Borelli is a clinical psychologist specializing in the field of developmental psychopathology. Her research focuses on the links between close relationships, emotions, health, and development, with a particular focus on risk for anxiety and depression. In her work, she is interested in harnessing relationship science to develop interventions to improve mental health and well-being. She also maintains a private practice where she sees children, adolescents, adults, couples and families, with a specialization in the areas of anxiety disorders, eating disorders, adoption and parenting.
---
Contact:
Mimi Ko Cruz
Director of Communications
949-824-1278