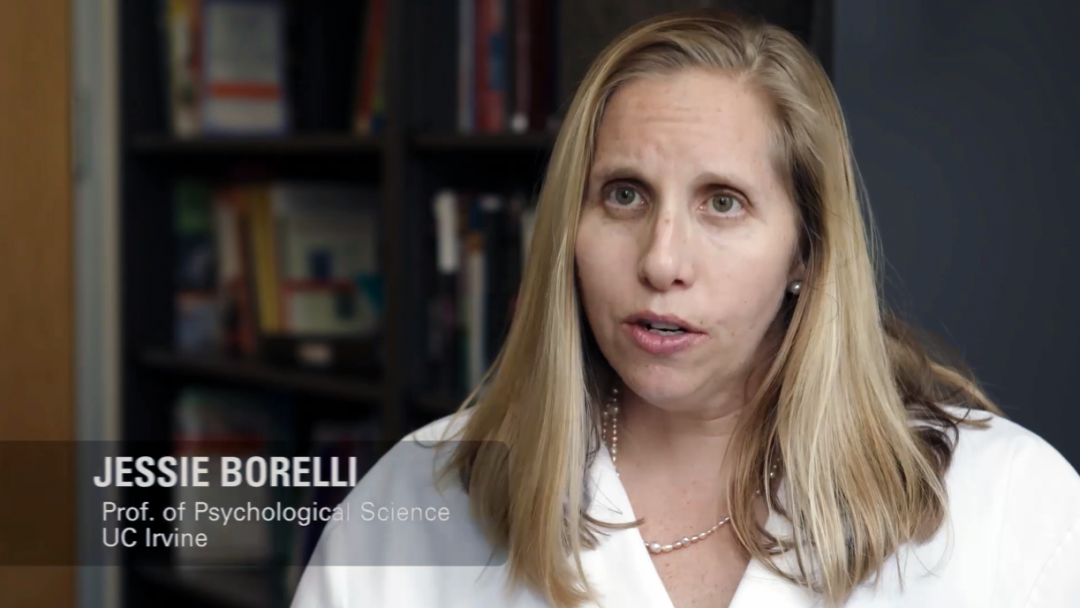 ---
Associate professor of psychological science interviewed in new film, "Screenagers NEXT CHAPTER," debuting Oct. 6
A new documentary, "Screenagers NEXT CHAPTER: Uncovering Skills for Stress Resilience," about teen stress, depression and anxiety in the digital age, features an interview with Jessica Borelli, associate professor of psychological science. It will premiere Oct. 6.
Meanwhile, the trailer is available online.
The film focuses on helping youth thrive in our screen-and-stress-filled world. It is a sequel to "Screenagers: Growing Up in the Digital Age" by filmmaker and physician Delaney Ruston, who uses a personal lens to help parents flip the script on stress, anxiety and depression.
"Screenagers NEXT CHAPTER" is about helping young people thrive in a screen-and-stress-filled world. Interwoven into stories about how parents and schools empower teens to overcome mental health challenges are surprising insights from brain researchers, psychologists, including Borelli, and thought leaders that reveal evidence-based ways to support mental wellness among our youth.
The film will be shown at various locations throughout the nation. Screenings can be arranged by contacting Lisa Tabb at 415-450-9585 or lisa@screenagersmovie.com.