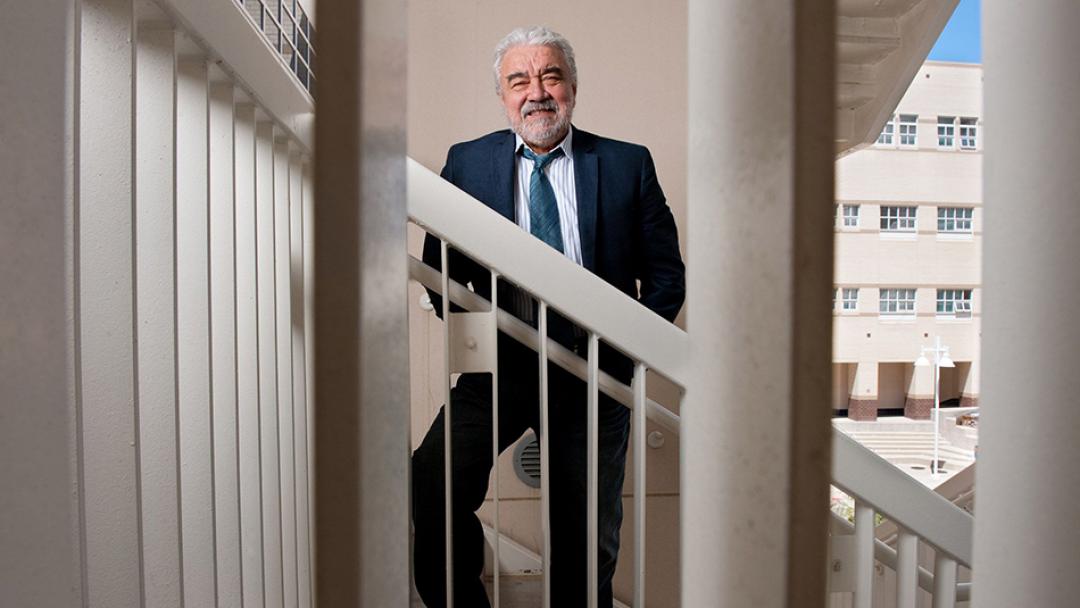 Emeritus Professor James Diego Vigil publishes "Multiple Marginality and Gangs." Photo by Steve Zylius
---
James Diego Vigil, emeritus professor of criminology, law and society, delves into youth gangs in his latest book, "Multiple Marginality and Gangs: Through a Prism Darkly."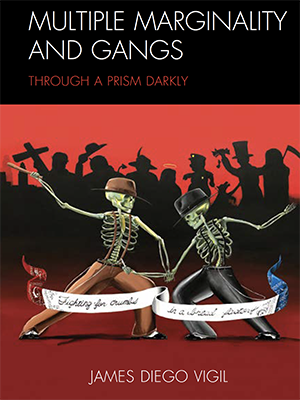 The book unravels the youth gang problem in a multidimensional approach that encompasses the place, status, social control, subcultural, and identity facets of urban street gangs. The power of place and the status of persons and groups are the major forces that generate the many situations and conditions that give rise to gangs, according to "Multiple Marginality and Gangs."
From the book's back cover description:
"In its simplest trajectory, multiple marginality can be modeled as follows: place/status to street socialization to street subculture to street identity. It is the actions and reactions among them that we fathom. As we witness detrimental or absent family influence, we also observe weaker, underfunded schools that limit educators' reach. At the same time, there has been an increase in the militarization of law enforcement to deal with the youth street populations, the heaviest hand of which is that of the police. There is a causal relationship between social marginalization fac-tors and gang membership. A psychological analysis also details how street socialization leads to a street identity. In a place and status group, the cascading effects of marginalization have certainly affected — and mostly thwarted — social control institutions."
Vigil has a Ph.D. and M.A. in anthropology from UCLA. He taught all levels of education from elementay school to graduate school at UCI, UCLA, Harvard and USC. His expertise is in urban studies, psychology, socialization and educational anthropology, Mexico and U.S. Southwest ethnohistory.
His other books include:
"From Indians to Chicanos: The Dynamics of Mexican American Culture,"
"Personas Mexicanas: Chicano High Schoolers in a Changing Los Angeles,"
"Barrio Gangs: Street Life and Identity in Southern California" and
"A Rainbow of Gangs: A Cross-Cultural Study Street Youth in Los Angeles."
---
Contact:
Mimi Ko Cruz
Director of Communications
949-824-1278