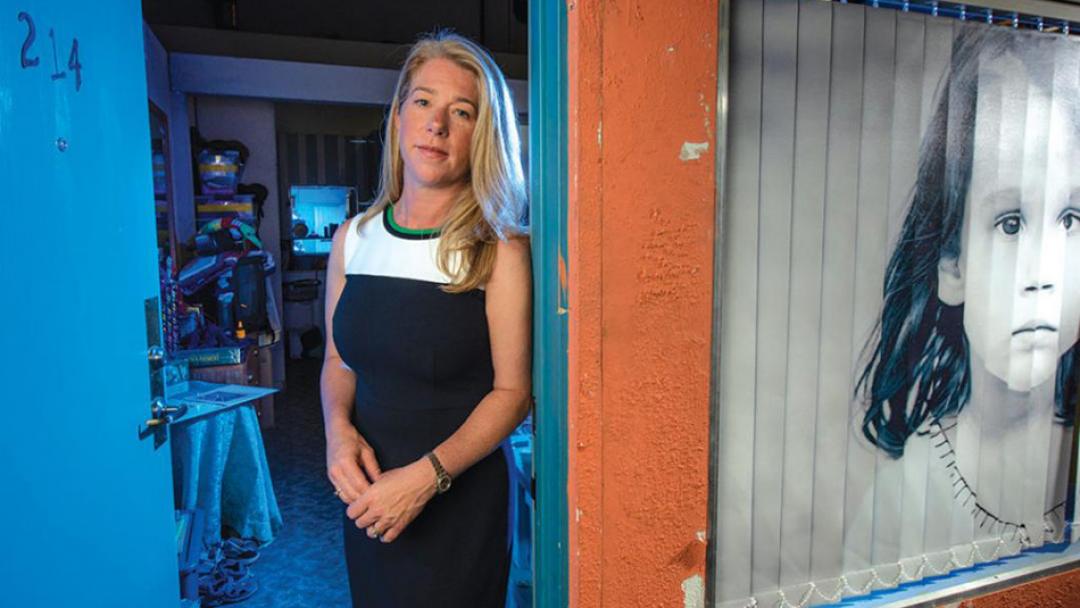 Jennifer Friend works to end childhood homelessness. Photo by Steve Zylius / UCI
---
Social ecology alumna Jennifer Friend '95 is featured in UCI Magazine for the way she lives the American dream. Having overcome adversity as a homeless youth, she now works to end childhood homelessness in her role as CEO of Project Hope Alliance.
Friend doesn't have to imagine what homelessness is like: She and her three brothers spent much of their childhoods with their parents sharing a procession of budget motel rooms, where, she notes, "everything a family does happens in one shared room."
She'd originally lived in a waterfront Newport Beach home, but things changed when she was in sixth grade. Her parents were loving, caring people, Friend says, but her father had tied his fortunes to cellular phones a decade too early, when they came in hulking briefcases. Soon the utilities were shut off, and water was borrowed from a neighbor's hose. Next came eviction and years in motels and short-lived rentals.
Despite their uprooted childhoods, Friend and her siblings became successful adults. Her J.D. (from Whittier Law School) comes in handy in her current job, as does her social ecology education. "The law is very four-corners, while social ecology got me thinking across a broad system perspective," she says. "That framed the way I think about what I do at Project Hope."